The people behind Why There Are Words
Peg Alford Pursell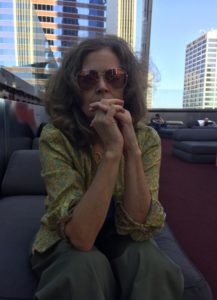 is the founder and director of Why There Are Words and of WTAW Press. She also coordinates and hosts the monthly Sausalito reading events. The author of Show Her a Flower, A Bird, A Shadow, the 2017 INDIES Book of the Year for Literary Fiction, and of A Girl Goes Into the Forest (forthcoming July 2019 from Dzanc), Peg has published work in Permafrost, Joyland Magazine, RHINO, the Cortland Review, the Journal of Compressed Creative Arts, and many other journals and anthologies. She holds an MFA from the Warren Wilson MFA Program for Writers.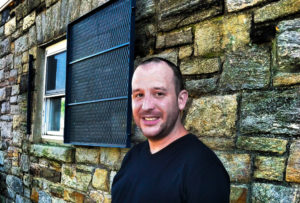 Michael Collins is the coordinator of Why There Are Words – New York City. His poems have received Pushcart Prize nominations and appeared in more than 60 journals and magazines, including Grist, Kenning Journal, Pank, and Smartish Pace. His first chapbook, How to Sing when People Cut off your Head and Leave it Floating in the Water, won the Exact Change Press Chapbook Contest in 2014. He is also the author of the chapbooks Harbor Mandala and the full-length collections, Psalmandala and Appearances. He lives in New York with his wife and son and teaches creative and expository writing at New York University.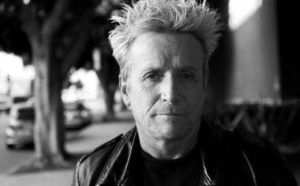 Patrick O'Neil and Ashley Perez coordinate Why There Are Words-Los Angeles. Patrick O' Neil is an author, musician, and filmmaker. The author of the memoir Gun, Needle, Spoon (Dzanc Books), his writing has appeared in numerous publications, including Juxtapoz, Salon, The Nervous Breakdown, Razorcake, and he has been nominated twice for Best of the Net. He is a regular contributor to AfterPartyMagazine, a contributing editor for Sensitive Skin Magazine, and a PEN Center USA Professional and a former Emerging Voices Fellowship Mentor. Patrick holds an MFA in creative writing from Antioch University Los Angeles and teaches in AULA's Inspiration2Publication program. He recently relocated from the glittery sleaze of Hollywood to live in L.A.'s monument to broken dreams, the über hip downtown district, with his fiancé and two giant Maine Coons.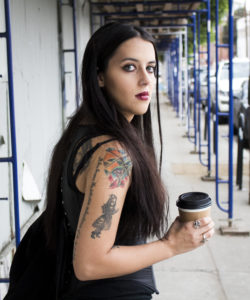 Ashley Perez lives, writes, and causes trouble in Los Angeles. She has a strong affinity for tattoos, otters, cat mystery books, and actual cats, but has mixed feelings about pants. She holds an MFA in Creative Writing from Antioch University Los Angeles. She runs the literary site Arts Collide and does work of all varieties for Jaded Ibis Press, and Midnight Breakfast. Her work can be found at The Rumpus, The Nervous Breakdown, The Weeklings, Red Light Lit, and others. Find her on Twitter at @ArtsCollide.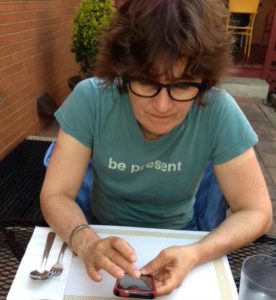 Nancy Koerbel is the Coordinator for Why There Are Words – Pittsburgh. She has written everything from award-winning editorials to instructions on preparing frozen French fries, and had one of her poems made into an animated 60-second short for Lifetime TV. She teaches writing to undergrads at the University of Pittsburgh, and works as a copy editor for a large tech company. She writes poems and essays, has a black and white rescue dog from Baton Rouge named Baru, and is married to the narrative consultant, Frank Lehner. On Sunday mornings Nancy tends her friend's 16 horses, who have taught her more than she can say. She holds an MFA from the Program for Writers at Warren Wilson College, and is a former recipient of a grant from the Pennsylvania Council on the Arts.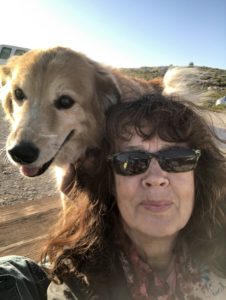 Alison Moore is the Coordinator for Why There Are Words – Austin. She lives in Austin, Texas, when she's not on the road. Alison is a graduate of the Warren Wilson MFA Program for Writers and a former Assistant Professor of English/Creative Writing in the MFA Creative Writing Program at the University of Arizona. She is the author of four books, Riders on the Orphan Train (Roadworthy Press, 2012) completed through a fellowship from The National Endowment for the Arts, a collection of short stories entitled The Middle of Elsewhere (University of Arkansas Press), a novel, Synonym for Love (Penguin/Plume, 1996), and a collection of short stories, Small Spaces between Emergencies (Mercury House, 1993), one of the Notable Books of 1993 chosen by The American Library Association. She has developed educational outreach programs for the National Orphan Train Museum, and for ArtsReach, a Native American literacy project in Southern Arizona. Since 1999, after leaving a tenure-track job, she has been an itinerant performer with singer/songwriter Phil Lancaster. Together, they perform a multi-media program called "Riders on the Orphan Train" in museums and libraries in the West.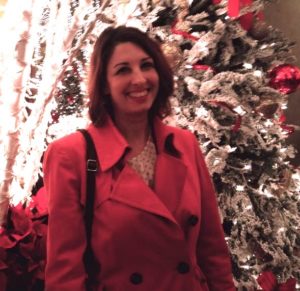 Liz Green is the coordinator of Why There Are Words – New Orleans (NOLA). She is pursuing a PhD in creative writing at the University of Louisiana at Lafayette and holds an MFA from the Warren Wilson Program for Writers. A licensed therapist (LPC), Liz is also a member of the Milena Theatre Group. Her writing has appeared in journals such as Forklift, Ohio, H_NGM_N, and on anderbo.com, and she has work forthcoming in Fourth Genre.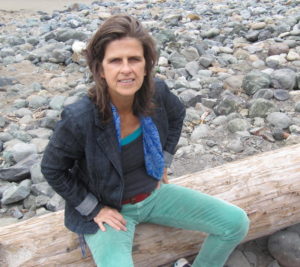 Barbara Roether is the coordinator for Why There are Words – Asheville. As a recent transplant from San Francisco she is delighted to be helping fan the flames of art in the interior. She is the author of the novel This Earth You'll Come Back To (McPherson & Company) an Indie Press Award winner, a poetry collection The Middle Atlas, and most recently Saraswati's Lament, poetry, from Wet Cement Press. Essays, book reviews, and feature articles on Buddhism, education, poetry, and art, have appeared in magazines large and small. She worked for many years in Bay Area publishing, including stints at Harper Collins and Publisher's Weekly. More recently she has worked as a progressive teacher in Morocco, Bali, Japan, and California, where she helps to design humanities programs for peace education. She is married to the journalist Mark MacNamara and holds an MFA from Bard College.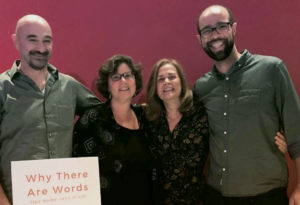 Haldane King works on media and outreach at Why There Are Words –  Sausalito. He earned his Master of the Fine Arts degree in Writing and Consciousness from the California Institute of Integral Studies in 2012.  Since then he has been presenting his fantasy and science fiction tales at local readings while working on a collection of short stories. He currently works as a data analyst and helps the Why There Are Words Literary Reading Series bring literature to the people in Sausalito.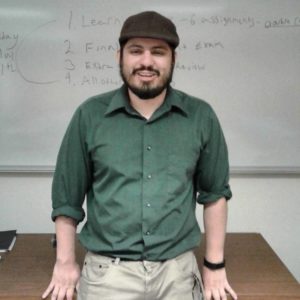 Michael DuBon helps spread the word of Why There Are Words – Sausalito as a PR intern. He is currently an MFA Creative Writing candidate in creative nonfiction and a Teaching Fellow at Saint Mary's College of California, where he is working on a collection of humor-non-fiction essays.
Save
Save
Save
Save