Join Why There are Words – Asheville on Thursday, July 18, 2019, at 7 pm, for "Taking Off." The reading will take place at Trade & Lore Cafe (downtown Asheville) with the following featured readers.
Earl Braggs is the author of twelve collections of poetry. Hat Dancing with Miss Bessie Smith and Negro Side of the Moon (C&R Press) are his latest. Among his awards are the Anhinga Poetry Prize, the Cleveland State Poetry Prize, the C&R Poetry Prize, and many others. His novel, Lookingfor Jack Kerouac was a finalist for the James Jones First Novel Contest. Cruising Weather Wind Blue is forthcoming from Anhinga press. A North Carolina native from the rural-back-woods-fishing community of Hampstead, he is currently a UC Foundation and Battle Professor of English at the University of Tennessee at Chattanooga.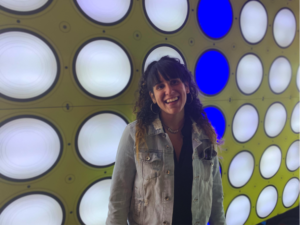 Bertha Isabel Crombet is a poet and lyric essayist.  Her chapbook Paleotempestology, was the published by C&R Press in 2018 and was chosen as the Winter Soupbowl Selection. Her work has been published in Jai-Alai Magazine, Black Warrior Review, and others. She received the Academy of American Poets Prize in 2018 and was nominated for a Pushcart Prize. She was born in a tiny town on a hill about 15 miles from Santiago, Cuba, but lived in Miami for twenty-one years, where she received her MFA in Poetry from Florida International University. Currently, she's teaching English at Pellissippi State Community College in Knoxville and enjoying the cicada's song.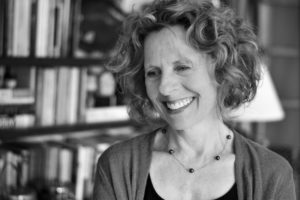 Abigail DeWitt is the author of three novels: Lili (WW Norton), Dogs (Lorimer Press), and News of Our Loved Ones (Harper, 2018). Her short fiction has appeared in Five Points, Witness, the Alaska Quarterly Review, the Carolina Quarterly, and elsewhere. She has been cited in Best American Short Stories, nominated for a Pushcart, and has received grants and fellowships from the North Carolina Arts Council, the Tyrone Guthrie Center, and others. Born and raised in North Carolina, she teaches through the Table Rock Writers Workshop and the Great Smokies Writing Program at UNC-Asheville.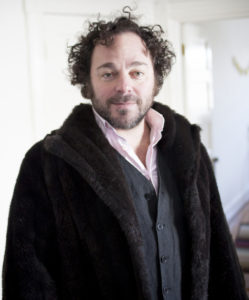 Jacob Paul is the author of the novel Last Tower to Heaven (C&R Press, 2019) as well as of two previous novels, A Song of Ilan (Jaded Ibis, 2015) and Sarah/Sara (Ig, 2010), which Poets & Writers named one of 2010's five best first fictions. His collaborations have led to the fine art books, Home for an Hour (Otherwise, 2014) and Feed Mayonnaise to Tuna (Otherwise, 2016). His work has appeared in numerous magazines including Hunger Mountain, Massachusetts Review, USA Today's Weekend Magazine, The Rumpus, Fiction Writers Review, and Numerocinq Magazine. He teaches creative writing at High Point University in North Carolina.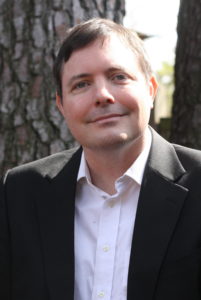 Mike Smith is the author of the poetry collection, Pocket Guide to Another Earth, out now from Dos Madres Press, and the memoir, And There Was Evening and There Was Morning available fromWTAW Press. He's published three prior collections of poetry, including Byron in Baghdad and Multiverse (BlazeVOX Books). His translation projects include Goethe's Faust: A Tragedy, (Shearsman Books), and Contemporary Chinese Short-Short Stories, (Columbia University Press). Together with software engineer Brandon Nelson, Mike created and curates The Zombie Poetry Project. He lives in Cleveland, Mississippi and teaches at Delta State University.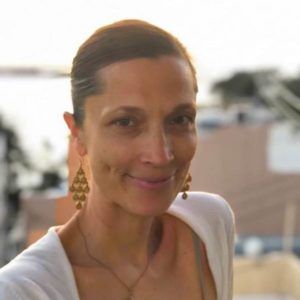 Brit Washburn is the author of the poetry collection Notwithstanding, forthcoming this fall from Wet Cement Press. Her work has appeared in a number of journals and anthologies including Alexandria Quarterly, Art Mag, Controlled Burn, The Dunes Review, and Manoa. She served for many years on the board of the Poetry Society of South Carolina, and was co-director of the literary salon Poet's House South. The winner of two consecutive Albion Prizes for Poetry, she is a graduate of the Interlochen Arts Academy and Goddard College. She worked and studied in New York City, Brazil, France, and Charleston, South Carolina, before moving to Asheville in 2017. Brit's additional work includes being the mother of four, and freelance writing and editing.
A program of WTAW Press, a 501(c)(3) nonprofit, WTAW – Asheville is a quarterly reading series, curated and hosted by Barbara Roether. More information here.