Why There Are Words Los Angeles presents AWP Detox: L.A. Style! Whether you are detoxing from AWP or you skipped it, come on out to the Los Angeles debut of the Why There Are Words Reading Series at the Peking Tavern, 806 S Spring St, DTLA. The event begins at 7 pm, $10 at the door. Patrick O'Neil and Ashley Perez will host and Skylight Books will be on hand selling the authors' work.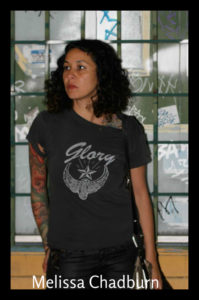 Melissa Chadburn has written for Guernica, Buzzfeed, Poets & Writers, Salon, American Public Media's Marketplace, Al Jazeera America, and dozens of other places. She is a fellow for The Economic Hardship Reporting Project. Her essay "The Throwaways" received notable mention in Best American Essays and Best American Nonrequired Reading. Her debut novel, A Tiny Upward Shove, is forthcoming with Farrar, Straus, & Giroux.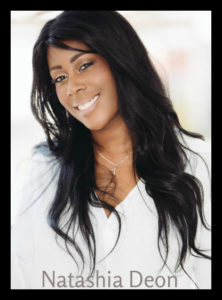 Natashia Deón is a 2017 NAACP Image Award Nominee and author of the critically-acclaimed novel, Grace (Counterpoint Press, 2016), which was named a Kirkus Review Best Book of 2016, a New York Times Top Book 2016, a Book Riot Favorite Book of 2016, The Root Best Book of 2016, and an Entropy Magazine Best Book of 2016. Her writing has appeared in American Short Fiction, Buzzfeed, LA Review of Books, The Rumpus, The Feminist Wire, Asian American Lit Review, Rattling Wall, and other places. A practicing attorney, law professor, and creator of the popular L.A.-based reading series Dirty Laundry Lit, she is the recipient of a PEN Center USA Emerging Voices Fellowship, and has been awarded fellowships and residencies at Yale, Bread Loaf Writer's Conference, Prague's Creative Writing Program, Dickinson House in Belgium, and the Virginia Center for Creative Arts. She has an MFA in Creative Writing from the University of California, Riverside–Palm Desert.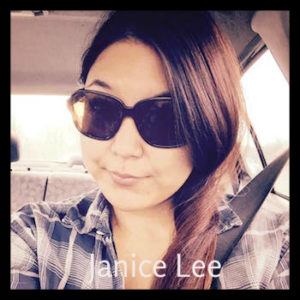 Janice Lee is the author of KEROTAKIS (Dog Horn Press, 2010), Daughter (Jaded Ibis, 2011), Damnation (Penny-Ante Editions, 2013), Reconsolidation (Penny-Ante Editions, 2015), and most recently the essay collection The Sky Isn't Blue (Civil Coping Mechanisms, 2016). She is the editor of the #RECURRENT Series for Civil Coping Mechanisms, assistant editor at Fanzine, Founder & Executive Editor of Entropy, co-editor, with Maggie Nelson, of SUBLEVEL, the new online literary magazine based in the CalArts MFA Writing Program, and CEO/Founder of POTG Design. She lives in Los Angeles.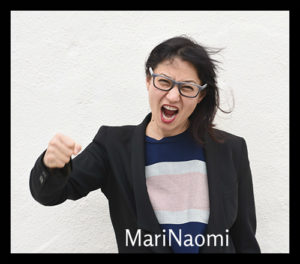 MariNaomi is the award-winning author and illustrator of Kiss & Tell: A Romantic Resume, Ages 0 to 22 (Harper Perennial, 2011), Dragon's Breath and Other True Stories (2dcloud/Uncivilized Books, 2014), Turning Japanese (2dcloud, 2016), and I Thought YOU Hated ME (Retrofit Comics, 2016). Her work has appeared in over sixty print publications and has been featured on numerous websites, such as The Rumpus, LA Review of Books, Midnight Breakfast, and BuzzFeed. MariNaomi's comics and paintings have been featured by such institutions as the Smithsonian, the De Young Museum, the Cartoon Art Museum, the Asian Art Museum, and the Japanese American Museum. In 2011, Mari toured with the literary roadshow Sister Spit. She is the creator and curator of the Cartoonists of Color Database and the Queer Cartoonists Database. She has taught classes for the California College of the Arts Comics MFA program, and is currently a guest editor at PEN America.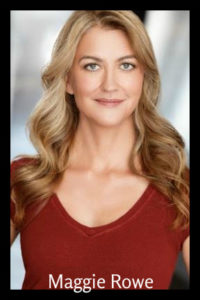 For the last fifteen years, Maggie Rowe has performed in and produced the Comedy Central stage show sit'n'spin, Los Angeles' longest running spoken word show, having taken over the reigns from creator Jill Soloway in 2002. She has written for Arrested Development and Flaked for Netflix. She co-wrote the screenplay for and directed the New Age religious mockumentary "Bright Day," and is the creator of the theatrical satires Hollywood Hellhouse and Hollywood Purity Ball. She lives in Los Angeles with her husband, writer Jim Vallely.
​About WTAW: Founded in 2010 by Peg Alford Pursell, Why There Are Words is an award-winning literary reading series that takes place every second Thursday in the San Francisco Bay Area, and as of 2017, has expanded into a national neighborhood of series to take place at 5 more U.S. locations: New York City, Los Angeles, Pittsburgh, Portland, and Austin. WTAW's new publishing arm is WTAW Press. WTAW is a 501c (3) non-profit. Read about WTAW-LA coordinators and hosts Patrick O'Neil and Ashley Perez here.
About Peking Tavern: Come for authentic food that's traditionally enjoyed on the streets and in the homes of Beijing. Our menu items include a variety of noodles, hand made dumplings (The Sichuan Fish was featured on Travel Channel), beef roll, scallion pancake (served with slices of pork belly), and other healthful small plate dishes that are vegan friendly. The bar has a generous selection of craft brews, specialty cocktails, and great wines. Peking Tavern is the home of Baijiu Cocktail.
About Skylight Books: We are a general bookstore serving the historic Los Angeles neighborhoods of Hollywood, Los Feliz, Silver Lake, Echo Park, and Downtown; located in the shadow of Griffith Park and its iconic Observatory, and surrounded by the architecture of Frank Lloyd Wright, R.M. Schindler, and Richard Neutra. Our eclectic clientele, including many local artists, musicians, writers, and scholars, challenges us to provide the cutting edge of culture including the best in literary fiction, books on music, art, film and theatre, Los Angeles regional culture and history, graphic literature, children's books, political theory, and more.
Save