Why There Are Words – Los Angeles presents five acclaimed authors October 19, 2017 (Thursday). Join host and emcee, Patrick O'Neil and co-host Ashley Perez for an unforgettable evening at KaffeBaren, 1000 South Olive St. Los Angeles, CA 90015 (at Olympic Blvd.) at 7pm when the following amazing writers will read from their works.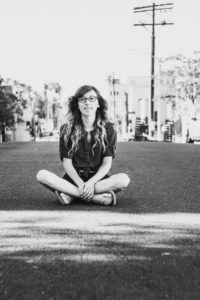 Carmiel Banasky is the author of the novel The Suicide of Claire Bishop (Dzanc, 2015), which Publishers Weekly calls "an intellectual tour de force." Her work has appeared in Glimmer Train, The Guardian, LA Review of Books, American Short Fiction, Slice, Guernica, PEN America, The Rumpus, and on NPR, among other places. She earned her MFA from Hunter College, where she also taught Creative Writing. She is the recipient of awards and fellowships from Bread Loaf, Ucross, Ragdale, Artist Trust, I-Park, and other foundations. After four years on the road at writing residencies, she now teaches, edits, and writes fiction and TV in Los Angeles. She is from Portland, Oregon.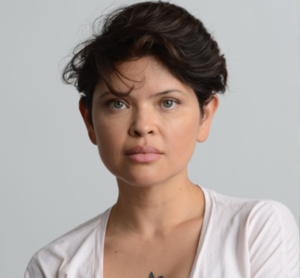 Myriam Gurba lives and works in Long Beach, California. She wrote the short story collection Painting Their Portraits in Winter. Her forthcoming memoir Mean will be released by Coffee House Press in November 2017.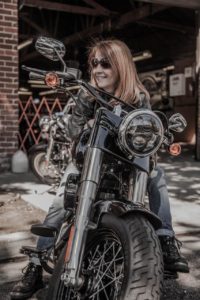 Bernadette Murphy is the author of four books of narrative nonfiction, most recently Harley and Me: Embracing Risk on the Road to a More Authentic Life (Counterpoint Press, 2016), as well as the bestselling Zen and the Art of Knitting. She served for six years as a weekly book critic for the Los Angeles Times and her personal narratives and essays on literature have appeared in Salon, The Rumpus, The Nervous Breakdown, Ms. Magazine, LA Weekly, the San Francisco Chronicle, New York Observer, Literary Hub, and elsewhere. She currently heads the creative nonfiction genre at the Antioch University Los Angeles MFA program, where she serves as Associate Professor.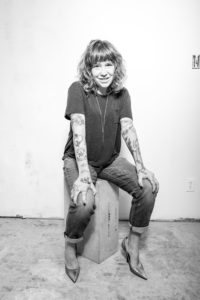 Michelle Tea is the author of the cult classic Valencia, the illustrated Rent Girl, the speculative memoir Black Wave, the brand new Modern Tarot, and other books.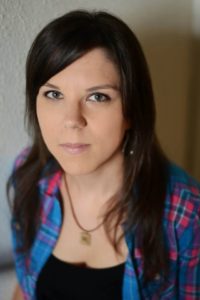 By day, Rachael Warecki is an airport on the internet, and by night she writes and takes photographs around the city of Los Angeles. Her fiction has appeared in the Los Angeles Review, The Masters Review, Midwestern Gothic, and elsewhere. She has been accepted to residencies at the Wellstone Center and Ragdale, she is the new Fiction Editor at The Nervous Breakdown, and she holds an MFA in Fiction from Antioch University Los Angeles. She is currently (perpetually) at work on a novel.
Why There Are Words – Los Angeles debuted February 2017 and takes place bimonthly on third Thursdays. Patrick O'Neil with Ashley Perez coordinate the series. You can reach them at wtawlosangeles AT gmail Dot com.