Please join Why There Are Words – Pittsburgh (WTAW-PGH) on Saturday, April 7, at the White Whale Bookstore when the following authors will be reading from their works around the theme of "Phantoms." Readings begin at 7 pm. A suggested donation of $10 to WTAW, a 501(c)3 nonprofit, will be greatly appreciated, but all are welcome regardless. Read on to learn about our fabulous readers for the evening's event.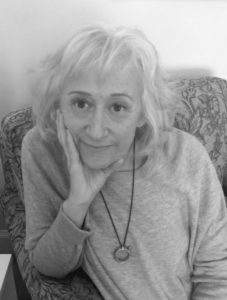 Rachel Hall's collection of linked stories, Heirlooms, was awarded the BkMk Press 2015 G.S. Sharat Chandra prize, selected by Marge Piercy, and in January of 2018 was selected to receive the Phillip McMath award from Arkansas Writers MFA Program at UCA. Her stories and essays have appeared in a number of journals and anthologies, including Bellingham Review, Crab Orchard Review, Gettysburg Review, Lilith, New Letters, and Water~Stone. In addition, she has received awards and honors from publications such as Lilith and Glimmer Train, and New Letters and from the Bread Loaf Writer's Conference, Saltonstall Foundation for the Arts, as well as Ragdale and the Ox-Bow School of the Arts where portions of Heirlooms were written. She holds an MFA from Indiana University where she was the Hemingway Fellow in Fiction, and currently is Professor of English at the State University of New York-Geneseo. She teaches creative writing and literature and holds two Chancellor's Awards for Excellence—one for teaching and one for her creative work.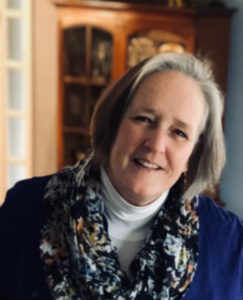 Pat Hart writes plays, monologues, short stories, and novels. Playwriting credits include "Book Wench" a one-act play, performed at the Strawberry One-Act Festival, Summer 2015, New York City, and "Murderous," a 10-minute monologue, performed at Practice Monologamy, Carlow University, September 2015. Published short stories include "The Vigil," "The Writing Disorder "(Fall 2015), "New Wife vs. Old Wife, a love story," (2015) and "Dragon Boogers" novel excerpt (Voices in the Attic, 2016), and "Spider Ball," (Rune, 2015). She is the founder of Free Association, a reading series for established and emerging writers in Pittsburgh, and is currently working on a novel set in Pittsburgh and Burma during the 1920s.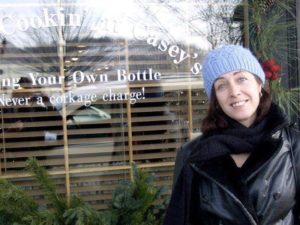 Ellen McGrath Smith teaches at the University of Pittsburgh and in the Carlow University Madwomen in the Attic program. Her writing has appeared in The American Poetry Review, Los Angeles Review, Quiddity, Cimarron, and other journals, and in several anthologies, including Beauty Is a Verb: The New Poetry of Disability. She has been the recipient of an Orlando Prize, an Academy of American Poets award, a Rainmaker Award from Zone 3 magazine, and a 2007 Individual Artist grant from the Pennsylvania Council on the Arts. Her second chapbook, Scatter, Feed, was published by Seven Kitchens Press in the fall of 2014, and her book, Nobody's Jackknife, was published in 2015 by the West End Press.
Why There Are Words, founded in the SF Bay Area in 2010, is a national neighborhood for writers & poets to share their words in premiere live venues. Readers represent a diverse range of working writers from emerging to well published, each sharing the common criterion of excellence. Thoughtful curation is a hallmark. WTAW Press, a 501(c)3 nonprofit independent publisher of exceptional books, with a commitment to publishing essential voices that may be otherwise overlooked, underlies the reading series. Nancy Koerbel is the coordinator and host.