WTAW Press & Why There Are Words Literary Reading Series present six readers you won't want to miss at Irish 31 Hyde Park. 6-7:30 pm. The event takes place in conjunction with the AWP Conference of 2018.
THE AUTHORS | READERS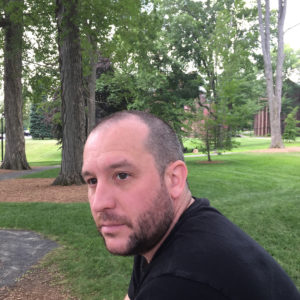 Michael Collins' poems have received Pushcart Prize nominations and appeared in more than 70 journals and magazines. He is the author of the chapbooks How to Sing when People Cut off your Head and Leave it Floating in the Water and Harbor Mandala, and the full-length collections Psalmandala and Appearances — which was named one of the best indie poetry collections of 2017 by Kirkus Reviews . He teaches creative and expository writing at New York University and the Hudson Valley Writers' Center and is curator of the New York City branch of the national Why There Are Words Reading Series.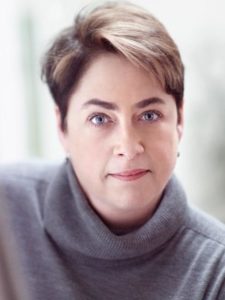 Louise Marburg is the author of The Truth About Me: Stories (WTAW Press 2017), a Small Press Distribution bestseller and a San Francisco Chronicle Best Book of 2017. She holds an MFA in Fiction from Columbia University's School of the Arts, and her stories have been published in The Louisville Review, Carolina Quarterly, The Pinch, Folio, Cold Mountain Review, and many other publications. She lives in New York City with her husband, the artist Charles Marburg.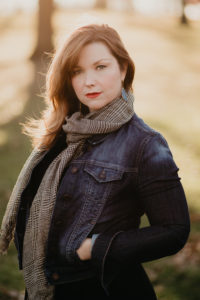 Angela Mitchell is the author of UNNATURAL HABITATS AND OTHER STORIES, forthcoming from WTAW Press in October 2018, and of the WTAW Press First Looks chapbook Deeds (March 2018). Her stories have appeared in Colorado Review, New South, Carve, Midwestern Gothic, storySouth, Natural Bridge, and other journals. Her story, "Animal Lovers," was awarded Colorado Review's Nelligan Prize for Short Fiction (selected by judge, Robert Boswell) and was given special mention in The Pushcart Prize XXXV and noted as a distinguished story in the inaugural issue of New Stories from the Midwest. She holds degrees from the University of New Orleans, University of Arkansas, and University of Missouri-St. Louis, where she received her MFA in Creative Writing. She is an eighth generation native of southern Missouri, where she maintains a small farm on her family's land, and resides in St. Louis with her husband and sons. UNNATURAL HABITATS is her first book.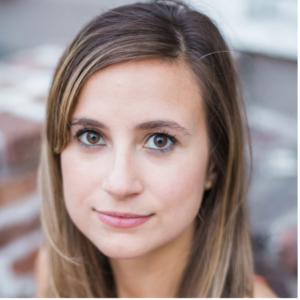 Maggie Pahos 's writing has appeared in the Rumpus, Brevity, the Pittsburgh Post-Gazette, and elsewhere. She holds an MFA in Creative Nonfiction from Chatham University with concentrations in Travel Writing and the Pedagogy of Creative Writing. She has taught creative writing in the Allegheny County Jail, the Orleans Parish Prison work release program, and Our Clubhouse, a cancer support center in Pittsburgh. In the summers, Maggie is a leader for National Geographic Student Expeditions. She is the coordinator of the Why There Are Words – New Orleans branch debuting March 14. You can find her published work here.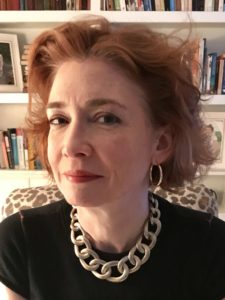 Tanya Perkins is the author of the WTAW Features chapbook People Are Naturally Attracted to You (WTAW Press, March 2018). Her work has appeared in The Raleigh Review, The Forge, Watershed Review, The Woven Tale Press, Emrys Journal, Fiction Southeast, and others. She has an MFA from Murray State University and an MA from Western Washington University. Originally from Canada, she lives in Indiana with her spouse, daughter, and assorted critters. She teaches writing at Indiana University East and is currently working on a collection of linked short stories.
Sarah Stone is the author of HUNGRY GHOST THEATER: A NOVEL, forthcoming from WTAW Press October 2018. Her novel The True Sources of the Nile has been taught in courses on literature, ethics, and the rhetoric of human rights. It was a BookSense 76 selection, has been translated into German and Dutch, and was included in Geoff Wisner's A Basket of Leaves: 99 Books That Capture the Spirit of Africa. She's the co-author, with her spouse and writing partner Ron Nyren, of the textbook Deepening Fiction: A Practical Guide for Intermediate and Advanced Writers. Her stories, essays, and reviews have appeared in Ploughshares; StoryQuarterly; The Believer; The Millions; The Writer's Chronicle; Dedicated to the People of Darfur: Writings on Fear, Risk, and Hope; and A Kite in the Wind: Fiction Writers on Their Craft, among other places. She teaches creative writing for Stanford Continuing Studies and the Warren Wilson MFA Program for Writers.
EMCEE
Peg Alford Pursell is the founder and director of WTAW Press and Why There Are Words, and author of Show Her a Flower, A Bird, A Shadow (ELJ Editions, March 2017; Second edition WTAW Press, Sept. 2017).
WTAW takes an active role in the AWP Conference, and will be in the Bookfair each day (9 to 5). Our location is T1508 and we'd love to see you. Our authors will have book signings at the table and will be around to chat, as will we WTAW people, so come by any time and say hello!
The book signing schedule
*THURSDAY* March 8
12:30 – 1:00 pm LOUISE MARBURG
1:30 – 2:00 pm PEG ALFORD PURSELL
3:00 – 3:30 pm MICHAEL COLLINS
*FRIDAY* March 9
9:00 – 9:30 am ANGELA MITCHELL
10:00 – 10:30 am SARAH STONE
11:00 – 11:30 am TANYA PERKINS