Join Why There Are Words – Portland (WTAW-PDX) for "Life, Liberty, and the Pursuit of Happiness" November 17, from 4 to 6 pm at the Corkscrew Wine Bar. We'll have an amazing afternoon with the following featured authors.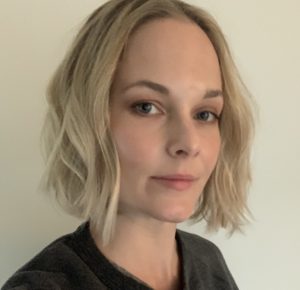 Karen Bridges has a BA in Anthropology from University of Oregon and an MA in English and Creative Writing from Sonoma State University. Her flash fiction has appeared in Esthetic Apostle and Everyday Fiction, and her nonfiction essays on Virginia Woolf are published on the Faithless Feminist. She is currently working on a collection of short stories as well as a creative non-fiction hybrid project titled Unsettled. She lives in Portland, Oregon.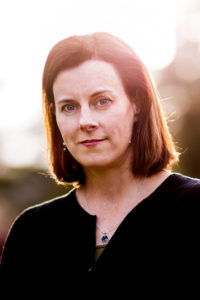 Martha Conway's latest novel, The Underground River (Touchstone) was a New York Times Book Review Editor's Choice, and has been published in seven languages. Her short fiction has appeared in The Iowa Review, The Carolina Quarterly, The Massachusetts Review, Folio, and other journals. She is the recipient of a California Arts Council fellowship, and teaches creative writing in Stanford University's Continuing Studies program. Born a Midwesterner and one of seven sisters, she now lives in San Francisco with her family.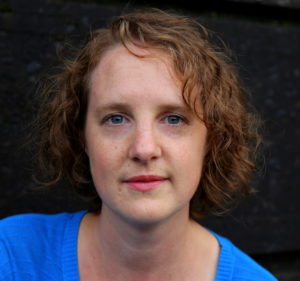 Valerie Geary is the author of the novels Everything We Lost and Crooked River, a finalist for the 2016 Oregon Book Award. Her short stories have appeared in The Rumpus, Day One, Menda City Review, Boston Literary Magazine, Foundling Review, the UK publication Litro, and others. She currently lives in Portland with her husband. In addition to writing, reading, and all things story, she enjoys gardening, hiking, cycling, volleyball, and crushing at pub trivia.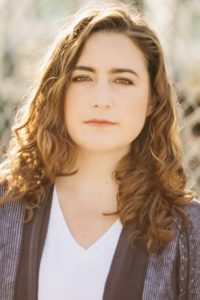 Lydia Kiesling is the author of The Golden State and a 2018 National Book Foundation "5 under 35" honoree. The Golden State was a finalist for the Cabell Prize and longlisted for the Center for Fiction's First Novel Award. She is a contributing editor at The Millions and her writing has appeared at outlets including The New York Times Magazine, The New Yorker online, and The Guardian.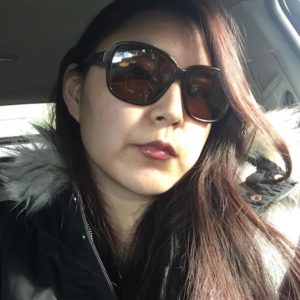 Janice Lee is a Korean-American writer, editor, publisher, and shamanic healer. She is the author of 6 books of fiction & nonfiction, most recently The Sky Isn't Blue (CCM, 2016) and Imagine a Death (The OS, forthcoming 2021). She writes about interspecies communication, plants & personhood, the filmic long take, slowness, the apocalypse, architectural spaces, plant & animal medicine, inherited trauma, and the concept of han in Korean culture, and asks the question, how do we hold space open while maintaining intimacy? She is Founder & Executive Editor of Entropy, Co-Publisher at Civil Coping Mechanisms, Co-Founder of The Accomplices LLC, and an assistant professor of Creative Writing at Portland State University.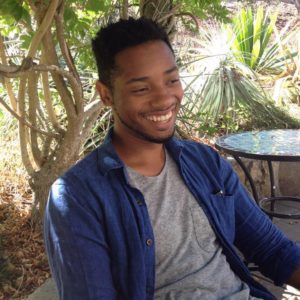 Ismail Muhammad is a writer based in Oakland, California, where he works as a contributing editor at Zyzzyva and the reviews editor at The Believer. He's been a recipient of the National Book Critics Circle Emerging Critics Fellowship, a Simpson Family Literary Fellow, and a participant in the VONA 2017 workshops. His work, which focuses on literature, art, identity, and black popular and visual culture, has appeared in publications like the New York Times, Slate, New Republic, the Los Angeles Review of Books, Real Life, and Catapult. He's currently working on a novel about the Great Migration and queer archives of black history.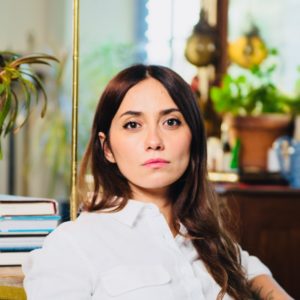 Sophia Shalmiyev emigrated from Leningrad to NYC in 1990. She is a feminist writer and painter living in Portland with her two children. She is an MFA graduate of Portland State University with a second master's degree in creative arts therapy from the School of Visual Arts. Mother Winter is her first book.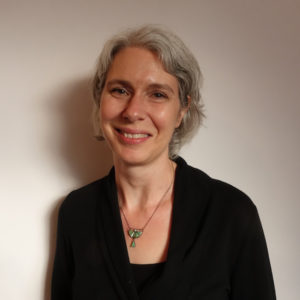 Johanna Stoberock is the author of the novels Pigs (Red Hen Press) and City of Ghosts (W.W. Norton). Her work has appeared in the Chicago Review of Books, Lit Hub, the Best of the Net Anthology, and elsewhere. A 2012 Jack Straw Fellow, 2013 Artist Trust GAP award recipient, and 2016 Runner Up for the Italo Calvino Prize for Fiction, Johanna has received residencies at the Corporation of Yaddo, the Vermont Studio Center, and the Millay Colony. She lives in Walla Walla, Washington, and teaches at Whitman College.
Founded in 2010 by Peg Alford Pursell, Why There Are Words (WTAW) is an award-winning literary reading series that was established in the San Francisco Bay Area and expanded to New York City, Los Angeles, Pittsburgh, Portland, Austin, New Orleans, and Asheville. In 2016, Peg Alford Pursell launched WTAW Press, a 501(c)(3) non-profit independent publisher of exceptional literary books, and the reading series is now a program of the nonprofit. For more information, see the WTAW Press website and sign up for the newsletter.