Why There Are Words – Los Angeles (WTAW-LA) presents "An End of the Year Literary Extravaganza: In partnership with It's Five O'Clock Somewhere" Nov. 3, 2019 (Sunday) at 6:30pm, at  Mandrake Bar (2692 S La Cienega Blvd, Los Angeles, California 90034). Join curator and hosts Patrick O'Neil and Ashley Perez for an unforgettable evening when the following writers will read from their works. It's Five O'Clock Somewhere begins at 5pm.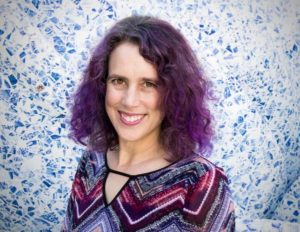 Gayle Brandeis is the author, most recently, of the memoir The Art of Misdiagnosis: Surviving My Mother's Suicide (Beacon Press), and the poetry collection The Selfless Bliss of the Body (Finishing Line Books). Her other books include Fruitflesh: Seeds of Inspiration for Women Who Write (HarperOne), and the novels The Book of Dead Birds (HarperCollins), which won the Bellwether Prize for Fiction of Social Engagement, Self Storage (Ballantine), Delta Girls (Ballantine), and My Life with the Lincolns (Henry Holt), which received a Silver Nautilus Book Award and was chosen as a state-wide read in Wisconsin. Her novel in poems, Many Restless Concerns, will be published this December by Black Lawrence Press. Her poetry, essays, and short fiction have been widely published and have received numerous honors, including a Barbara Mandigo Kelly Peace Poetry Award and a Notable Essay in Best American Essays 2016. She teaches at Sierra Nevada College and Antioch University Los Angeles.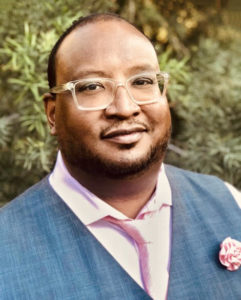 F. Douglas Brown is the author of two poetry collections: ICON (Writ Large Press, 2018), and Zero to Three (University of Georgia, 2014), winner of the 2013 Cave Canem Poetry Prize selected by US Poet Laureate, Tracy K. Smith. He is both a Cave Canem and Kundiman fellow, and was selected by Poets & Writers as one of their ten notable Debut Poets of 2014. He is co-founder and curator of un::fade::able – The Requiem for Sandra Bland, a quarterly reading series examining restorative justice through poetry as a means to address racism.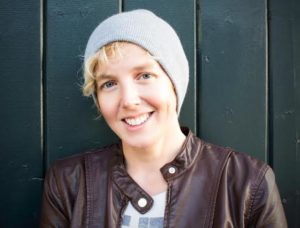 Elizabeth Earley is the author of two novels: A Map of Everything, a Lambda Literary Award finalist, and Like Wings, Your Hands, which won the Women's Prose Prize at Red Hen Press and the American Fiction Award for best LGBTQ novel. She is also the Acquisitions Editor at Jaded Ibis Press, a feminist press publishing socially engaged literature.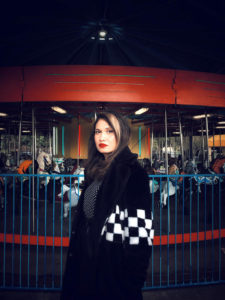 Monique Quintana is a senior associate editor at Luna Luna Magazine and the fiction editor for Five 2 One Magazine. Her work has appeared in Queen Mob's Tea House, Winter Tangerine, Huizache, and the Acentos Review, among other publications. She is a fiction fellow of the Community of Writers at Squaw Valley Workshop, an alumna of the Sundress Academy of the Arts, and has been nominated for Best of the Net. Her debut novella, Cenote City, is newly released from Clash books.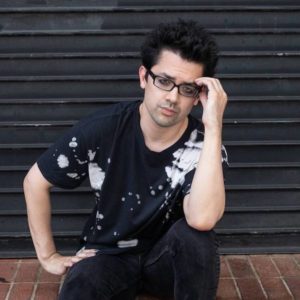 Michael J. Seidlinger is a Filipino American author of a number of books including Dreams of Being, My Pet Serial Killer, and The Fun We've Had. He serves as Library and Academic Marketing Manager at Melville House, Editor-at-Large for Electric Literature, and is a member of The Accomplices. He lives in Brooklyn, where he never sleeps and is forever searching for the next best cup of coffee.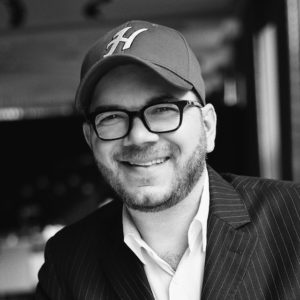 J. Ryan Stradal's first novel, Kitchens of the Great Midwest, was a New York Times bestseller, translated into eleven languages, and won the American Book Association's "Indie's Choice" award in 2016 as the year's top debut novel. His shorter writing has appeared in The Wall Street Journal, The Guardian, Vanity Fair, Granta, The Rumpus, and the Los Angeles Review of Books, among other places. His latest novel, The Lager Queen of Minnesota, was published this July, and is a national bestseller. Born and raised in Minnesota, he now lives in Los Angeles.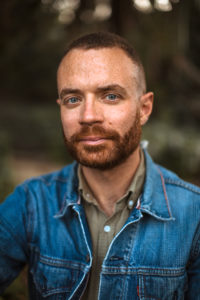 Chris L. Terry is the author of the novels Black Card and Zero Fade, which was named a Best Book of the Year by Slate and Kirkus Reviews. He lives in Los Angeles with his family.
Celebrating its third year of providing quality live readings, Why There Are Words – Los Angeles (WTAW-LA) takes place quarterly on first Sundays. Authors Patrick O'Neil and Ashley Perez coordinate the LA branch of Why There Are Words, an integral program of WTAW Press, a nonprofit publisher of exceptional literary books. WTAW is a 501(c)(3) and accepts donations at the door to continue the good work.