Why There Are Words – Austin presents "Reconciliation" on December 18, 2019 @ 7pm at Malvern Books (613 W. 29th St., Austin). Join us when the following four acclaimed artists will share their works on this theme. A $10 donation to WTAW, a 501(c)(3) nonprofit is suggested.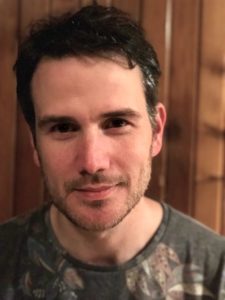 Josh Denslow's short stories have appeared in print and online in such fine places as Barrelhouse, Third Coast, Cutbank, Wigleaf, and Black Clock, among many others. Not Everyone Is Special, his debut short story collection was published in 2019 by 7.13 Books. Along with his wife and his brother-in-law, he plays drums in the band Borrisokane, which KUTX called "synth-punk gloom-wonders." The band was hailed by the Austin Chronicle as one of the Best New Local Acts of 2013 and is recording its first full-length album.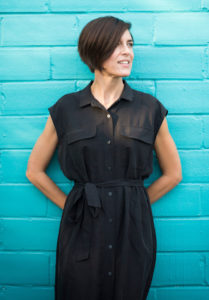 Carrie Fountain is a poet and novelist, and serves as the 2019 Texas Poet Laureate. She is the author of two poetry collections, Instant Winner and Burn Lake, winner of the 2009 National Poetry Series Award, and the YA novel I'm Not Missing. Her first children's book, The Poem Forest (Candlewick Press, 2020) tells the story of American poet W.S. Merwin and the palm forest he grew from scratch on the island of Maui. Her poems have appeared in Tin House, Poetry, and The New Yorker, among many others. She is the host of KUT's This Is Just to Say, a radio show and podcast where she has intimate conversations on the writing life with other poets and writers. She is writer-in-residence at St. Edward's University, and lives in Austin, TX.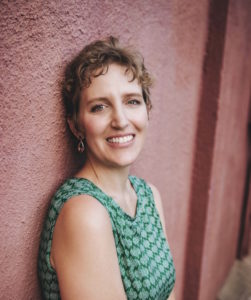 Sandra Sidi writes fiction and nonfiction. She was a military analyst in Baghdad in 2007 and 2008. She is an MFA Candidate at Texas State University San Marcos, and holds a Master's Degree in Political Science from Yale University. Her first piece, "Get A Weapon" was published in The Atlantic and is forthcoming in Contemporary Creative Nonfiction: An Anthology by Kendall Hunt Publishing. She is working on a novel about Israeli soldiers.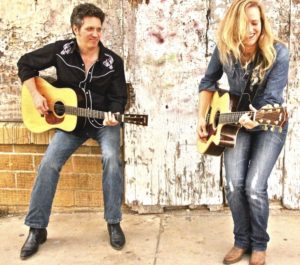 The Flyin' A's perform Americana with a Texas Kick. This husband and wife duo hails from Austin, and you can hear their Texas roots in all they do. The high energy duo is famous for their top notch songwriting, breathtaking harmonies, and exceptional live performances. Their latest album You Drive Me Crazy was selected to be on the 2017 first round Grammy Ballot and has taken them on tour around the US, UK, EU, and they are headed to NZ for the first time. With Stuart Adamson's outstanding lead guitar work and gritty vocals and Hilary Claire Adamson's powerhouse vocal gymnastics and lilting harmonies, they combine the best of Texas country, southern blues, folk, and gospel to create an original sound that is all their own.
Why There Are Words – Austin is a quarterly series that is part of a national neighborhood where writers share their work live with an audience. The Austin chapter, hosted by Alison Moore, features writers and performers of prose, poetry, and song. The series is a program of WTAW Press, a 501(c)(3) nonprofit independent publisher of award-winning books.