Join Why There Are Words – New York City (WTAW-NYC) on Sunday, December 1, 2019, 6 pm, at the Bowery Poetry Club for the excellent work of the following featured readers. $10 at the door, or $8 in advance. Get tickets here.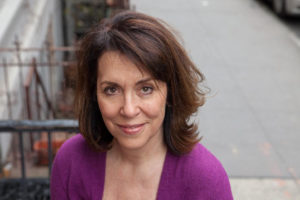 Catherine Barnett is the author of three collections, Human Hours (winner of the 2018 Believer Book Award in Poetry, a New York Times "Best Poetry of 2018" selection, and a finalist for the T.S. Eliot Four Quartets Award), The Game of Boxes (James Laughlin Award of the Academy of American Poets), and Into Perfect Spheres Such Holes Are Pierced (Beatrice Hawley Award). Her other honors include a Whiting Award and a Guggenheim Fellowship. She teaches graduate and undergraduate students in the Creative Writing Program at NYU and is a Distinguished Lecturer at Hunter College.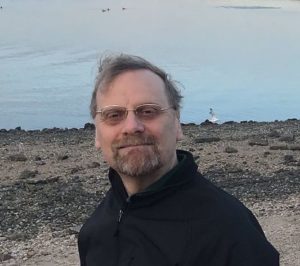 Patrick Martin's work has appeared in The Paris Review, Poetry, and numerous other journals. His volume of poetry, Fossils Awake, was published this year (2019) by Little Whale Press.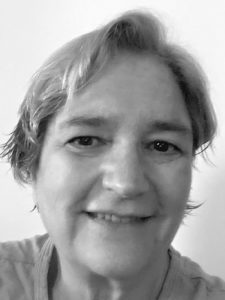 Marcia Pelletiere is a poet, singer / composer, and interdisciplinary artist. Her latest poetry collection is A Crown of Hornets (Four Way Books, Spring 2019). The book reflects her journey of recovery from a Mild Traumatic Brain Injury (MTBI). Her poems and poetry videos have appeared in publications and video poetry festivals including Ploughshares; JAMA; Prairie Schooner; Light Up Poole Digital Art Festival; Bath Film Festival, Southern Poetry Review; South Florida Poetry Journal; and Painted Bride Quarterly. Her first book was Miracle with Roasted Hens (Spit Bite Press, 2011), and her earliest poetry collection was Little Noises  (Saf'lini Music, 2005),a CD of musical settings of her poetry by over 20 musicians.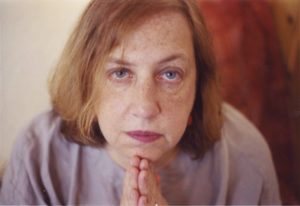 Martha Rhodes is the author of five poetry collections, most recently The Thin Wall from University of Pittsburgh Press. She teaches at the MFA Program for Writers at Warren Wilson College and at Sarah Lawrence College and runs the annual Conference on Poetry at the Frost Place in Franconia, NH. She is the director of Four Way Books.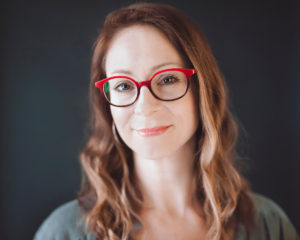 Jennifer Sperry Steinorth is a poet, educator, interdisciplinary artist, and licensed builder. Her poetry has appeared in Alaska Quarterly, Beloit Poetry Journal, The Colorado Review, jubilat, Michigan Quarterly Review, Mid-American Review, New Ohio Review, Poetry Northwest, Quarterly West, and elsewhere. She has received grants from the Sewanee Writers Conference, The Vermont Studio Center, and Warren Wilson College, where she received her MFA in poetry. Her first full-length book, A Wake with Nine Shades, a finalist for the Hillary Gravendyke prize, the Barrow Street Prize, and Press 53 Open Rread, was published by Texas Review Press (TRP) in 2019. A hybrid text of visual poetry/erasure is forthcoming from TRP in Spring of 2021.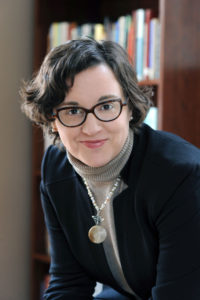 Katie Bowler Young is the author of Through Water with Ease (Louisiana Literature Press, 2019), State Street (Bull City Press, 2009), and Enrique Alférez: Sculptor (forthcoming from The Historic New Orleans Collection). She has published poetry and prose in The Southern Review, Soundings East, Folio, Carolina Quarterly, Louisiana Literature, The Arkansas Review, and other journals. She is the director of global relations at the University of North Carolina at Chapel Hill and is senior editor of Carolina Passport, a magazine produced through an internship program designed to mentor undergraduates about publishing and communicating about diverse world regions and societies. 
Why There Are Words – New York City (WTAW-NYC) is a program of WTAW Press, an independent publisher of award-winning books. The Bowery Poetry Club is located at 308 Bowery just north of Houston. Phone: (212) 614-0505. For more information contact Michael Collins, coordinator and emcee.