Why There Are Words – PDX presents "Bridge" August 19, 2018 (Sunday) at 4pm, at  Leach Botanical Garden in SE Portland, with the following seven acclaimed authors. Doors open at 4pm; readings begin at 4:15. $10 suggested donation at the door.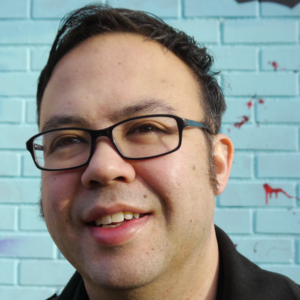 Neil Aitken is the author of The Lost Country of Sight and Babbage's Dream. His work has appeared in Adroit, American Literary Review, The Collagist, and Ninth Letter. He is founding editor of Boxcar Poetry Review, administrator of Have Book Will Travel, co-director of De-Canon: A Visibility Project, and host of the podcast The Lit Fantastic. He has worked with Ming Di to translate The Book of Cranes: Selected Poems of Zang Di. Aitken received the DJS Translation Prize and is a contributing editor and board member of Poetry East West. He is writing his first opera.
Brian Benson grew up in northern Wisconsin, just outside a town with three bars and no stoplights. He now teaches creative writing at the Attic Institute and facilitates free Write Around Portland workshops in prisons, schools, and affordable housing. His memoir, Going Somewhere, (Plume, 2014) was a Powell's New Favorite and Multnomah County Library Selection. In 2015, he co-produced The River Signal, a radio drama written and recorded during a riverboat trip down the Mississippi.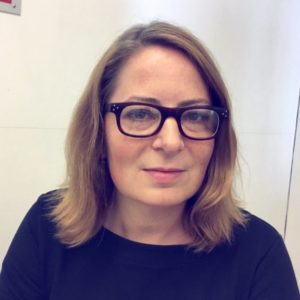 Shauna Hannibal is the author of Hannibal, which Laura Kasischke has called "a wildly important and game-changing book by a poet whose sensibility brings us, through poetry, an entirely new way of seeing the world, ourselves in it, and the art of the poem." Her work has appeared in jubilat, Big Bell, Forklift, Ohio, and elsewhere. She holds an MFA from the Warren Wilson Program for Writers. She grew up in SE Portland near Colonel Summers Park and thinks it's time we un-name military personages from our public spaces.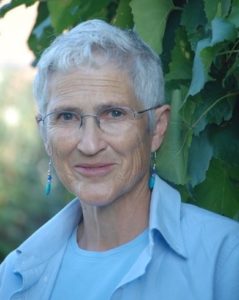 Bette Lynch Husted is the author of All Coyote's Children, her first novel. Above the Clearwater: Living on Stolen Land was a finalist for the Oregon Book Award and WILLA Award for creative nonfiction. She is also the author of Lessons From the Borderlands and At This Distance: Poems. She has been a Fishtrap fellow and an Oregon Arts Commission recipient, and lives in Pendleton, where she studies T'ai Chi, welcomes Northwest writers to the First Draft Writers' Series, and writes a column for the East Oregonian.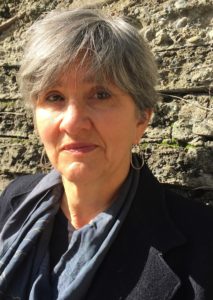 Lisa Scheffer is author of It Takes Love (and some other stuff) to Make a Baby, an illustrated children's book for kids in two-mom families. She began her career writing bios for newspapers in the Bay Area and Los Angeles, then went on to study fiction and poetry at UCLA Writers Program, Skidmore Writers Institute, and Poetry Flash. Over the years she has lived in Ecuador, worked as a doctor in Chile, and spent many years traveling the cities, mountains, and villages of Latin America. La Florida is her first novel.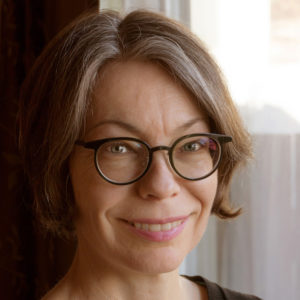 Julia Stoops is the author of Parts per Million, shortlisted for the PEN Bellwether Prize for Socially Engaged Fiction. She is a recipient of Oregon Arts Commission Fellowships for visual arts and literature, and was a resident at the Ucross Foundation in 2016. She taught for 13 years at the Pacific Northwest College of Art, focusing on media studies and hybrid art methodologies, then moved into her current career as a web designer. Her most recent activist work is in the digital privacy movement.
Jean Znidarsic teaches fiction and essay writing, and is a member of the Bay Area Manuscript Group. As fiction curator of Peninsula Literary in Palo Alto, she has produced more than thirty literary events. Her work has appeared in Activate!, Gear Up, The Palo Alto Daily, and the Bay Guardian. Znidarsic is a board member for the Belize Writing Conference, a contributing editor of the Dystrumpian Almanac, and founder of Tarweed, an accelerator for writers. She lives in San Francisco, where she is putting the finishing touches on a novel, Frangipani.
A program of WTAW Press, a 501(c)3 nonprofit, WTAW PDX is hosted by curators Lisa Gluskin Stonestreet and Virginia Bellis Brandabur. More information here.