Why There Are Words – PDX presents "Migrate" November 18, 2018 (Sunday) at 4pm, at  Leach Botanical Garden in SE Portland, with the following seven acclaimed authors. Doors open at 4pm; readings begin at 4:15. $10 suggested donation at the door.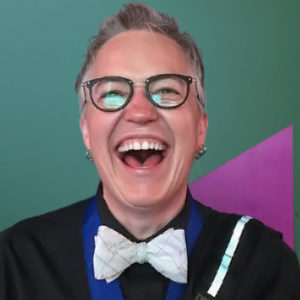 Kate Carroll de Gutes' first book, Objects In Mirror Are Closer Than They Appear, won the 2016 Oregon Book Award for Creative Nonfiction, a Lambda Literary Award in Memoir, and First Place in the Next Generation Indie Book Awards in LGBT Writing. Her second book, The Authenticity Experiment: Lessons From the Best & Worst Year of My Life, won an Independent Publishing Award Medal for LGBTQ Nonfiction. She lives in Portland, in a house with lots of light, wood floors, and a view of the best bridge in the city. In the evenings, she sits at her great-grandparents' quarter-sawn oak table and writes longhand about grief, the drama of perimenopause and dating, riding bikes, and the joys and challenges of authentic living. Also, she apparently uses a lot of compound nouns.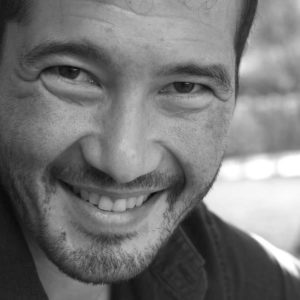 Michael Copperman is the author of the memoir Teacher, a finalist for the Oregon Book Award in Creative Nonfiction, which explores how teaching fourth grade in the rural black public schools of the Mississippi Delta made him an educator. For thirteen years, he has taught writing to low-income, first-generation college students of diverse backgrounds at the University of Oregon. His work has appeared in The Sun, The Oxford-American, Guernica, Boston Review, Creative Nonfiction, Waxwing, Salon, and Copper Nickel, among others, and has garnered fellowships and awards from the Munster Literature Centre, the Oregon Arts Commission, Literary Arts, and Bread Loaf. He is the founder of the Oregon Writers' Collective, which seeks to promote literary community, especially for young and emergent writers. He is working on a memoir about wrestling, race, masculinity, and identity.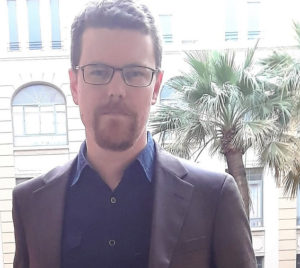 M. Allen Cunningham is the author of Perpetua's Kin, for which he was awarded a 2018 project grant from the Regional Arts & Culture Council, Funny-Ass Thoreau, Partisans, The Honorable Obscurity Handbook, Date of Disappearance, Lost Son, The Green Age of Asher Witherow, and The Flickering Page. His work has appeared in publications including Tin House, Glimmer Train, and The Kenyon Review. He holds an MFA from Cedar Crest College's Pan-European Master of Fine Arts Program, and he is the recipient of an Oregon Literary Fellowship, two Oregon Arts Commission Fellowships, and residencies at Yaddo. He founded the award-winning literary publishing house Atelier26 and is a contributing editor for the Northwest literary journal Moss. He recently joined the English Department at Portland State University, where he teaches creative writing.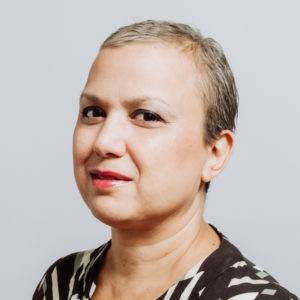 Ramiza Koya is a writer and educator whose fiction and nonfiction has appeared in publications including Lumina, Washington Square Review, Catamaran, and Mutha Magazine. Her novel The Royal Abduls, is about the effects of 9/11 on an Indian-American family. Ramiza holds an MFA from Sarah Lawrence College, has taught in Spain, the Czech Republic, and Morocco, and has received fellowships from the MacDowell Colony and Blue Mountain Center. She works as director of youth programs at Literary Arts in Portland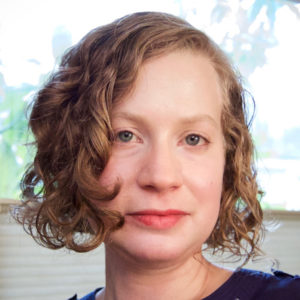 Anca L. Szilágyi is a Brooklynite living in Seattle and the author of the debut novel Daughters of the Air, which Shelf Awareness called "a striking debut from a writer to watch" and the Seattle Review of Books called "a creation of unearthly talents," as well as the story collection More Like Home than Home. Her fiction has appeared in publications including Lilith Magazine, Confrontations, and Fairy Tale Review, and her nonfiction in the Los Angeles Review of Books, Salon, Electric Literature, and elsewhere. She is the recipient of fellowships and awards from Made at Hugo House, Jack Straw Cultural Center, 4Culture, and Artist Trust. She lives in Seattle, where she teaches creative writing at Hugo House and online in the MA program in English and Creative Writing at Southern New Hampshire University.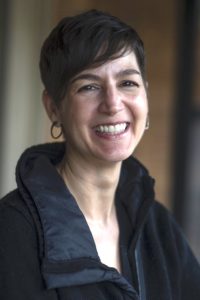 Valerie Wallace's debut poetry collection House of McQueen was chosen by Vievee Francis for the Four Way Books Intro Prize in Poetry. A starred Publishers Weekly review called the book "a literary séance … serving as a scholar of and medium for the late iconic fashion designer Alexander McQueen." Her work was chosen by Margaret Atwood for the Atty Award, and she has received grants from the Illinois Arts Council, the City of Chicago Department of Cultural Affairs and Special Events, and the Barbara Deming Fund for Women, as well as fellowships from Midwest Writers, Ragdale Foundation, Squaw Valley Community of Writers, Vermont Studio Center, Writers in the Heartland, and Kimmel Harding Nelson Center for the Arts. Valerie lives in Chicago, where she teaches with the City Colleges of Chicago, gives private workshops, and works in communications.
A program of WTAW Press, a 501(c)3 nonprofit, WTAW PDX is hosted by curators Lisa Gluskin Stonestreet and Virginia Bellis Brandabur. More information here.