Please join Why There Are Words – Pittsburgh (WTAW-PGH) on Saturday, October 27, at the White Whale Bookstore when the following authors will be reading from their works around the theme of "Phantoms." Readings begin at 7 pm. A suggested donation of $10 to WTAW, a 501(c)3 nonprofit, will be greatly appreciated, but all are welcome, regardless.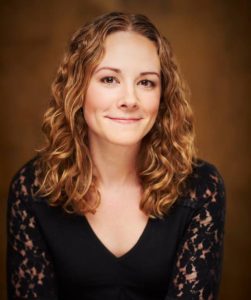 Clare Beams's debut story collection, We Show What We Have Learned, was published by Lookout Books in October of 2016. It was a Kirkus Best Debut of 2016, was longlisted for the Story Prize, and was a finalist for the PEN/Robert W. Bingham Prize, the New York Public Library's Young Lions Fiction Award, and the Shirley Jackson Award. Her first novel, The Illness Lesson, is forthcoming from Doubleday. Her fiction appears in One Story, Electric Literature, Best American Nonrequired Reading, Ecotone, and elsewhere, and has received special mention in Best American Short Stories. She is the recipient of awards from the National Endowment for the Arts, the Sustainable Arts Foundation, and the Bread Loaf Writers' Conference. With her husband and two daughters, she lives in Pittsburgh, where she teaches creative writing, most recently at Carnegie Mellon University and Catapult.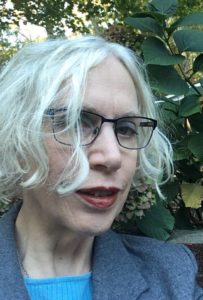 Valerie Nieman's third poetry collection, Leopard Lady: A Life in Verse, is newly published, with work that has appeared in The Missouri Review, Chautauqua, and other journals. Her fourth novel, To the Bones, a genre-bending satire of the coal industry and its effects on Appalachia, is coming out from WVU Press in the spring. Her writing has appeared in numerous anthologies, including Eyes Glowing at the Edge of the Woods and Ghost Fishing: An Eco-Justice Poetry Anthology. She has held state and NEA creative writing fellowships. A graduate of West Virginia University and Queens University of Charlotte and a former journalist, she teaches creative writing in North Carolina.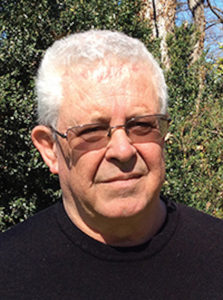 Kevin Rippin earned an MA in writing from the University of Pittsburgh. He currently teaches writing as a full-time lecturer at NC A&T University, in Greensboro, NC. He has published articles, reviews, and poetry in magazines and journals including Southern Poetry Review, Prime Number, Poetry East, and Pittsburgh Quarterly. His full-length poetry collection Amber Drive was published by Main Street Rag Press, July of 2018.
Why There Are Words, founded in the SF Bay Area in 2010, is a national neighborhood for writers & poets to share their words in premiere live venues. Readers represent a diverse range of working writers from emerging to well published, each sharing the common criterion of excellence. Thoughtful curation is a hallmark. WTAW Press, a 501(c)3 nonprofit independent publisher of exceptional books, with a commitment to publishing essential voices that may be otherwise overlooked, underlies the reading series. Nancy Koerbel is the coordinator and host.