Why There Are Words-Austin will take place quarterly the last Wednesday of the month beginning March 29 at Malvern Books, a unique bookstore and community space. Alison Moore is the Coordinator for Why There Are Words-Austin.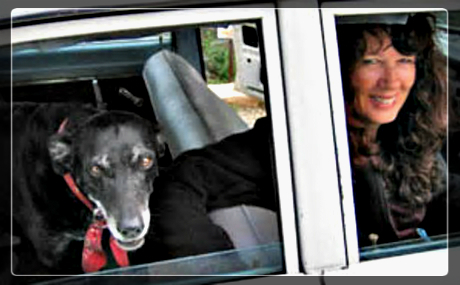 Alison Moore  lives in Austin, Texas, when she's not on the road. She is a graduate of the Warren Wilson MFA Program for Writers and a former Assistant Professor of English/Creative Writing in the MFA Creative Writing Program at the University of Arizona. She is the author of four books, Riders on the Orphan Train (Roadworthy Press, 2012) completed through a fellowship from The National Endowment for the Arts, a collection of short stories entitled The Middle of Elsewhere (Phoenix International / University of Arkansas Press), a novel, Synonym for Love (Penguin/Plume, 1996), and a collection of short stories, Small Spaces between Emergencies (Mercury House, 1993), one of the Notable Books of 1993 chosen by The American Library Association.
She has developed educational outreach programs for the National Orphan Train Museum, and for ArtsReach, a Native American literacy project in Southern Arizona. Since 1999, after leaving a tenure-track job, she has been an itinerant performer with singer/songwriter Phil Lancaster. Together, they perform a multi-media program called "Riders on the Orphan Train" in museums and libraries in the West.
Contact Alison at wtawaustin AT gmail DOT com.
Stay tuned for more information, including where to connect with WTAW-Austin on social media.
Save