Join us at the NYC branch of the renowned Bay Area literary reading series Why There Are Words on Sunday, March 5, 2017, at the Bowery Poetry Club for readings by the following acclaimed authors. Doors open at 5:45 pm; readings begin at 6:00 sharp. $10.00 at the door or $8 in advance. Tickets available here.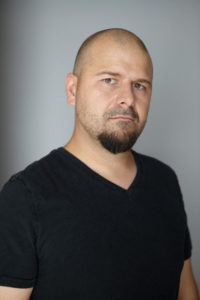 Gint Aras (Karolis Gintaras Žukauskas) has been trapped on planet Earth since 1973. He is the author of two novels, Finding the Moon in Sugar  and The Fugue, (Tortoise, 2016). His prose and translations have appeared in The St. Petersburg Review, Quarterly West, Antique Children and other publications. Aras earned his MFA in Writing from Columbia University, and a BA in English and American Literature from the University of Illinois at Urbana-Champaign. He currently lives in Oak Park, IL with his family.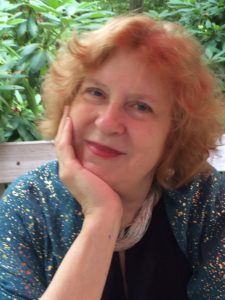 Harriet Scott Chessman is the author of the acclaimed novels The Lost Sketchbook of Edgar Degas, The Beauty of Ordinary Things (2013), Someone Not Really Her Mother (a 2004 San Francisco Chronicle Best Book, and a Good Morning America Book Club Choice), Lydia Cassatt Reading the Morning Paper (2001), and Ohio Angels (1999). She is also the author of the libretto for My Lai, a contemporary operatic piece commissioned by Kronos Quartet in 2015. She has taught literature and creative writing at Yale University, Bread Loaf School of English, and Stanford University's Continuing Studies Program.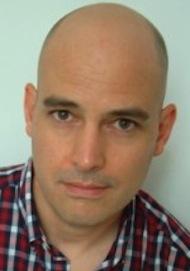 Timothy Donnelly is the author of Twenty-seven Props for a Production of Eine Lebenszeit (Grove 2003) and The Cloud Corporation (Wave 2010), winner of the 2012 Kingsley Tufts Poetry Prize. His chapbook Hymn to Life was published in 2014 by Factory Hollow Press and with John Ashbery and Geoffrey G. O'Brien he is co-author of Three Poets published in 2012 by Minus A Press. Donnelly's poems have been widely anthologized and translated and have appeared in Harper's, The Nation, The New Republic, The New Yorker, The Paris Review, Poetry, and elsewhere, as well as in the Best American Poetry and Pushcart Prize anthologies. Donnelly is a recipient of a Columbia Distinguished Faculty Award, the Poetry Society of America's Alice Fay di Castagnola Award and Paris Review's Bernard F. Connors Prize as well as fellowships from the Guggenheim Foundation, the Lannan Foundation, and New York State's Writers Institute. He has been a poetry editor at Boston Review since 1996 and lives in Brooklyn with his family.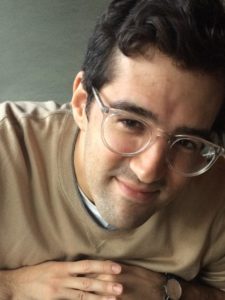 Michael Homolka is the author of Antiquity, winner of the 2015 Kathryn A. Morton Prize in Poetry from Sarabande Books. His poems have appeared in publications such as The New Yorker, Ploughshares, The Threepenny Review, Harvard Review, and Poetry Daily.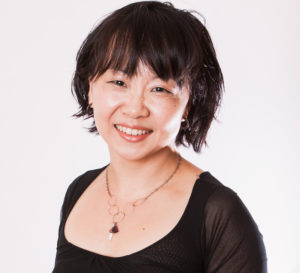 Annie Kim's first poetry collection, Into the Cyclorama, won the 2015 Michael Waters Poetry Prize.  Her poems have appeared in Kenyon Review, Ninth Letter, Mudlark, Asian American Literary Review, Crab Orchard Review, and elsewhere. A graduate of Warren Wilson College's MFA Program for Writers and the recipient of fellowships from the Virginia Center for Creative Arts and Hambidge Center, Kim works at the University of Virginia School of Law as the Assistant Dean for Public Service.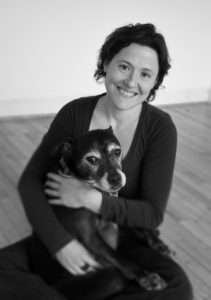 Gretchen Primack is the author of two poetry collections, Kind (Post-Traumatic Press) and Doris' Red Spaces (Mayapple Press). Her poems have appeared in The Paris Review, Prairie Schooner, The Massachusetts Review, FIELD, Antioch Review, Ploughshares, Poet Lore, and other journals. She has administrated and taught with education programs in prison and jail, and she's also served as a humane educator in high schools. She moonlights at an indie bookstore in Woodstock, NY. Also an advocate for non-human animals, she co-wrote The Lucky Ones: My Passionate Fight for Farm Animals (Penguin Avery 2012) with Jenny Brown. She lives in Hurley, NY with her beloved dogs, cats, and human.
Why There Are Words–NYC is a new branch of the award-winning Bay Area reading series directed by founder Peg Alford Pursell, and takes place the first Sundays of each month. The series is  affiliated with the independent press, WTAW Press, a 501 (c) 3 nonprofit. WTAW-NYC is curated by poet and NYU Professor Michael Collins.
Save
Save
Save