Join us at the Austin branch of the renowned Bay Area literary reading series Why There Are Words on Wednesday, March 29, 7 pm, at Malvern Books for an evening with the following four acclaimed authors and performers sharing their artistic works based on the theme of "Flight."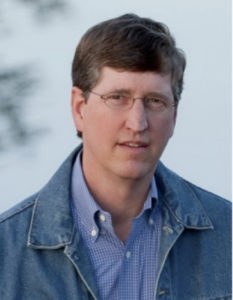 A native of San Antonio, Bob Ayres has lived in Austin since 1985. An alum of the Warren Wilson Program for Writers, he has published poems in numerous magazines, journals, and anthologies. His chapbook, Shadow of Wings, was published in 2012 by Main Street Rag Press. His essay "The Devices and Desires of Our Own Hearts: Reflections on Blessing and Curse in the Psalms of Ascent" appeared in Poets on the Psalms, published by Trinity University Press. He was the winner of the 2013 Littoral Press Broadside Contest. Bob served on the founding board of Gemini Ink in San Antonio, and he has served as a volunteer with Poetry at Round Top since its inception fifteen years ago. When he's not writing or reading poems, he might be managing his family's ranch on Barton Creek in southwest Travis count, or supporting the work of private land conservation as a member of the national board of the Land Trust Alliance. Or, he might be watching birds.
Nan Cuba is the author of Body and Bread (Engine Books, 2013), winner of the PEN Southwest Award in Fiction and the Texas Institute of Letters Steven Turner Award for Best Work of First Fiction; it was also listed as one of "Ten Titles to Pick Up Now" in O, Oprah's Magazine, named a "Summer Books" choice from Huffington Post, and the San Antonio Express-News called it one of the "Best Books of 2013."  Cuba co-edited Art at our Doorstep: San Antonio Writers and Artists (Trinity University Press, 2008), and published other work in such places as Antioch Review, Harvard Review, Columbia, and Chicago Tribune's Printer's Row.  Her story, "Watching Alice Watch," was one of the Million Writers Award Notable Stories (storySouth), and "When Horses Fly" won the George Nixon Creative Writing Award for Best Prose from the Conference of College Teachers of English. As an investigative journalist, she reported on the causes of extraordinary violence in LIFE, Third Coast, and D Magazine. She has received a Dobie Paisano Fellowship, an artist residency at Fundación Valparaiso in Spain, and was a finalist for the Humanities Texas Award for Individual Achievement.  She is the founder and executive director emeritus of Gemini Ink, a nonprofit literary center, and teaches in the MA/MFA Program in Literature, Creative Writing, and Social Justice at Our Lady of the Lake University in San Antonio, where she is writer-in-residence.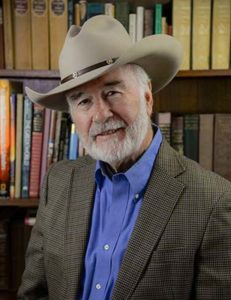 W.W. McNeal is a retired trial lawyer and a sixth-generation Texan. He lives on a Caldwell County ranch in Central Texas that has been in his family since 1850. The 436 acre spread backing up to the San Marcos River was purchased from the first grantees, and the original 1850 deed to the property is locked securely in a desk that belonged to his great grandfather. He grew up on the ranch he lives on now, an only child fascinated by Texas lore and the natural environment that surrounded him. His novel, Plum Creek (TCU Press, 2016), is not only a piece of Texas historical fiction but an homage to the area in which Bill came of age. The book is the product of many hours of research and imagination, originating with his study at the University of Texas during the same time that J. Frank Dobie and Walter Prescott Webb taught there, when McNeal's inherent love of Texas and respect for early settlers and Texas Rangers gained focus.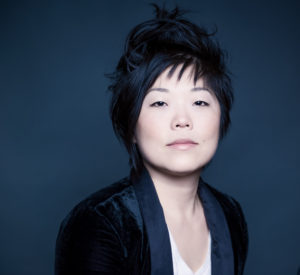 In the past ten years, BettySoo has zigzagged her way across the North American and European continents dozens of times. The Austin American-Statesman says BettySoo has "exceptionally well-arranged songs, as easily equal in precision to, say, Patty Griffin or Alison Krauss … a confidence that speaks volumes," and KUT praises her "beautiful, heart-wrenching songs that are also edgy and unwavering." Her albums include: Let Me Love You, Never the Pretty Girl, Heat Sin Water Skin, Tiny Little Secrets, and When We're Gone. Previous albums have garnered successively greater and more numerous positive reviews. Her last album, Heat Sin Water Skin, received much radio airplay, including spins at influential Non-Comm/Triple A stations WFUV, KUT, WXPN, KGSR, KDRP, and SiriusXM's The Loft.
WTAW-Austin takes place quarterly on the last Wednesday of the month Malvern Books, a unique bookstore and community space.  Alison Moore is the coordinator and host.
Why There Are Words, founded in the SF Bay Area in 2010, is a national neighborhood for authors and performers to share their artistic works in premiere live venues. Performers represent a diverse range of working artists from emerging to well know, each sharing the common criterion of excellence. Thoughtful curation is a hallmark of Why There Are Words and its publishing arm, WTAW Press, a 501(c)3 nonprofit independent publisher of exceptional books, with a commitment to publishing essential voices that may be otherwise overlooked.
Save
Save
Save
Save
Save