Why There Are Words – Austin presents "Smoke and Mirrors" on March 21, 2018 @ 7pm at Malvern Books (613 W. 29th St., Austin). Join us when the following four acclaimed artists will share their works on this theme.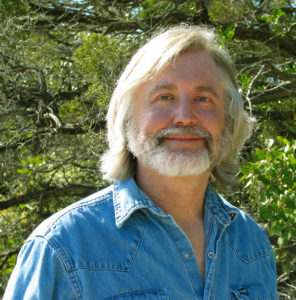 Cross two famous guys named Brooks – Garth and Mel – and you get Austin folksinger Steve Brooks. A classic Texas troubadour who mixes storytelling, humor, heartbreak, and cracker-barrel philosophy, his songs have been recorded by more than a dozen Americana artists, like Slaid Cleaves, Christine Albert, and Russell Crowe. He wrote a song-a-week for Jim Hightower's nationally-syndicated radio show and reigned as six-time World Pun Champion. He's also spoken on spiritual topics at more than 40 Unitarian churches around the country.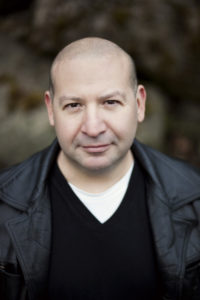 Domingo Martinez is the New York Times Best Selling author of The Boy Kings of Texas (Lyons Press, 2012) and was a finalist for The National Book Award in 2012. The Boy Kings of Texas is a Gold Medal Winner of the Independent Publishers Book Award and a Non-Fiction Finalist for The Washington State Book Awards. The memoir was nominated for a 2013 Pushcart Prize, and was optioned for an HBO series through Salma Hayek's production company, Ventana Rosa. Of his most recent book, My Heart Is a Drunken Compass (Globe Pequot Press, Rowman & Littlefield, 2014) Publishers Weekly said "Domingo Martinez is an essential new American voice, and his new book, My Heart Is a Drunken Compass delivers on the promise of The Boy Kings of Texas. In a life of chaos and pain he manages to find grace, and humor, and – contrary to the title of this book – real moral purpose. This is a riveting book." His work has appeared in Epiphany Literary Journal, Seattle Weekly, Texas Monthly, The New Republic, Saveur Magazine, Huisache Literary Magazine, and he is a regular contributor to This American Life.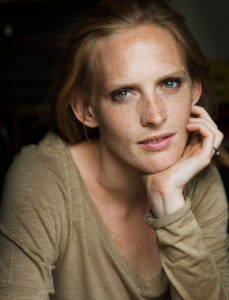 Raised across three continents, Brittani Sonnenberg is a freelance journalist and creative writer based in Austin, Texas. Her work has appeared in The O'Henry Prize Stories, Ploughshares, The Guardian, NPR, and elsewhere. Her novel, Home Leave (Grand Central Publishing, 2014) was selected as a New York Times' Editor's Choice. She serves as a visiting lecturer and thesis adviser for Hong Kong University's MFA Program.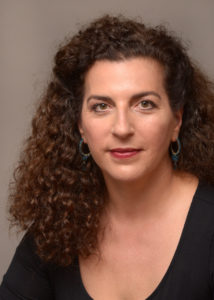 Kendra Tanacea holds an MFA in writing and literature from Bennington College. Her collection of poetry, A Filament Burns in Blue Degrees (Lost Horse Press, 2017), was a finalist for the Idaho Prize for Poetry. Her second book, Garbage Heart, was a semifinalist for The Elixir Press 17th Annual Poetry Award and the Two Sylvias' 2016 Wilder Series Poetry Book Prize. Her poems have appeared or are forthcoming in North American Review, Poet Lore, 5AM, Rattle, Moon City Review, and The Coachella Review, among others. In March 2017, Garrison Keillor read two of her poems on his radio show, The Writer's Almanac.
Why There Are Words – Austin is a quarterly reading series that's part of a national neighborhood of venues where writers can share their work with an audience. The Austin chapter, hosted by Alison Moore, features writers of prose, poetry, and song. The reading series is a program of WTAW Press, a 501(c)3 nonprofit independent publisher of books.