Join Why There Are Words in Sausalito to celebrate 8 years of live readings on January 11, 2018, at Studio 333 (333 Caledonia St.) with the following acclaimed authors. Doors open at 7pm; readings begin at 7:15. Cash bar. Founder and director Peg Alford Pursell will emcee.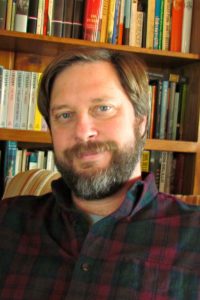 Rob Davidson's most recent book is Spectators: Flash Fictions (Five Oaks, 2017), which Kirkus Reviews praises as "A small but mighty collection of textual snapshots… Flash fiction at its best that's definitely worth a look." Davidson's previous story collections are The Farther Shore (Bear Star, 2012) and Field Observations (Missouri, 2001). He is also the author of a monograph, The Master and the Dean: The Literary Criticism of Henry James and William Dean Howells (Missouri, 2005). His fiction, essays and interviews have appeared in Zyzzyva, Hayden's Ferry Review, Indiana Review, New Delta Review, South Dakota Review, and elsewhere. His honors include a Fulbright U.S. Senior Scholar award to lecture in Taiwan, 2015-2016, the Camber Press fiction award, judged by Ron Carlson, and an AWP Intro Journals Project Award in fiction. He teaches creative writing and American literature at California State University, Chico.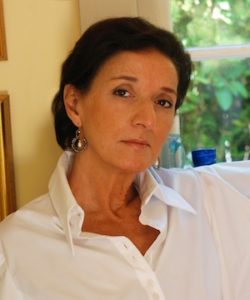 Lynn Freed's books include seven novels, a collection of stories, and two collections of essays–the latest of which is The Romance of Elsewhere (Counterpoint, October 2017). Her short fiction and essays have appeared in Harper's, The New Yorker, and The Atlantic Monthly, among many others. She is the recipient of the inaugural Katherine Anne Porter Award from the American Academy of Arts and Letters, two O. Henry Awards, and has received fellowships and grants from the National Endowment for the Arts and The Guggenheim Foundation, among others. Having grown up in South Africa, she came to the U.S. as a graduate student at Columbia University, where she earned a PhD in English Literature. She lives in Northern California.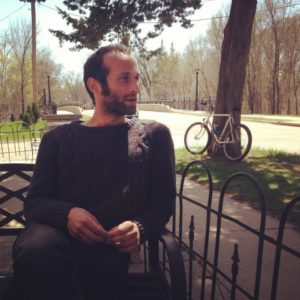 Jared Joseph Harvey is the author of Drowsy. Drowsy Baby from Civil Coping Mechanisms (October 2017) and, alongside Sara Peck, the co-author of here you are via Horse Less Press. Recent work has been published in Fence, Yes, and Prelude, while maybe a million chapbooks float around. Jared Joseph lives in Santa Cruz.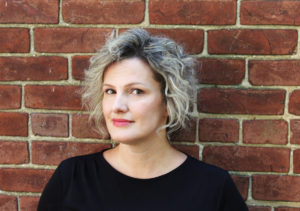 Shawna Kay Rodenberg is a 10th-generation Appalachian from Kentucky. Her parents became deeply involved in a wilderness community in northern Minnesota where her family lived for seven years before returning to the insular mountains of Kentucky, all of which she explores in her as yet untitled coming of age memoir. Shawna received her nursing degree from New Hampshire Technical Institute, her BA from the University of Southern Indiana, and her MFA from Bennington College. She now teaches English at Big Sandy Community and Technical College in Pikeville, Kentucky, and her essays have been published in The Village Voice, Salon, and Consequence Magazine. She is the recipient of a 2017 Rona Jaffe Foundation Writer's Award and the 2016 Jean Ritchie Fellowship, the largest monetary award given to an Appalachian writer. She lives in Evansville, Indiana, with her husband and five children.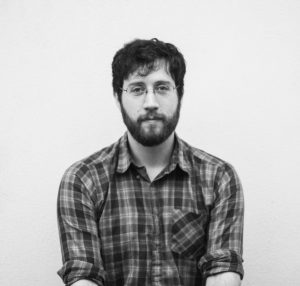 Colin Winnette is the prize-winning author of several books, including Haints Stay and Coyote. His latest novel, The Job of the Wasp, is forthcoming from Soft Skull Press in January 2018. His writing has appeared in numerous journals and anthologies, including Playboy, Lucky Peach, The Believer, and others. He's from Denton, Texas. and lives in San Francisco.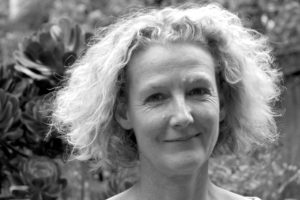 Rebecca Winterer is the author of The Singing Ship, awarded the Del Sol Press 2016 First Novel Prize and selected as a finalist for the Black Lawrence Press 2016 Big Moose Prize. She's received fellowships at the Millay Colony, the Vermont Studio Center, Virginia Center for Creative Arts, and Yaddo; and has had a story published by Puerto del Sol. She holds an MFA from Warren Wilson College. Raised in Queensland, Australia, she now lives in San Francisco with her husband.
Why There Are Words is an award-winning national reading series founded in Sausalito in 2010 by Peg Alford Pursell, now expanded to five additional major cities in the U.S. with more planned in the near future. The series draws a full house of Bay Area residents every second Thursday to Studio 333, located at 333 Caledonia Street, Sausalito, CA 94965. The series is part of the 501(c)3 non-profit WTAW Press.