Why There Are Words – Los Angeles presents: A Reprieve from June Gloom, June 10 (Sunday) 6:30pm, at KaffeBaren, 1000 South Olive St. Los Angeles, CA 90015 (at Olympic Blvd.) Join host and emcee, Patrick O'Neil and co-host Ashley Perez for an unforgettable evening when the following amazing writers will read from their works.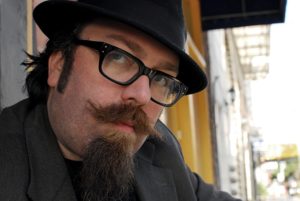 Tony DuShane is an author and award winning screenwriter of "Confessions of a Teenage Jesus Jerk" directed by Eric Stoltz. His journalism and essays have appeared in Mother Jones, The Los Angeles Times, San Francisco Chronicle, The Believer, and The Rumpus. He was a music columnist for the San Francisco Chronicle and has spent decades in non-commercial radio, hosting interview shows covering the literary and film arts.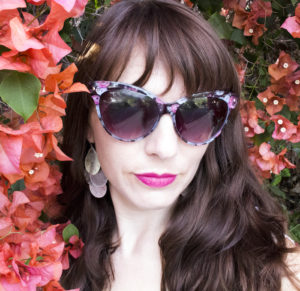 Lauren Eggert-Crowe is the author of four poetry chapbooks, including The Exhibit and Bitches of The Drought. Her work has appeared in Black Warrior Review, Tupelo Quarterly, Big Lucks, and Witch Craft Magazine, among others. She is the reviews editor for Terrain.org: A Journal of the Built and Natural Environments and serves on the leadership team for Women Who Submit.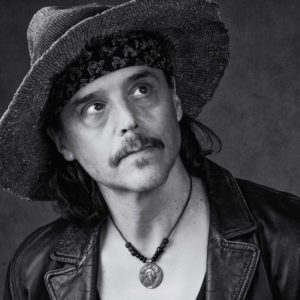 Pushcart-nominated poet Rich Ferguson has shared the stage with Patti Smith, Wanda Coleman, Moby, and other esteemed poets and musicians. He is a featured performer in the film, What About Me?, featuring Michael Stipe, Michael Franti, k.d. lang, and others. His poetry and spoken-word music videos have been widely anthologized, and he was a winner in Opium Magazine's Literary Death Match, LA. His poetry collection, 8th& Agony is out on Punk Hostage Press, and his debut novel, New Jersey Me, has been released by Rare Bird Books.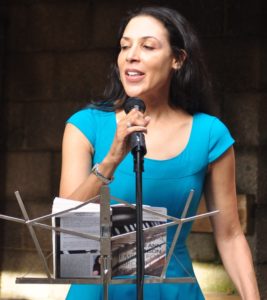 Toni Ann Johnson's novel Remedy For a Broken Angel was nominated for a 2015 NAACP Image Award for Outstanding Literary Work by a Debut author. The book won a 2015 International National Latino Book Award, a Beverly Hills Book Award, and was a finalist for the 2014 IndieFAB Book of the Year. Short fiction has appeared in The Emerson Review, Xavier Review, and Hunger Mountain, among other publications. She's the screenwriter of the Disney telefilm Ruby Bridges, for which she won a Humanitas Prize and a Christopher Award. She won a second Humanitas Prize in 2004 for her screenplay Crown Heights, which aired on Showtime Television. She wrote The Courage to Love for Lifetime, The Fox TV pilot Save The Last Dance, and she co-wrote the second installment of the Step Up dance movie franchise, Step Up 2: The Streets. She has been a fellow in the Sundance Screenwriter's Lab as well as a 2016 Fellow of the Callaloo Writer's Workshop. She teaches screenwriting at The University of Southern California.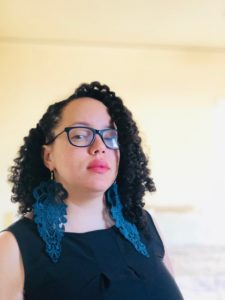 Jamie Moore is the author of the novella Our Small Faces, and has her MFA in fiction. She recently had work published in The Nervous Breakdown and is a Kimbilio fiction fellow. She currently works as an English Professor in Central California.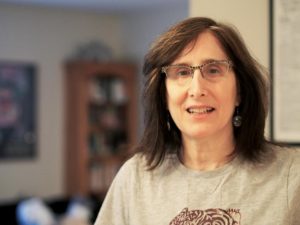 Jane Rosenberg LaForge is the author of a memoir, two full-length poetry collections, and four chapbooks of poetry. Her novel, The Hawkman: A Fairy Tale of the Great War, has been named by Publisher's Lunch/BuzzBooks as a book to watch. Her 2012 chapbook was one of two winners of the Red Ochre Press chapbook award, and her short fiction and poetry have been nominated for a storySouth Million Writers Award; the Pushcart Prize; and the Best of the Net compilation. She lives in New York with her husband and daughter.
Celebrating its second year of providing quality live readings, Why There Are Words-Los Angeles takes place bimonthly on second Sundays at KaffeBaren. Authors Patrick O'Neil and Ashley Perez coordinate the LA branch of Why There Are Words, an integral program of WTAW Press.