Why There Are Words – Austin presents "Some Place Like Home" on June 19, 2018 @ 7pm at Malvern Books (613 W. 29th St., Austin). Join us when the following four acclaimed artists will share their works on this theme.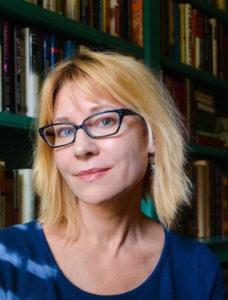 Elizabeth Crook is the author of five novels: The Raven's Bride and Promised Lands, published by Doubleday and reissued by SMU Press as part of the Southwest Life and Letters series; The Night Journal, published by Viking/Penguin in 2006 and reissued in paperback by Penguin; Monday, Monday, published by Sarah Crichton Books, FSG, in April 2014 and reissued in paperback from Picador; and The Which Way Tree, published by Little, Brown and Company, available in February 2018 and optioned by Maverick Films LLC with Robert Duvall to star. She has written for periodicals such as Texas Monthly and the Southwestern Historical Quarterly, and served on the council of the Texas Institute of Letters and the board of the Texas Book Festival. She is a member of Women Writing the West, and Western Writers of America, and was selected as the honored writer for 2006 Texas Writers' Month. Her first novel, The Raven's Bride, was the 2006 Texas Reads: One Book One Texas selection. The Night Journal was awarded the 2007 Spur award for Best Long Novel of the West and the 2007 Willa Literary Award for Historical Fiction. Monday, Monday was awarded the 2015 Jesse H. Jones award for fiction. Elizabeth currently lives in Austin with her family.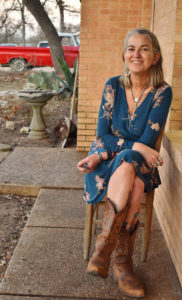 Spike Gillespie is the critically acclaimed author of many books and magazine articles. Austin Chronicle readers voted her Best Memoirist in Austin in 2016 and 2017. She writes the blogs EmotionalRapeSurvivor.com and MeditationKicksAss.com Her work has appeared in The New York Times Magazine, The New York Times, The Washington Post, Real Simple, GQ, Esquire, Elle, Smithsonian, National Geographic Traveler, Interweave KNITS, The Christian Science Monitor, Texas Monthly, The Dallas Morning News, and other publications. She also provides commentary for Austin's NPR affiliate, KUT. In 2006, Austin Chronicle readers voted her Best Author in Austin. She lives on a ranch just outside of Austin with horses, cows, chickens, and dogs.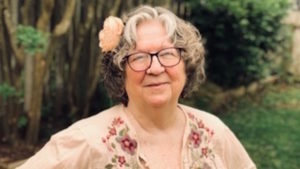 Alyce Guynn has always loved words, especially when served up with a heaping helping of music. She began public reading at Austin's iconic Alamo Lounge and emmajoe's. She also loves collaboration. Deal Me In, her book of 52 love poems, is illustrated by Jesse "Guitar" Taylor. She enjoys performing with musicians who add their magic to her words. The chapbook Beyond Blue is her homage to the late Champ Hood, with whom, along with Marvin Dykhuis, she often performed. Marvin and Alyce recorded a CD featuring poems from Deal Me In, with Marvin providing the music. Her poems appear in Feeding the Crow, Seventh Quarry, various chapbooks, magazines, liner notes, blogs, and anthologies. She arrived in Austin in the mid-sixties as a newspaper reporter and has worked the last 33 years as an antitrust investigator.
Ray Bonneville is a poet of the demimonde who didn't write his first song until his early 40s, some 20 years after he started performing. But this blues-influenced, New Orleans-inspired "song and groove man," as he's been so aptly described, luckily found his rightful calling, writing songs – gritty narratives inspired by a lifetime of hard-won knowledge set against his gritty, soulful guitar, and harmonica playing. He's earned many accolades, including a Juno Award for his 1999 album, Gust of Wind. His post-Katrina ode, "I Am the Big Easy," earned the International Folk Alliance's 2009 Song of the Year Award, and in 2012, Bonneville won the solo/duet category in the Blues Foundation's International Blues Challenge. He has guested on albums by Mary Gauthier, Gurf Morlix, Eliza Gilkyson, Ray Wylie Hubbard, and other prominent artists, and shared songwriting credits with Tim O'Brien, Phil Roy, and Morlix, among others. Easy Gone, his fourth album for Red House Records, takes listeners to some of the dark spaces and exotic places Bonneville has gone on his own travels.
Why There Are Words – Austin is a quarterly reading series that's part of a national neighborhood of venues where writers can share their work with an audience. The Austin chapter, hosted by Alison Moore, features writers  and artists of prose, poetry, and song. The reading series is a program of WTAW Press, a 501(c)3 nonprofit independent publisher of award-winning books.