Why There Are Words – Los Angeles presents "A May 5th Non-Cultural Appropriation Event" May 5, 2019 (Sunday) at 6:30pm, at KaffeBaren, 1000 South Olive St. Los Angeles, CA 90015 (at Olympic Blvd.) Join curator and hosts Patrick O'Neil and Ashley Perez for an unforgettable evening when the following writers will read from their works. WTAW-LA is a program of WTAW, a 501(c)(3), and accepts donations at the door to continue the good work.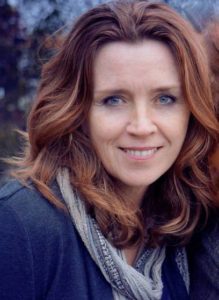 By day Samantha Dunn is the executive editor of Coast Magazine in Orange County, but she is also the author of several books, including the novel Failing Paris and the bestselling memoirs Not By Accident: Reconstructing a Careless Life and Faith in Carlos Gomez. Her bylines have appeared in Ms. Magazine, the Los Angeles Times, O the Oprah Magazine, and many others. Her writing is anthologized in a number of places, including the short story anthology, Women on the Edge: Writing from Los Angeles, which she co-edited. She has also written for the stage and has taken a few turns screenwriting as a member of the Writers Guild of America. She teaches at Chapman University and in Pam Houston's international nonprofit writing program, Writing By Writers. A longtime writer-in-residence at the New York State Summer Writers Institute and adviser to the PEN America Emerging Voices program, she now directs Esalen Writers Camp in Big Sur.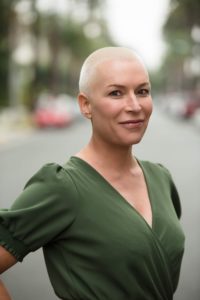 A 2012 PEN America Emerging Voices Fellow, Amanda Fletcher is now the fellowship manager. A prolific travel and freelance feature writer, her work has been published in the Los Angeles Review of Books, the Orange County Register, Coast, and Hippocampus magazines, the Ignite magazine blog, FAR & WIDE and more. Originally from Canada, she lives in Los Angeles and is working on her memoir HALO.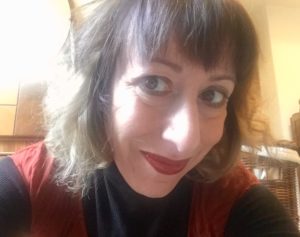 Gina Frangello is the author of four books of fiction, including the novel A Life in Men, now under development as a series for Netflix starring Kristen Stewart and Riley Keogh. Her most recent novel, Every Kind of Wanting, was on several Best of 2016 lists, including Chicago Magazine and the Chicago Review of Books. She has served as the executive editor at Other Voices Books, the fiction editor at The Nervous Breakdown and the Sunday editor of The Rumpus. She has also been the faculty editor of TriQuarterly Online and The Coachella Review. Her debut nonfiction book, a hybrid of memoir and cultural criticism titled Blow Your House Down, will be published by Counterpoint in 2021, when people are finally tired of buying books about Donald Trump. She lives and teaches in Chicago.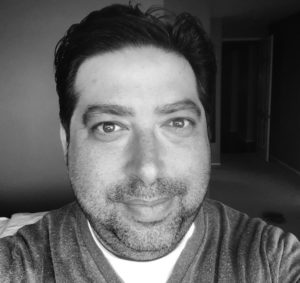 Tod Goldberg is the New York Times & international best-selling author of over a dozen books, including Gangster Nation, Gangsterland, a finalist for the Hammett Prize, The House of Secrets, which he co-authored with Brad Meltzer, and Living Dead Girl, a finalist for the Los Angeles Times Book Prize. His nonfiction, journalism, and criticism appears widely, including in the Los Angeles Times, Los Angeles Review of Books, Wall Street Journal, and, recently, Best American Essays. He is a professor of creative writing at the University of California, Riverside, where he founded and directs the Low Residency MFA in Creative Writing & Writing for the Performing Arts.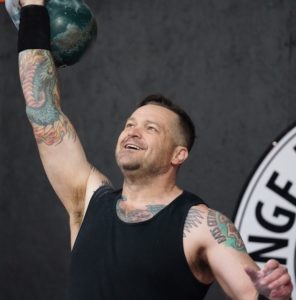 Bucky Sinister is a poet, self-help author, and comedian. He has published a novel, Black Hole, four books of poetry, and two self-help books, including Get Up: A 12-Step Guide to Recovery for Misfits, Freaks, and Weirdos. His journalism, film reviews, and short stories have appeared on The Rumpus, The Bold Italic, and a number of other online and print publications.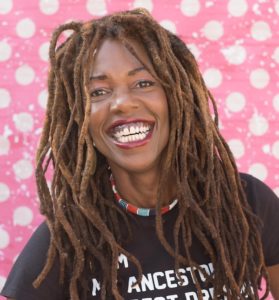 Lisa Teasley is the author of the acclaimed novels Heat Signature and Dive, and the award-winning story collection, Glow in the Dark.  She is the writer and presenter of the BBC television documentary "High School Prom," and is the senior fiction editor at Los Angeles Review of Books. Also a painter, Lisa Teasley has a one-person show this spring at the Marie Baldwin Gallery.

Celebrating its third year of providing quality live readings, Why There Are Words – Los Angeles (WTAW-LA) takes place quarterly on first Sundays at KaffeBaren. Authors Patrick O'Neil and Ashley Perez coordinate the LA branch of Why There Are Words, an integral program of WTAW Press, a nonprofit publisher of exceptional literary books.