Join us for the second quarterly reading of the year of the Why There Are Words – New Orleans (WTAW-NOLA) branch on Wednesday, June 12 from 6 PM – 8 PM! Hear from the following featured local writers on the theme of "Grace" in one of New Orleans' most beloved independent bookstores, Octavia Books. Books will be on sale and authors will be signing. $10 suggested donation at the door. Curated and emceed by Liz Green.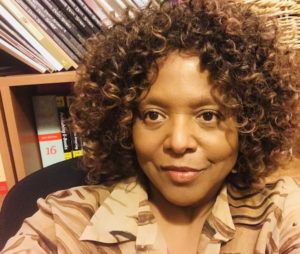 Nordette N. Adams grew up in New Orleans. Her first poem was published in the Times Picayune when she was four years old. Her poetry has appeared in Rattle Magazine's "Poets Respond," Unlikely Stories: Mark V, Quaint Magazine, About Place Journal, and the collection Nasty Women Poets: An Unapologetic Anthology of Subversive Verse published by Lost Horse Press. A former contributing editor of the writers' side of the website formerly known as BlogHer.com, her essays have been included or referenced in multiple journals and books, such as the Social Issues in Literature series by Greenhaven Press, as well as on websites such as Poets & Writers, HuffPost, SheKnows, NOLA.com, Slate, Vox, and the Washington Post. She earned her MFA in Creative Writing and her MA in English from the University of New Orleans and is a member of the Peauxdunque Writers Alliance. Sharing both praise and blame for the Oxford English Dictionary's removal of "a rabid feminist" as its usage example for the adjective rabid, Adams continues to have her say while suffering from an extreme allergy to spurious news and bogus histories.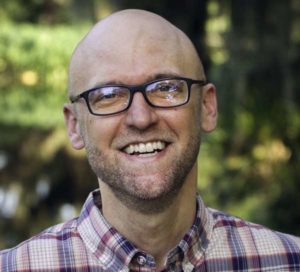 Tom Andes' writing has appeared in Best American Mystery Stories 2012, Witness, Guernica, Xavier Review, and a bunch of other places. He lives in New Orleans, where he works as a freelance writer and editor, teaches for the New Orleans Writers Workshop, which he co-founded, and moonlights as a country singer. You can find more, including links to stories, songs, and reviews, at his sporadically updated website.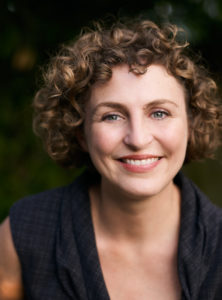 Jessie Morgan Owens is currently the Dean of Studies and director of curriculum at Bard Early College in New Orleans, an initiative to increase access to college and the liberal arts by offering tuition-free, immersive college experiences for public high school students. Her book, Girl in Black and White: The Story of Mary Mildred Williams and the Abolition Movement (March 2019, W.W. Norton) introduces an unknown poster child whose photograph transformed the abolition movement. In addition to her academic work in photography, Jessie shoots professionally with the award-winning team Morgan & Owens. She is originally from Monroe, Louisiana.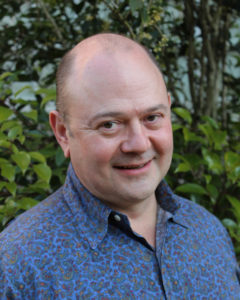 Brad Richard is the author of four collections of poetry—Habitations, Motion Studies, Butcher's Sugar, Parasite Kingdom—and three chapbooks, The Men in the Dark, Curtain Optional, and Larval Songs. Recipient of numerous awards for his writing and teaching, he was named the 2015 Louisiana Artist of the Year. Founding chair of the creative writing program at Lusher Charter School, he directs the Scholastic Art & Writing Awards of South Louisiana.
Josie Ann Scanlan is an artist and writer and runs a kid-centered art haus featuring a giant cardboard maze. She has an MFA from The University of New Orleans and is currently a PhD candidate at The University of Louisiana, Lafayette. She loves dogs, especially Bad Dog Oppie and Mo Pepper Spitzpawden.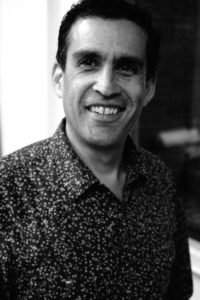 Rodrigo Toscano's newest book of poetry is Explosion Rocks Springfield (Fence Books, 2016). Forthcoming is In Range (Chax Book 2019). His previous books include, Deck of Deeds, Collapsible Poetics Theater (a National Poetry Series selection), To Leveling Swerve, Platform, Partisans, and The Disparities. His poetry has appeared in the anthologies Voices Without Borders, Diasporic Avant Gardes, Imagined Theatres, In the Criminal's Cabinet, Earth Bound, and Best American Poetry. He has received a New York State Fellowship in Poetry. His poetry has been translated into French, Dutch, Italian, German, Portuguese, Norwegian, and Catalan. He works for the Labor Institute as a national project director, strategizing around issues that involve environmental and labor culture transformation. Originally from San Diego, and after 16 years in Brooklyn, this will be his 4th year in New Orleans.
Why There Are Words – New Orleans (WTAW – NOLA) is a branch of the Why There Are Words reading series, founded in 2010 in Sausalito, and is a program of WTAW Press, a 501(c)(3) nonprofit publisher of literary books. WTAW – NOLA takes place quarterly on second Wednesdays and is curated by the writer Liz Green.