Join us for the third quarterly reading of the year of the Why There Are Words – New Orleans (WTAW-NOLA) branch on Wednesday, September 11 from 6 – 8 PM! Hear from the following featured local writers on the theme of "Memory" in one of New Orleans' most beloved independent bookstores, Octavia Books. Books will be on sale and authors will be signing. $10 suggested donation at the door. Curated and emceed by Liz Green.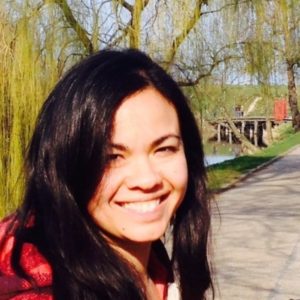 Elizabeth Miki Brina is completing a memoir currently under contract with Knopf Doubleday Press. She received her MFA in Creative Nonfiction from University of New Orleans. Her work has appeared in Hippocampus, Hyphen, New Delta Review, So to Speak, Under the Gum Tree, and is forthcoming in River Teeth.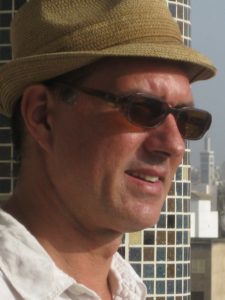 C.W. Cannon writes fiction and non-fiction. His work has appeared in Other Voices, Third Coast, Exquisite Corpse, American Book Review, Constance, Louisiana Cultural Vistas, New Orleans Review, The Rumpus, Situate, and the New Orleans Times-Picayune. His work has been anthologized in In Our Own Words: a Generation Defining Itself, Do You Know What It Means to Miss New Orleans?, Louisiana in Words, and New Orleans by New Orleans. He is the author of four novels: Soul Resin (2002), Katrina Means Cleansing (2015), French Quarter Beautification Project (2017), and Sleepytime Down South (2018). His work appears often at The Lens, where he writes on New Orleans culture, the south, and race. His work in The Lens earned him the 2014 New Orleans Press Club Award for best column of the year. He teaches writing and New Orleans Studies at Loyola University New Orleans.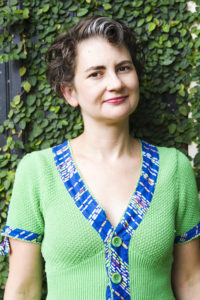 Nicole M.K. Eiden is a poet and narrative filmmaker who explores the common challenges and beauty of ordinary life. The poem "Mortgage," from her debut collection I Am One of You (Mississippi Sound Publishing, 2016), won 3rd place in the 2016 Women's National Book Association writing contest and will appear in the forthcoming 2019 New Poetry From the Midwest (New American Press). Kirkus Reviews selected I Am One of You as a featured book in their Indie category. Her films have won honors including a CINE Golden Eagle Award and Best Narrative Short at the Ozone Film Festival. She holds an MFA from the University of New Orleans in Film Production. Originally from Ohio, Nicole co-owns Windowsill Pies, a Southern-style pie and tart company in New Orleans, where she lives with her husband and daughter.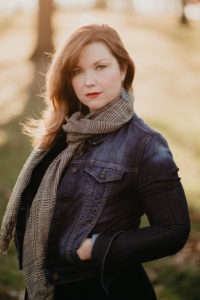 Angela Mitchell is the author of the story collection, Unnatural Habitats & Other Stories (WTAW Press, 2018). Her work has appeared in Colorado Review, New South, Carve, Midwestern Gothic, storySouth, and other journals; it has also been featured in The Best Small Fictions 2018 (Braddock Avenue Books). An eighth generation native of the Ozarks of southern Missouri, she now lives in St. Louis with her family.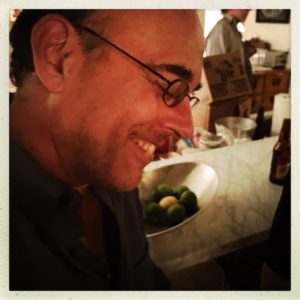 Tom Piazza is the author of twelve books of fiction and nonfiction, including the novels A Free State and City Of Refuge, the post-Katrina manifesto Why New Orleans Matters, and the essay collection Devil Sent The Rain. He was a principal writer for the HBO drama series TREME, and the winner of a Grammy Award for his album notes to Martin Scorsese Presents The Blues: A Musical Journey. In 2015 he received the Louisiana Writer Award, given by the State Library of Louisiana and the Louisiana Center for the Book.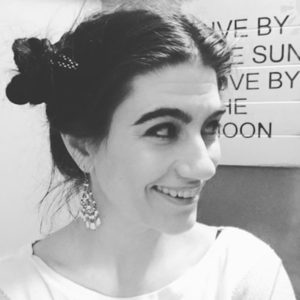 Kimberly Ann Southwick is an Aries with a Capricorn Moon & Ascendant. She is the founder and editor in chief of the literary arts journal Gigantic Sequins, which has been in print since 2009. Her current manuscript in circulation, ORCHID ALPHA, has been a finalist for the 2018 Moon City Press Prize in Poetry and Elixir Press's 2019 Antivenom Poetry Award, as well as a semi-finalist for the 2019 Perugia Press Prize. She is a PhD candidate in English & Creative Writing at the University of Louisiana at Lafayette. Her most recently published poetry chapbook is Efs & Vees from Hyacinth Girl Press. She lives in Breaux Bridge, Louisiana.
Why There Are Words – New Orleans (WTAW – NOLA) is a branch of the Why There Are Words reading series, founded in 2010 in Sausalito, and is a program of WTAW Press, a 501(c)(3) nonprofit publisher of literary books. WTAW – NOLA takes place quarterly on second Wednesdays and is curated by the writer Liz Green.