Join WTAW-NYC on Sunday, May 7, 2017, at the Bowery Poetry Club for readings by the following acclaimed authors. Doors open at 5:45 pm; readings begin at 6:00 sharp. $10.00 at the door or $8 in advance. Tickets available here.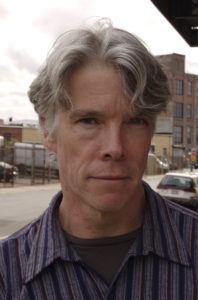 Stephen O'Connor is the author of the novel Thomas Jefferson Dreams of Sally Hemings, two collections of short fiction, Here Comes Another Lesson and Rescue, two works of nonfiction, Will My Name Be Shouted Out?, a memoir, and Orphan Trains; The Story of Charles Loring Brace and the Children He Saved and Failed, biography/history. His fiction and poetry have appeared in The New Yorker, Conjunctions, One Story, The Missouri Review, Poetry Magazine, Electric Literature, The New England Review, The Quarterly, among many other places. His story "Next to Nothing" was selected by Jennifer Egan for Best American Short Stories 2014, and another story, "Ziggurat," was read by Tim Curry on Selected Shorts in October 2011 and June 2013. His essays and journalism have been published in The New York Times, DoubleTake, The Nation, Agni, The Chicago Tribune, The Boston Globe, The New Labor Forum, and elsewhere. He teaches in the Sarah Lawrence MFA writing program.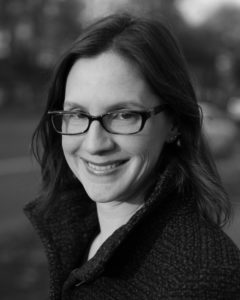 Elizabeth Onusko is the author of Portrait of the Future with Trapdoor (Red Paint Hill, 2016). Her work has recently appeared or is forthcoming in Bennington Review, Best New Poets 2015, Conduit, DIAGRAM, Sixth Finch, Fugue, Southern Humanities Review, and Redivider, among others. She is the editor of Foundry and assistant editor of inter|rupture.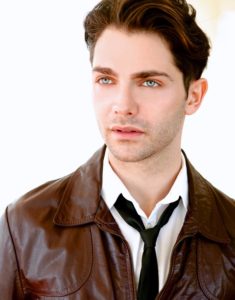 Michael Raver has performed as an actor at Lincoln Center, The Pearl Theatre Company, Tony Randall's National Actor's Theatre, regional theaters across the country, and in film and television. As a writer, Raver's adaptation of The Picture of Dorian Gray was produced by Sonnet Repertory Theatre at the Signature Theatre Center in 2012, and a reading of his pre-WWII adaptation of Chekhov's The Seagull was presented by the Pearl Theatre Company. His play, Fire on Babylon, was nominated for The Robert Chesley/Victor Bumbalo Foundation Award for Playwriting, as well as being named a semifinalist for The O'Neill Conference in 2015. His short play, Evening, was a two-time finalist for Red Bull's New Play Festival. His play, Quiet Electricity, was named a semi-finalist at The O'Neill Conference in 2017. His work has been presented by The Pearl Theatre Company, Sonnet Repertory Theater, Orlando Shakes, The Martha Graham Company, and many others. He served as a judge for the Ferro-Grumley Award for LGBT Fiction for three years and regularly contributes cultural arts journalism for Classical TV, as well as pieces for NYC Monthly, Hamptons Monthly, Playbill, Dance Magazine, Cool Hunting, The Huffington Post, Art 511 Magazine, and Nature's Post. He will be appearing in the play Death Comes for the War Poets as English poet Wilfred Owens at The Sheen Center.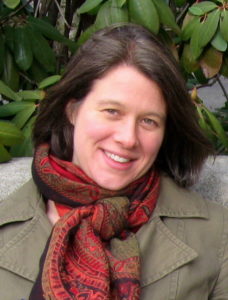 Laura Sims is the author of four books of poetry, including Staying Alive (UDP, 2016), and the editor of Fare Forward: Letters from David Markson (powerHouse Books, 2014). She has been the recipient of a Creative Arts Exchange Fellowship and the Fence Books Alberta Prize. Her poems and prose have appeared in Boston Review, Conjunctions, Denver Quarterly, Gulf Coast, The New Republic, and numerous other journals. She teaches literature and creative writing at NYU-SPS.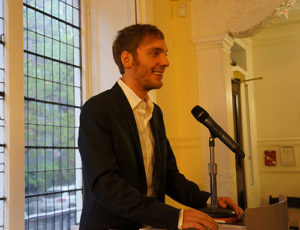 Soren Stockman's poems have recently appeared in The Iowa Review, the PEN Poetry Series, Tin House Online, The Literary Review, Tupelo Quarterly, Bellevue  Literary Review, Prelude, Cosmonauts Avenue, The Paris-American, and Narrative Magazine, which awarded him First Place in the 2013 Narrative 30 Below Contest. He works at the NYU Creative Writing Program.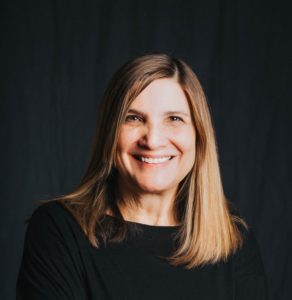 Marjorie Tesser's poetry chapbooks are The  Important Thing Is (Firewheel Award Winner) and  The Magic Feather. Her poems and short fiction have appeared in Drunken Boat, Akashic Press' Thursdaze, Earth's Daughters, and others. She has  edited poetry books and anthologies for Bowery Books and Demeter Press, and is editor in chief of Mom Egg Review. 
Why There Are Words–NYC is a newish branch of the award-winning Bay Area reading series directed by founder Peg Alford Pursell, and takes place the first Sundays of each month. The series is  affiliated with the independent press, WTAW Press, a 501(c)3 nonprofit. WTAW-NYC is curated by poet and NYU Professor Michael Collins.
Save
Save
Save
Save