Join Why There Are Words – New York City (WTAW-NYC) on Sunday, August 4, 2019, 6 pm, at the Bowery Poetry Club for the excellent work of Sarah Audsley, Sally Bliumis-Dunn, Suzanne Cleary, Kasey Jued, Dzvinia Orlowsky, and Marina Weiss. $10 at the door or $8 in advance. Get tickets here.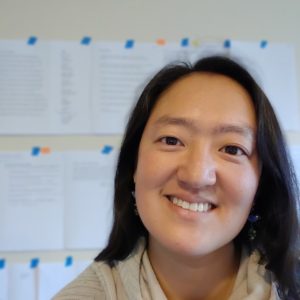 Sarah Audsley lives and works in New Hampshire's White Mountains region. She has received support for her work from the Rona Jaffe Foundation and the Vermont Studio Center. Her nonfiction appears in Appalachia Journal and Alpinist, and poems can be found in Four Way Review, Potluck Magazine, and The Massachusetts Review, among others. She holds a degree in Creative Writing from the MFA Program for Writers at Warren Wilson College.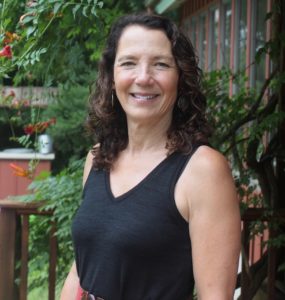 Sally Bliumis-Dunn teaches Modern Poetry at Manhattanville College and the Palm Beach Poetry Festival. Her poems appeared in New Ohio Review, The Paris Review, Prairie Schooner, PLUME, Poetry London, the NYT, PBS NewsHour, upstreet, The Writer's Almanac, Academy of American Poets' Poem-a-day, and Ted Kooser's column, among others. In 2002, she was a finalist for the Nimrod/Hardman Pablo Neruda Prize. Her third full-length collection, Echolocation, was published by Plume editions/MadHat Press in March of 2018. She was interviewed by Nin Andrews for The Best of American Poetry last July. Echolocation was First Runner Up for The Eric Hoffer Poetry Prize and Long-listed for JulieSuk Award for Best of Poetry published in 2018.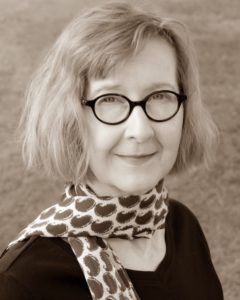 Suzanne Cleary's Crude Angel was published in November 2018 by BkMk Press (University of Missouri-Kansas City). Her third book, Beauty Mark, won the 2012 John Ciardi Prize for Poetry. Her other awards include a Pushcart Prize, the Cecil Hemley Memorial Award of the Poetry Society of America, a fellowship from the New York Foundation for the Arts, and residencies at Yaddo and the MacDowell Colony. Her publication credits include The Atlantic, Poetry London, Georgia Review, New Ohio Review, and Poetry International, and anthologies including Best American Poetry. She teaches as core faculty in the Converse College low-residency MFA Program in Creative Writing.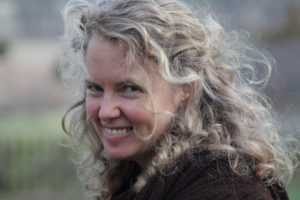 Kasey Jueds's first book of poems, Keeper, won the 2012 Agnes Lynch Starrett Prize from the University of Pittsburgh Press. Recent poems have been published or are forthcoming in American Poetry Review, Narrative, Beloit Poetry Journal, Denver Quarterly, Provincetown Arts, Colorado Review, Pleiades, and Crazyhorse, and her reviews appear in Salamander, The Rumpus, Tar River Poetry, EcoTheo, and Jacket2. She lives in Philadelphia.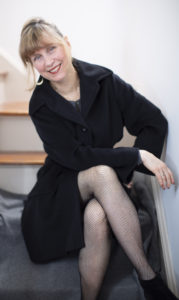 Ukrainian-American poet, translator, editor, and teacher, Dzvinia Orlowsky is a Pushcart Prize recipient and founding editor (1993-2001) of Four Way Books. She is the author of six poetry collections published by Carnegie Mellon University Press, including Convertible Night, Flurry of Stones (2009) for which she received a Sheila Motton Book Award, and Silvertone (2013) for which she was named Ohio Poetry Day Association's 2014 Co-Poet of the Year. Her first collection, A Handful of Bees, was reprinted in 2009 as a Carnegie Mellon University Classic Contemporary. Her most recent, Bad Harvest, was published in October, 2018. In 2006, House Between Water published her translation from Ukrainian of The Enchanted Desna by Alexander Dovzhenko, and in 2014, Dialogos published Jeff Friedman's and her co-translation of Memorials: A Selection by Polish poet Mieczysław Jastrun for which she and Friedman were awarded a 2016 National Endowment for the Arts Literature Translation Fellowship in support of continuing their translation work of Jastrun's poems. Dzvinia currently teaches creative writing at Providence College and serves as core faculty of poetry at The Solstice Low-Residency MFA in Creative Writing Program of Pine Manor College.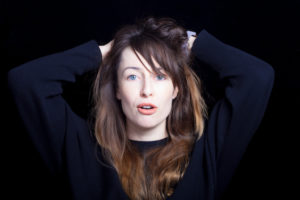 Marina Weiss is a Clinical Psychology doctoral candidate at Adelphi University, and runs research studies on the neuroscience of mindfulness interventions for traumatized individuals, and the neuroscience of racial bias. Her chapbook, Misprison, was selected for the 2017 Girls Like Us Prize by Aracelis Girmay and Rabbit Catastrophe Press (Lexington, KY). The title poem, "Misprison," was selected by Eileen Myles as the winner of the 2018 So to Speak Poetry Prize. Her work has appeared in Tin House, Gulf Coast, Colorado Review, Narrative, No Dear, and elsewhere.
Why There Are Words – New York City (WTAW-NYC) is a program of WTAW Press, an independent publisher of award-winning books. The Bowery Poetry Club is located at 308 Bowery just north of Houston. Phone: (212) 614-0505. For more information contact Michael Collins, coordinator and emcee.