Why There Are Words – Los Angeles presents "A Radical Interpretation of Survival in Literature" August 4, 2019 (Sunday) at 6:30pm, at 1614 Wilshire Blvd. Los Angeles, CA 90017 (cross street is Union Ave.)*. Join curator and hosts Patrick O'Neil and Ashley Perez for an unforgettable evening when the following writers will read from their works. WTAW-LA is a program of WTAW, a 501(c)(3), and accepts donations at the door to continue the good work.
*Please note the NEW ADDRESS: We're between MacArthur Park and DTLA. Include the zip code, since Google Maps and most GPS will send you to Santa Monica otherwise. There's ample parking across Wilshire at the Home Depot.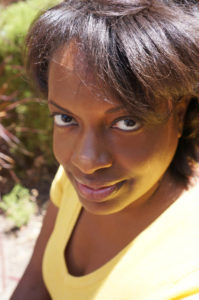 Rachel Howzell Hall is the author of seven novels, including the critically-acclaimed Detective Elouise Norton series. Her standalone thriller They All Fall Down, published April 2019, pays homage to Agatha Christie's And Then There Were None. The third in her Lou Norton series, Trail of Echoes, received a coveted Kirkus Star and was one of Kirkus Reviews' Books That Kept Us Up All Night. Land of Shadows and Skies of Ash (Forge) were included on the Los Angeles Times' Books to Read This Summer for 2014 and 2015, and the New York Times called Lou Norton "a formidable fighter—someone you want on your side." Lou was also recently included in The Guardian's Top 10 Female Detectives in Fiction. Howzell is collaborating with James Patterson and BookShots on "The Good Sister" in the New York Times bestselling The Family Lawyer.  A featured writer on NPR's acclaimed Crime in the City series and the National Endowment for the Arts weekly podcast, she has also served as a mentor in AWP's Writer to Writer Program and is currently on the board of directors of the Mystery Writers of America.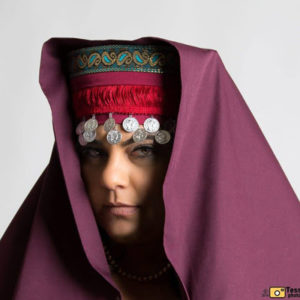 Born in Beirut, Lebanon, Arminé Iknadossian immigrated to the United States in 1974 to escape the civil war. She earned an MFA from Antioch University, where she was awarded a fellowship from Summer Poetry in Idyllwild. After teaching English for 20 years, Iknadossian wrote United States of Love & Other Poems (2015). During her tenure as a teacher, The Los Angeles Writing Project awarded Iknadossian a fellowship for their summer residency. In 2017, Red Hen Press selected her to be Writer in the Schools. She is also a founding fellow of Anaphora Writing Residency  at Otis College of Art and Design.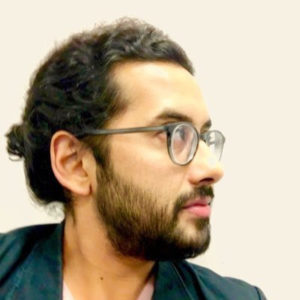 Aatif Rashid is the author of the novel Portrait of Sebastian Khan, out March 18, 2019 from 7.13 Books. His short stories have been published in The Massachusetts Review, Metaphorosis, and Arcturus Magazine, and his nonfiction work has appeared in The Los Angeles Review of Books and online on Medium. He also currently writes regularly for The Kenyon Review blog about fiction and literature, and tweets regularly at @aatif_rashid.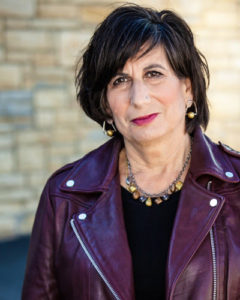 Carla Sameth is a writer living in Pasadena. Her memoir, One Day on the Gold Line, comes out July 2019. Her writing on blended/unblended, queer, biracial, single parent, and other underrepresented families appears in a variety of literary journals and anthologies including Entropy, The Nervous Breakdown, Narratively, Brain, Child, Anti-Heroin Chic, and MUTHA. She writes about culture, addiction, trauma, and resilience with a sense of humor. Sameth was selected as a fall 2016 PEN In The Community Teaching Artist and taught creative writing to incarcerated youth through WriteGirl. She teaches at the Los Angeles Writing Project at CSULA and with Southern New Hampshire University. She is a member of the Pasadena Rose Poets and has an MFA in Creative Writing from Queens University of Charlotte, Latin American Program. She is a fellow and scholarship recipient of the Vermont College of Fine Arts Postgraduate Writers Conference.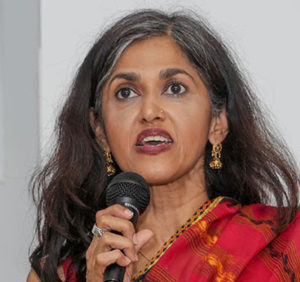 Sehba Sarwar is an award-winning writer who creates essays, stories, poems, and art that tackle displacement, migration, and women's issues. Her writings have appeared in publications including New York Times Sunday Magazine, Vallum, Aleph, Asia: Magazine of Asian Literature, Callaloo, and elsewhere. Her short stories have appeared in anthologies including And the World Changed (Feminist Press), Houston Noir (Akashic Books), and Neither Night, Nor Day: 13 Stories by Pakistani Women (Harper Collins India), while the second edition of her novel, Black Wings, was released through Veliz Books (2019). Born and raised in Karachi, Pakistan, in a home filled with artists and activists, Sarwar is currently based in Los Angeles, with her husband and their teenage daughter, where she writes, teaches, and creates art.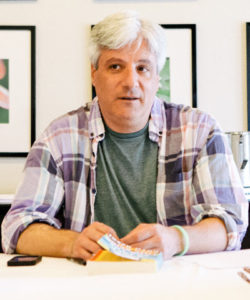 David L. Ulin is the author or editor of ten books, including Sidewalking: Coming to Terms with Los Angeles, shortlisted for the PEN/Diamonstein-Spielvogel Award for the Art of the Essay, and the Library of America's Writing Los Angeles: A Literary Anthology, which won a California Book Award. The former book editor and book critic of the Los Angeles Times, he has written for The Atlantic Monthly, The Paris Review, The Nation, The New York Times, and other publications. He has received fellowships from the Guggenheim Foundation and the Lannan Foundation.
Celebrating its third year of providing quality live readings, Why There Are Words – Los Angeles (WTAW-LA) takes place quarterly on first Sundays. Authors Patrick O'Neil and Ashley Perez coordinate the LA branch of Why There Are Words, an integral program of WTAW Press, a nonprofit publisher of exceptional literary books.