Join Why There Are Words – NYC on Sunday, September 9, 2018 at the Bowery Poetry Club for readings by the following acclaimed authors. Doors open at 5:45 pm; readings begin at 6 pm sharp. $10.00 at the door or $8 in advance. Get tickets here.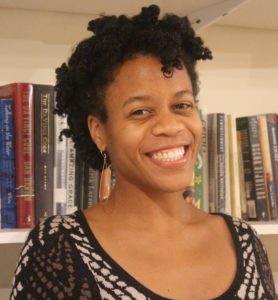 Ama Codjoe was raised in Youngstown, Ohio, with roots in Memphis and Accra. She has been awarded support from Saltonstall, Cave Canem, and Rauschenberg Foundations, the MacDowell Colony, and Callaloo Creative Writing Workshop. Her recent poems have appeared in Callaloo, Virginia Quarterly Review, Four Way Review, and elsewhere. She is a two-time Pushcart nominee. In 2017,s he was awarded a Rona Jaffe Writer's Award.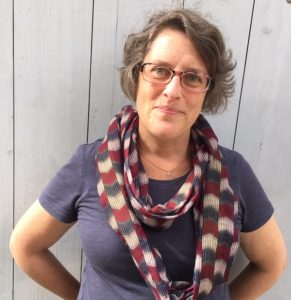 Elisabeth Frost is the author of All of Us: Poems (White Pine), Rumor (Mermaid Tenement Press), A Theory of the Vowel (Red Glass Books), Bindle (Ricochet Editions, a collaboration with artist Dianne Kornberg), and the monograph The Feminist Avant-Garde in American Poetry (Iowa). She is also co-editor of Innovative Women Poets: An Anthology of Contemporary Poetry and Interviews (Iowa). She has received grants from the Rockefeller Foundation-Bellagio Center, MacDowell, Yaddo, and others. She is Professor of English and Women's/Gender/Sexuality Studies at Fordham University, where she edits the Poets Out Loud book series from Fordham Press.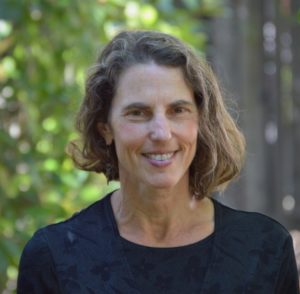 Audrey Kalman writes literary fiction with a dark edge, often about what goes awry when human connection is missing from our lives. She is the author of two novels—What Remains Unsaid (2017) and Dance of Souls (2011)—and a book of short stories Tiny Shoes Dancing (Terrella Media, August 2018). Many online and print journals have published her short stories and poetry. She edited two editions of the Fault Zone anthology of California writers and currently serves as VP/Speakers for the SF-Peninsula Branch of the California Writers Club. She is working on another novel.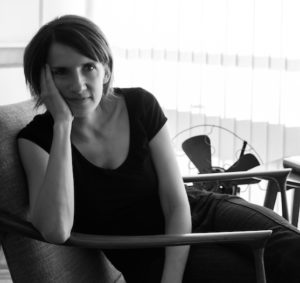 Silvina López Medin was born in Buenos Aires and currently lives in New York. She is the author of three books of poetry: La noche de los bueyes (Madrid, 1999), awarded the International Young Poetry Prize by the Loewe Foundation, Esa sal en la lengua para decir manglar (Buenos Aires, 2014), and 62 brazadas (2015). Her play Exactamente bajo el sol opened at Teatro del Pueblo in 2008 and was granted the Plays Third Prize by the Argentine Institute of Theatre. She co-translated Anne Carson's Eros the Bittersweet (2015) and Home Movies (2016), a selection of poems by Robert Hass, into Spanish. She is pursuing an MFA in Creative Writing at NYU and co-edits the Señal series for Latin American poetry in translation at Ugly Duckling Presse. She's a 2018 Works on Water & Underwater New York Art Lab resident on Governor's Island.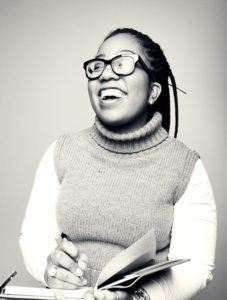 Glynn Pogue is a 26-year-old writer with wanderlust from Bed Stuy, Brooklyn. BedStuyBrat was her AOL Instant Messenger name back in the T-Mobile Sidekick days, and the moniker still applies; much of her works centers around her community of brown people and brownstones. Her prose has been featured in Guernica, Vol. 1 Brooklyn, Essence, National Geographic Traveler, The Los Angeles Review of Books, and Jezebel, among others. A graduate of The New School's MFA in Creative Writing program, the do-or-die dreamer is currently at work on a collection of essays on race, class, identity, and her beloved Bed-Stuy.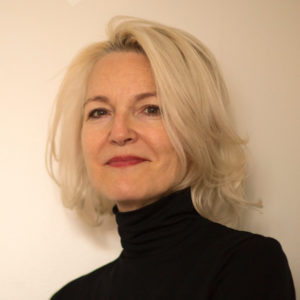 Alexis Quinlan is a writer and adjunct English teacher at Fordham University in New York. Her most recent chapbook, an admission, as a warning against the value of our conclusions (Exit Strata/The Operating System 2013) comprises a series of interventions on and responses to Freud's essay, "Mourning and Melancholia," and she is now developing it into a larger project. More poems have appeared in The Paris Review, Drunken Boat, Rhino, Tinderbox, Juked, and Madison Review.
Why There Are Words – NYC is a program of WTAW Press, an independent publisher of award-winning books. The Bowery Poetry Club is located at 308 Bowery just north of Houston. Phone: (212) 614-0505. For more information contact Michael Collins, coordinator and emcee.