Join Why There Are Words – Portland (WTAW-PDX) for "Exile and Return" May 19, from 4 to 6 pm at the Portland Northwest Hostel Cafe, our fabulous new venue. We'll have an amazing afternoon with the following amazing featured authors.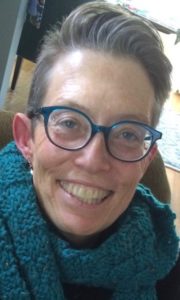 Kate Gray's passion stems from teaching, coaching writers, and volunteering as a writing facilitator with women inmates. She is the author of two poetry chapbooks, one full-length collection, Another Sunset We Survive, which was a finalist for the Oregon Book Award, and a newly-released collection, For Every Girl: New & Selected Poems published by Widow & Orphan House. Her first novel, Carry the Sky stares at bullying without blinking. Now she is writing through Sylvia Plath in a novel-in-progress, narrating what led to The Bell Jar and her suicide attempt. She and her partner live in a purple house in Portland, Oregon, with their impetuous dog.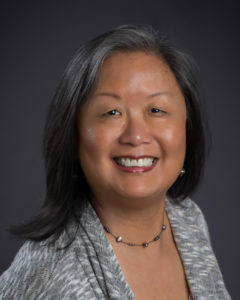 Loreen Lilyn Lee was born in Honolulu, T. H., Territory of Hawaii, or pre-statehood Hawai'i. Her debut book The Lava Never Sleeps: A Honolulu Memoir was selected the Willow Books Literature Award 2018 Grand Prize Winner, Prose. She is fascinated by topics of personal and cultural identity and how we are shaped into becoming who we are. Her writing often reflects her three cultures: Chinese (ethnicity), American (nationality), and Hawaiian (nativity). She has received fellowships for a Hedgebrook residency and the yearlong Jack Straw Writers Program. Her work has been published in The Jack Straw Writers Anthology, Burningword Literary Journal, and Raven Chronicles' Last Call. Public readings in numerous venues in Seattle and Portland include being selected for the Seattle performance of "Listen To Your Mother," which was produced in 41 cities in 2016. She has lived in Seattle for over 30 years and currently tutors English and writing at North Seattle College.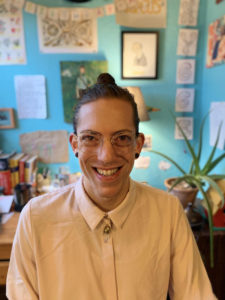 Marcus Lund lives in Portland, OR, and has an MFA from Mills College. His work has appeared in McSweeney's Quarterly Concern, Paper Darts, 580 Split, 34th Parallel, and APT Magazine, among many others. In 2016, Quiet Lightning Books published The Sacred Text of Rosa Who is Great. He is the recipient of a 2019 Oregon Literary Arts fellowship and is currently seeking representation for a completed novel.
Thea Prieto's writing has appeared in print or online at Poets & Writers, Longreads, Entropy, Yalobusha Review, The Masters Review, and Shirley Magazine, among other journals. She has edited for Counterpoint Press, Berkeley Fiction Review, Portland Review, Propeller Magazine, and The Gravity of the Thing, and she is a recipient of the Laurels Award Fellowship. She teaches creative writing at Portland State University.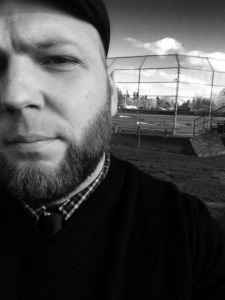 Matthew Robinson is the author of the novel The Horse Latitudes and co-author of The Jesus He Deserved. He holds an MFA from Portland State University and is the recipient of an Oregon Literary Fellowship for fiction. His writing has appeared in Propeller Magazine, Shirley Magazine, O-Dark Thirty, Nailed Magazine, Gobshite Quarterly, Split Lip Magazine, Clackamas Literary Review, and elsewhere. Matthew is founding editor of the online literary journal The Gravity of the Thing. He lives, writes, and teaches in Portland, Oregon.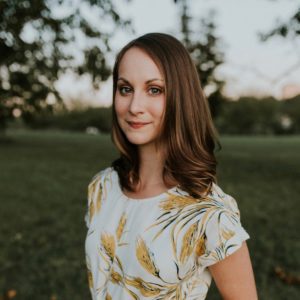 Erica Trabold is the author of Five Plots, selected by John D'Agata as the inaugural winner of the Deborah Tall Lyric Essay Book Prize. Her essays appear in The Rumpus, Passages North, The Collagist, Seneca Review, and elsewhere. A graduate of Oregon State University and the University of Nebraska at Omaha, Erica writes and teaches in Portland, Oregon.
Founded in 2010 by Peg Alford Pursell, Why There Are Words (WTAW) is an award-winning literary reading series that was founded in the San Francisco Bay Area and has of 2016 expanded to : New York City, Los Angeles, Pittsburgh, Portland, Austin, New Orleans, and Asheville. In 2016, Peg Alford Pursell launched WTAW Press, a 501(c)(3) non-profit independent publisher of exceptional literary books, springboarding off the tradition of excellence of the reading series, and the reading series is now a program of the nonprofit. For more information, see the WTAW Press website and sign up for the newsletter.