Join Why There Are Words – Portland (WTAW-PDX) for "Truth and Reconciliation" August 18, from 4 to 6 pm at the Corkscrew Wine Bar. We'll have an amazing afternoon with the following featured authors.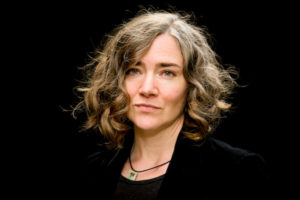 Chelsea Biondolillo is the author of The Skinned Bird, and two prose chapbooks, Ologies and #Lovesong. Her work has been collected in Best American Science and Nature Writing 2016, Waveform: Twenty-first Century Essays by Women, and How We Speak To One Another: An Essay Daily Reader, among others. She is a current Oregon Literary Arts fellow and a former Olive B. O'Connor fellow at Colgate University, and her work has been supported by the Arizona Commission on the Arts, Wyoming Arts Council and the Consortium for Science and Policy Outcomes/NSF. She has a BFA in photography from Pacific NW College of Art and an MFA in creative writing/environmental studies from the University of Wyoming. She lives and works outside of Portland, Oregon.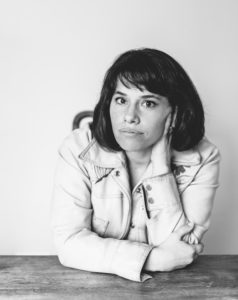 Award-winning journalist Rebecca Clarren has been writing about the rural West for nearly twenty years. Her journalism, for which she has won the Hillman Prize, an Alicia Patterson Foundation Fellowship, and nine grants from the Fund for Investigative Journalism, has appeared in such publications as MotherJones, High Country News, The Nation, and Salon.com. Her first novel, Kickdown (Sky Horse Press, 2018), was shortlisted for the PEN/Bellwether Prize. She lives in Portland with her husband and two young sons.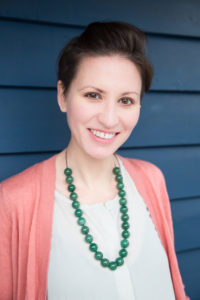 Melissa Duclos is the author of the novel Besotted, and her essays have appeared in The Washington Post, Salon, The Offing, and Bustle. She is the founder of "Magnify: Small Presses, Bigger," a monthly newsletter that celebrates small books, and co-founder of "Amplify: Women's Voices, Louder" a quarterly writing retreat that puts woman-identifying writers on the path to publication.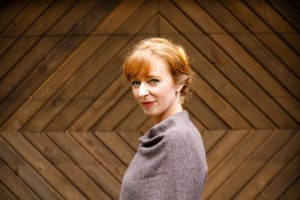 Apricot Irving is the recipient of a Literary Arts Creative Nonfiction Fellowship and a Rona Jaffe Foundation Writers' Award. Her writing has appeared in Granta, On Being, Topic Magazine, Oregon Humanities, as well as in the anthologies Best Women's Travel Writing and Best American Science & Nature Writing. Raised a missionary's daughter in the north of Haiti, Irving reported from Haiti on post-earthquake rebuilding efforts for the radio program This American Life. Her book about the tangled history of missions and colonization in Haiti, The Gospel of Trees, won the 2019 Sarah Winnemucca Prize for Creative Nonfiction.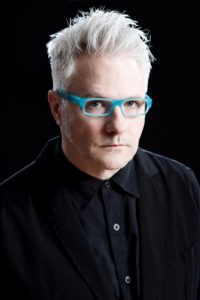 Michael Jarmer is a fiction writer and a poet with an MFA from the Warren Wilson Program for Writers. He is the drummer, singer, and lyricist for the band Here Comes Everybody and he teaches high school English in Milwaukie, Oregon. His novel Monster Talk was published in 2012. He's currently working on an ekphrastic novella and a collection of micro essays about teaching.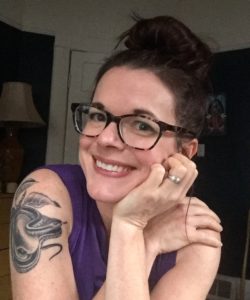 Sara Quinn Rivara is the author of Animal Bride (Tinderbox Editions, 2019) and Lake Effect (Aldrich Press). Her poetry and essays have appeared or are forthcoming in West Branch, Dunes Review, Pithead Chapel, Crab Creek Review, 32 Poems Magazine, Blackbird, and numerous other places. She is currently Dean of the Humanities and Social Science divisions at Mt. Hood Community College, in Gresham, Oregon. Rivara is also a classically trained singer, and performs with a variety of choral groups around the Pacific Northwest. She holds a BA in English and Music From Kalamazoo College, and an MFA from the Program for Writers at Warren Wilson College.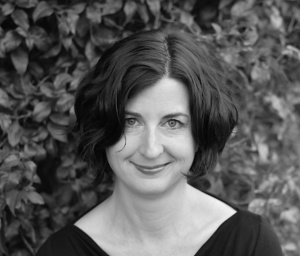 Genanne Walsh is the author of Twister, awarded the Big Moose Prize for the Novel from Black Lawrence Press. Twister was shortlisted for the Brighthorse Prize, the Housatonic Book Award in Fiction, and the Sarton Women's Book Award. She lives in San Francisco with her wife and dogs.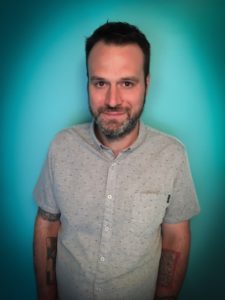 John Sibley Williams is the author of As One Fire Consumes Another (Orison Poetry Prize, 2019), Skin Memory (Backwaters Prize, University of Nebraska Press, 2019), Disinheritance, and Controlled Hallucinations. A nineteen-time Pushcart nominee, he is the winner of numerous awards, including the Wabash Prize for Poetry, Philip Booth Award, American Literary Review Poetry Contest, Phyllis Smart-Young Prize, Nancy D. Hargrove Editors' Prize, Confrontation Poetry Prize, and Laux/Millar Prize. He serves as editor of The Inflectionist Review and works as a literary agent. Previous publishing credits include: The Yale Review, Midwest Quarterly, Southern Review, Sycamore Review, Prairie Schooner, The Massachusetts Review, Poet Lore, Saranac Review, Atlanta Review, TriQuarterly, Columbia Poetry Review, Mid-American Review, Poetry Northwest, Third Coast, and various anthologies. He lives in Portland, Oregon.
Founded in 2010 by Peg Alford Pursell, Why There Are Words (WTAW) is an award-winning literary reading series that was established in the San Francisco Bay Area and expanded to New York City, Los Angeles, Pittsburgh, Portland, Austin, New Orleans, and Asheville. In 2016, Peg Alford Pursell launched WTAW Press, a 501(c)(3) non-profit independent publisher of exceptional literary books, and the reading series is now a program of the nonprofit. For more information, see the WTAW Press website and sign up for the newsletter.