Join Why There Are Words – Sausalito on November 9, 2017, at Studio 333 in Sausalito (333 Caledonia Street) for readings on the theme of "Adventures" with the following acclaimed authors. Doors open at 7; readings begin at 7:15. $10 at the door. Cash bar.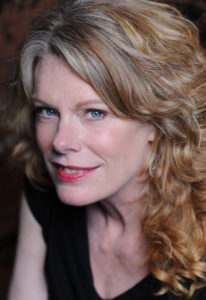 Erin Byrne is the author of Wings: Gifts of Art, Life, and Travel in France, winner of the Paris Book Festival Award, editor of Vignettes & Postcards from Paris and Vignettes & Postcards from Morocco, and writer of The Storykeeper film. Her travel essays, poetry, fiction, and screenplays have won numerous awards, including three Grand Prize Solas Awards for Travel Story of the Year, the Reader's Favorite Award, Foreword Reviews Book of the Year Finalist, and an Accolade Award for film. She is occasional guest instructor at Shakespeare and Company Bookstore in Paris and teaches on Deep Travel trips. Her screenplay, Siesta, is in pre-production in Spain, and she is working on a novel set in the Paris Ritz during the occupation, Illuminations.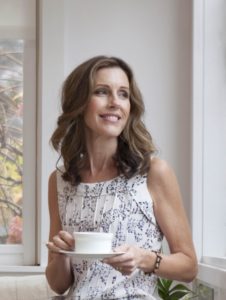 Marcia DeSanctis is the New York Times bestselling author of 100 Places in France Every Woman Should Go (Travelers' Tales, 2014). She is a former television news producer who has worked for Barbara Walters, ABC, CBS, and NBC News. Her work has appeared in Vogue, Marie Claire, Town & Country, O the Oprah Magazine, National Geographic Traveler, More, Tin House, and The New York Times, and other publications. She is the recipient of four Lowell Thomas Awards for excellence in travel journalism, including one for Travel Journalist of the Year for her essays from Rwanda, Haiti, France, and Russia.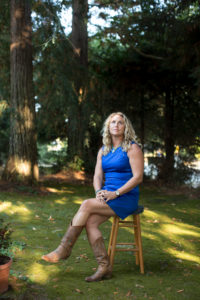 Iris Jamahl Dunkle is the 2016-2017 Poet Laureate of Sonoma County, CA. Her debut poetry collection, Gold Passage, was selected by Ross Gay to win the 2012 Trio Award and was published by Trio House Press in 2013. Her second collection, There's a Ghost in this Machine of Air, was published in 2015. Her chapbooks Inheritance and The Flying Trolley were published by Finishing Line Press in 2010 and 2013. Her poetry, essays, and creative non-fiction have been published widely in numerous publications including Fence, Calyx, Catamaran, Poet's Market 2013, JMWW, and Chicago Quarterly Review. She is currently writing a new biography of Jack London's wife, Charmian Kittredge London. Dunkle teaches writing and literature at Napa Valley College and is on the staff of the Napa Valley Writers conference.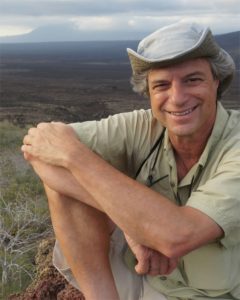 Jeff Greenwald is the author of six books, including The Size of the World (for which he created the first internet travel blog), Scratching the Surface and Snake Lake, a memoir set in Nepal during the 1990 democracy revolution. The 25th anniversary edition of his Shopping for Buddhas was released in 2014. He also serves as Executive Director of EthicalTraveler.org, a global alliance of travelers dedicated to human rights and environmental protection.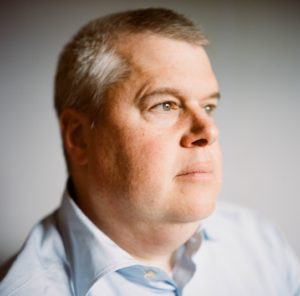 Daniel Handler is the author of the novels The Basic Eight, Watch Your Mouth, Adverbs, Why We Broke Up, We Are Pirates and All The Dirty Parts. As Lemony Snicket, he is the author of far too many books for children, including All The Wrong Questions and A Series of Unfortunate Events, which has been adapted for film and television. He lives in San Francisco with the illustrator Lisa Brown, to whom he is married, and their kid.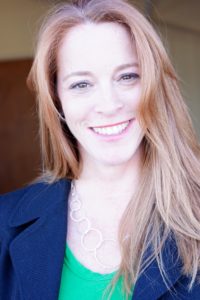 Kimberley Lovato is a freelance writer and Francophile with articles and essays published in magazines, newspapers, websites, and anthologies, including National Geographic Traveler, Virtuoso Life, American Way, the San Francisco Chronicle, BBC.com, travelandleisure.com, The Best Women's Travel Writing, Vignettes and Postcards from Morocco, and many more. She is the author of Walnut Wine & Truffle Groves, the Society of American Travel Writers' Gold Medal book in 2012, and her latest edible read is called Unique Eats & Eateries: San Francisco (Reedy Press, 2017).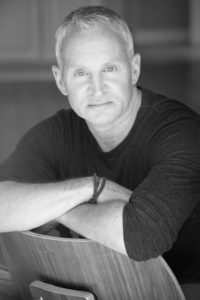 David Rocklin is the author of The Night Language (Rare Bird Books, November 2017) and The Luminist (US/Hawthorne; Italy/Neri Pozza; Israel/Kinneret), and is the founder/curator of Roar Shack, a monthly reading series in Los Angeles. He was born and raised in Chicago and now lives in LA with his wife, daughters, and a 150 lb. Great Dane who seriously needs to stay on his own bed. He's currently at work on his next novel, The Electric Love Song of Fleischl Berger.
Why There Are Words is an award-winning reading series founded in Sausalito by Peg Alford Pursell. Over its seven years of presenting quality author readings, the series draws a full house of Bay Area residents every second Thursday to Studio 333, located at 333 Caledonia Street in Sausalito, and as of 2017, has expanded to become a national neighborhood of readings in five major locations across the nation, with more planned in 2018. WTAW Press, a 501(c)3 non-profit, is the new publishing arm of Why There Are Words.