Please plan to join Why There Are Words – NYC on Sunday, December 3, at 6 pm at the Bowery Poetry Club for the last reading of 2017, which will feature the work of Jayne Benjulian, Sharon Dolin, Claudine Nash, Emily Skillings, Monica Wendel, and Aida Zilelian. Hosted by Michael Collins. Doors open at 5:45 pm; readings begin at 6:00 sharp. $10.00 at the door or $8 in advance. You can purchase discounted advance tickets here.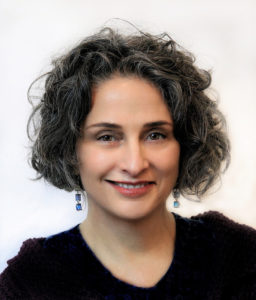 Jayne Benjulian is the author of Five Sextillion Atoms (Saddle Road Press, 2016). Her poems and essays have appeared in Agni, Barrow Street, The Cortland Review, Nimrod, HowlRound, Women's Review of Books, Mudlark, and Poetry Daily. She was an Ossabaw Island Project Fellow; a teaching fellow at Emory University; a lecturer in the Graduate Program in Theater at San Francisco State University; and a Fulbright Teaching Fellow in Lyon, France. She served as chief speechwriter at Apple and director of new play development at Magic Theatre. Jayne holds an MFA from the Warren Wilson Program for Writers. She lives in the Berkshire Hills of Massachusetts, where she teaches the writing and performance of poetry and monologue.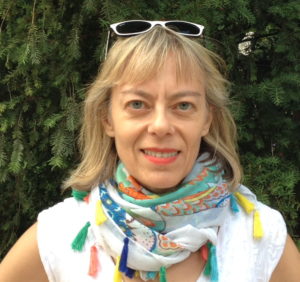 Sharon Dolin is the author of six poetry collections, including Manual for Living (2016) and Whirlwind (2012), both from the University of Pittsburgh Press. Her ekphrastic collection Serious Pink was reissued by Marsh Hawk Press in 2015. The recipient of a 2016 PEN/Heim Translation Fund grant, she teaches at Poets House in New York City and directs and teaches in Writing About Art in Barcelona each June.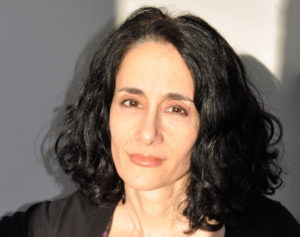 Claudine Nash is an award-winning poet whose collections include her full length books The Wild Essential (Kelsay Books, 2017) and Parts per Trillion (Aldrich Press, 2016) as well as her chapbook The Problem with Loving Ghosts (Finishing Line Press, 2014). She also co-edited the book In So Many Words: A Collection of Interviews and Poetry from Today's Poets (Madness Muse Press, 2016). Internationally published, her poetry has appeared in a wide range of publications including Asimov's Science Fiction, BlazeVOX, Cloudbank, Haight Ashbury Literary Journal, and Dime Show Review. She is also a practicing psychologist.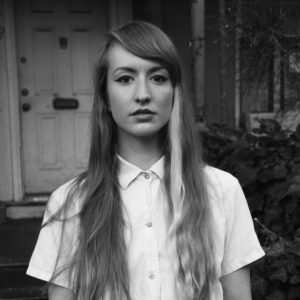 Emily Skillings is the author of the poetry collection Fort Not (The Song Cave, 2017) as well as two chapbooks, Backchannel (Poor Claudia) and Linnaeus: The 26 Sexual Practices of Plants (No, Dear / Small Anchor Press). Recent poems can be found or are forthcoming in Poetry, Harper's, Boston Review, Brooklyn Rail, BOMB, Hyperallergic, LitHub, and jubilat. She is a member of the Belladonna* Collaborative, a feminist poetry collective, small press, and event series. She received her MFA from Columbia University, where she was a Creative Writing Teaching Fellow in 2017.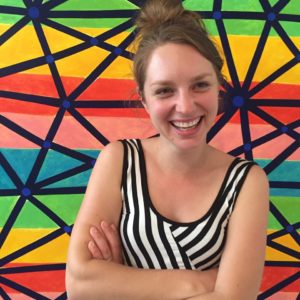 Monica Wendel's first book, No Apocalypse, was selected by Bob Hicok as the winner of the Georgetown Review Press Poetry Manuscript Contest. She is also the author of three chapbooks, most recently English Kills, which won the Autumn House Press Coal Hill Review Chapbook Contest. She holds an MFA from New York University, where she was awarded Goldwater and Starworks teaching fellowships, and is an assistant professor of composition and creative writing at St. Thomas Aquinas College.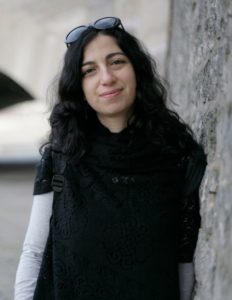 Aida Zilelian is a New York writer and English teacher. Her debut novel The Legacy of Lost Things was released in March 2015 (Bleeding Heart Publications) and was the recipient of the 2014 Tololyan Literary Award. Her work has been published in several anthologies and over twenty-five literary journals including Per Contra, Red Fez, Wilderness House Literary Review, Theurgy, and others. She is the curator of Boundless Tales, a reading series in Queens, NY and recently completed her third novel.
Why There Are Words – NYC is a newish branch of the award-winning Bay Area reading series and is affiliated with the independent press, WTAW Press. The Bowery Poetry Club is located at 308 Bowery just north of Houston. Phone: (212) 614-0505. For more information contact Michael Collins.