Join Why There Are Words in Sausalito for its last event of 2017 on December 14 at Studio 333 (333 Caledonia St.) when the following acclaimed authors will read from their works on the theme of "Identity." Doors open at 7pm; readings begin at 7:15. Cash bar. Peg Alford Pursell will emcee.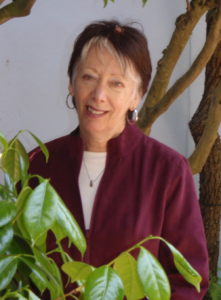 Susan Kolodny's poems appear in New England Review, Beloit Poetry Journal, Bellingham Review, and in other journals and several anthologies. Her first collection, After the Firestorm, was published in 2011 by Mayapple Press. Her second, Preserve, is just out from Finishing Line Press. A psychoanalyst, she is the author of The Captive Muse: On Creativity and Its Inhibition (PsychoSocial Press, 2000). She serves on the faculty of the San Francisco Center for Psychoanalysis and practices in Oakland.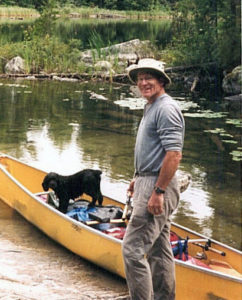 Kirk Landers launched his professional writing career in the Army, writing profiles of his fellow Basic Trainees for the post newspaper in return for getting out of KP and guard duty. After military service, he became a staff writer and editor for special interest consumer magazines, a staff writer for Time-Life Books, co-author of the commissioned biography of self-help writer Napoleon Hill, and chief editor for several trade magazines. He published his first novel in 2012 under a pen name. Since 2014, he has focused on writing and publishing Alone on the Shield, the story of two Vietnam era lovers who broke up over the war, meeting on a wilderness island forty years later. Landers is a Vietnam veteran and an avid wilderness paddler who has paddled and fished Ontario's Canadian Shield wilds since the early 1990s, usually with his wife, occasionally alone.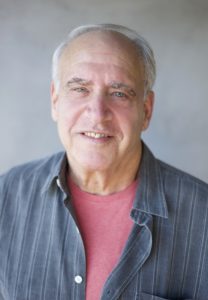 Richard Michael Levine was a magazine writer and editor for many years, publishing feature articles and columns in Harper's, Esquire, The New York Times Magazine, Rolling Stone, Playboy, and many others. He has taught at the UC Berkeley Graduate School of Journalism and is the author of a bestselling non-fiction book, Bad Blood: A Family Murder in Marin County, published by Random House and New American Library. His poems have appeared widely in literary magazines and have been collected in Catch and Other Poems. His first short story collection, The Man Who Gave Away His Organs: Tales of Love and Obsession at Midlife, was published by Capra Press in 2015. He lives in Oakland, California, with his wife, writer Lucille Lang Day.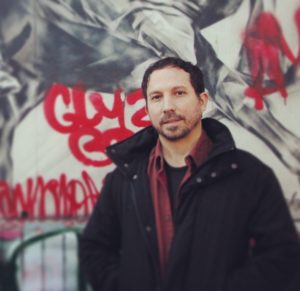 Calder G. Lorenz is the author of One Way Down (Or Another), his debut novel from Civil Coping Mechanisms (February, 2017). His shorter fiction has been published in sPARKLE & bLINK 2.4, Switchback, Curly Red Stories, FictionDaily, Two Dollar Radio's Noise, Literary Orphans, Crack the Spine, Black Heart Magazine, Litro Magazine, The Forge Literary, The Birds Piled Loosely, New Pop Lit, Devil's Lake, and gravel. He has an MFA from the University of San Francisco and works in San Francisco's Tenderloin District.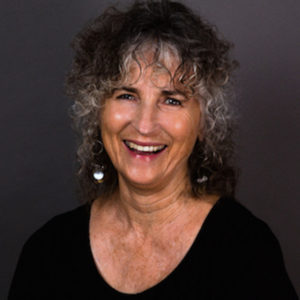 A Canadian by birth, a high school dropout, and a mother at 17, in her early years, Lily Iona MacKenzie has published reviews, interviews, short fiction, poetry, travel pieces, essays, and memoir in over 150 American and Canadian venues. She is the author of the novel Fling! (Pen-L Publishing, 2015) and of the recently published novel Curva Peligrosa (Regal House Publishing, September 2017). Her poetry collection All This was published in 2011. She taught writing at the University of San Francisco for over 30 years and was vice-president of USF's part-time faculty union. When not writing, she paints and travels widely with her husband.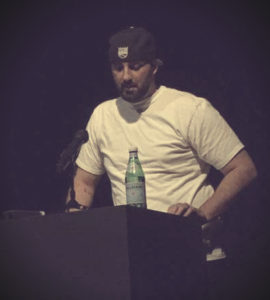 Tamer Said Mostafa is an-always proud Stockton, California native whose work has appeared in over twenty various journals and magazines such as Confrontation, Monday Night Lit, and Mobius: The Journal of Social Change, among others. As an Arab-American Muslim, he reflects on life through spirituality, an evolving commitment to social justice, and the music of Bone Thugs-n-Harmony.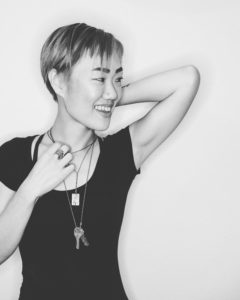 Christine No is an Oakland based poet, essayist and producer. She is a Sundance alum, VONA fellow, Pushcart Prize and Best of the Net 2017 nominee. You can find her work in: The Rumpus, sPARKLE+bLINK, Columbia Journal, Story Online, Apogee, Atlas and Alice, and various anthologies. Christine's got two chapbooks, one website and a pit bull named Brandy.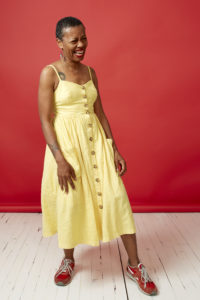 Anastacia-Renee is a queer writer of color, performance artist, creative writing workshop facilitator, and activist. She is the current Civic Poet of Seattle and former 2015-2017 Poet-in-Residence at Richard Hugo House. She has received writing fellowships from Cave Canem, Hedgebrook, VONA, Artist Trust, and Jack Straw, as well as a writing residency from Ragdale. Her theatrical mixed-media project, 9 Ounces: A One Woman Show, is a multivalent play unapologetically downward dogging its way through class, race, culture, oppression, depression, survival, and epiphany. She is the author of five books: Forget It (Black Radish Books), (v.), (Gramma Press) 26, (Dancing Girl Press), Kiss Me Doll Face (Gramma Press), and Answer(Me) (Winged City Chapbooks, Argus Press) Her poetry, prose, fiction, and nonfiction has appeared in: Revise the Psalm, Work Celebrating the Writing of Gwendolyn Brooks, Split this Rock, Painted Bride Quarterly, Crab Creek Review, Seattle Review, Bone Bouquet, Duende, Synaethesia, Banqueted, Torch, and many more.
Why There Are Words is an award-winning national reading series founded in Sausalito in 2010 by Peg Alford Pursell, now expanded to five additional major cities in the U.S. with more planned in the near future. The series draws a full house of Bay Area residents every second Thursday to Studio 333, located at 333 Caledonia Street, Sausalito, CA 94965. The series is part of the 501(c)3 non-profit WTAW Press.