There's no better place to begin and end your Thursday evening than with Why There Are Words on June 13, 2019, at Studio 333 in Sausalito. Join us for an unforgettable night of readings as six spectacular authors read on the theme of "Origins and Destinations."ren't the strangest experiences often the most relatable—the most memorable? Doors open at 7pm; readings begin at 7:15. $10 entry fee at the door. Cash bar.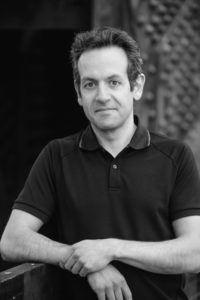 Mohamed Asem is the author of the memoir Stranger in the Pen (Perfect Day Publishing, October 2018). His work has appeared in Eunoia Review, the anthology What Lies Beneath, and elsewhere. He has an MFA in creative writing from Kingston University, London. Born in California, raised in Kuwait and Paris, he currently lives in Portland, Oregon.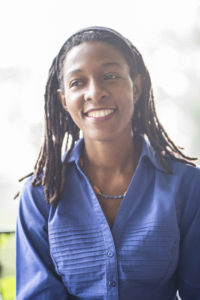 Mildred K. Barya has authored three poetry books: Give Me Room to Move My Feet(Amalion Publishing, 2009), The Price of Memory After the Tsunami(Mallory International, 2006), and Men Love Chocolates But They Don't Say(Femrite Publications, 1996). She has also published prose, poems and hybrids in Tin House, Poets.org, Asymptote, Prairie Schooner, Per Contra, and Northeast Reviewand Poetry Quarterly. She has given readings and lectures in parts of China, Africa, Europe, and the US. She received her PhD in English from the University of Denver, MFA in creative writing from Syracuse University, and BA in Literature from Makerere University, Uganda. Currently she teaches creative writing and literature at the University of North Carolina-Asheville. She is a board member of the African Writers Trust.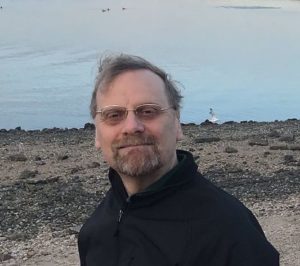 Patrick Martin is the author of the poetry collection Fossils Awake (Little Whale Press, November 2018). The father of two daughters has had work published in Poetry, The Paris Review, and numerous other literary magazines. He was born on Long Island, New York and has lived most of his life in and around New York City. He divides his time between poetry and information technology.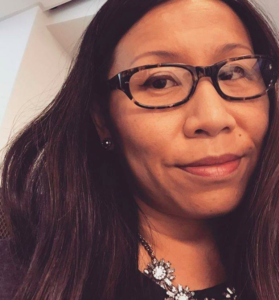 Grace Loh Prasad's essays have appeared or are forthcoming in Longreads, Catapult, Jellyfish Review, Ninth Letter, Blood Orange Review, Memoir Mixtapes, The Manifest-Station, Cha: An Asian Literary Journal, and The Rumpus. She is currently finishing her memoir, The Translator's Daughter. She is a contributor to the anthology Six Words Fresh Off the Boat: Stories of Immigration, Identity and Coming to America (Kingswell, 2017). Grace is a member of The Writers' Grotto and frequently curates and participates in Bay Area literary readings with Seventeen Syllables, an Asian American writers collective. She received her MFA in Creative Writing from Mills College, and is an alumna of the VONA workshop for writers of color along with residencies at Hedgebrook and the Ragdale Foundation. She was born in Taiwan and raised in New Jersey and Hong Kong before settling in the San Francisco Bay Area.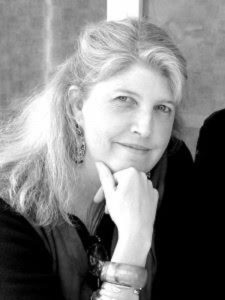 Sharon H. Smith, founder and Editor of Birdland Journal, is a writer/poet and author of the chapbook Held: A Father Lost and Found (Red Bird Chapbooks, 2018). Her work has been published in From the Depths, Lake: A Collections of Voices, Juddhill.com, gravelmag.com, Tell Us A Story Blog, Eunoia Review, Adanna Literary Journal, Dime Show Review, Glassworks Magazine, and she has written essays for KQED Perspectives. She is a member of Laguna Writers of San Francisco, and has enjoyed writing with The Writing Salon's Round Robin. Along with cooking, traveling, drawing, she has produced Birdland Writing Retreats and Workshops in West Sonoma County where she lives with her husband and frequent collaborator, David Wakely.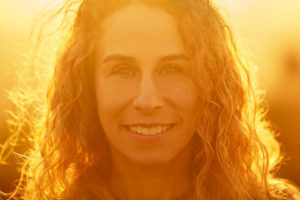 Marci Vogel is a California-born writer, translator, and educator. She is the author of Death and Other Holidays (Melville House, 2018), selected by Jim Shepard for the inaugural Miami Book Fair/de Groot Prize for the Novella. French publication is forthcoming by éditions do. Her debut poetry collection, At the Border of Wilshire & Nobody (Howling Bird Press, 2015), was awarded the inaugural Howling Bird Press Poetry Prize. A first generation college student, she holds a PhD in creative writing and literature from USC, where she currently teaches across genres.
Why There Are Words (#WTAW) is an award-winning national reading series founded in Sausalito in 2010 by Peg Alford Pursell, now expanded to seven additional major cities in the U.S. The series draws a full house of Bay Area residents every second Thursday to Studio 333, located at 333 Caledonia Street, Sausalito, CA 94965. The series is a program of the 501(c)(3) non-profit WTAW Press, a publisher of exceptional literary books.