This night the search is more important than the destination: Join Why There Are Words on April 12th, 2018, at Studio 333 in Sausalito when the following six acclaimed authors read on the theme of "Search." Doors open at 7pm; readings begin at 7:15. $10 entry fee at the door. Cash bar.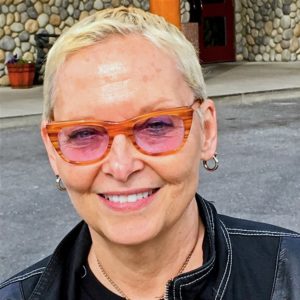 Jan Beatty's fifth book, Jackknife: New and Collected Poems, was published in 2017 by the University of Pittsburgh Press. Her previous book, The Switching/Yard (University of Pittsburgh Press, 2013), was named by Library Journal as one of … 30 New Books That Will Help You Rediscover Poetry, and The Huffington Post named her as one of ten women writers for "required reading." Her other books include Red Sugar, Boneshaker, and Mad River (winner of the Agnes Lynch Starrett Prize), published by University of Pittsburgh Press. She directs the creative writing program at Carlow University, where she runs the Madwomen in the Attic writing workshops and teaches in the MFA program.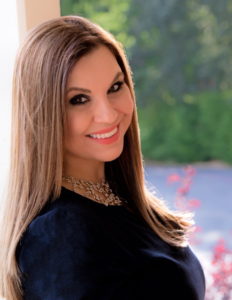 Jasmin Darznik is the author of the New York Times bestseller The Good Daughter: A Memoir of My Mother's Hidden Life. Her brand new debut novel Song of a Captive Bird (Ballantine Books, 2018) is a fictional account of Iran's trailblazing woman poet, Forugh Farrokhzad. She was born in Tehran, Iran, and came to America when she was five years old. She holds an MFA in fiction from Bennington College and a Ph.D. in English from Princeton University and is now a professor of English and creative writing at California College of the Arts.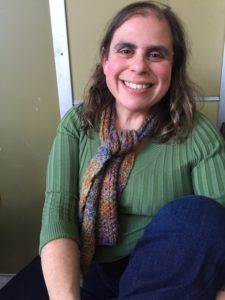 Allison Landa is a Berkeley-based writer of fiction and memoir whose work has been featured in The Guardian US, The Washington Post, The Huffington Post, The Rumpus, and Salon Magazine, among other venues. A MacDowell Colony Fellow, she has held artist residencies at Playa Summer Lake, Kimmel Harding Nelson Center for the Arts, and The Julia and David White Artists' Colony. She earned her MFA in fiction writing from St. Mary's College of California and is represented by Miriam Altshuler of DeFiore & Co.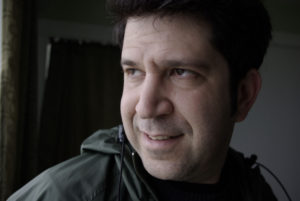 Scott Nadelson's latest book is the story collection, The Fourth Corner of the World (Engine Books, February 2018). He is the author of three story collections, a memoir, and the novel Between You and Me (Engine Books, 2015). His work has appeared in Ploughshares, AGNI, Harvard Review, New England Review, The Southern Review, Crazyhorse, and Glimmer Train, and has been listed as notable in both Best American Short Stories and Best American Essays. Winner of the Reform Judaism Fiction Prize, the Great Lakes Colleges Association New Writers Award, and an Oregon Book Award, he teaches at Willamette University and in the Rainier Writing Workshop MFA Program at Pacific Lutheran University.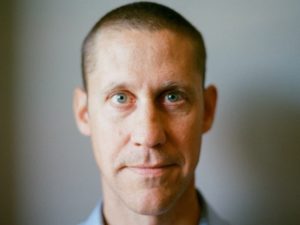 David Rutschman is the author of the story collection Into Terrible Light (Forklift Books, 2017.) His work has appeared in Alaska Quarterly Review; Forklift, Ohio; Kenyon Review Online; The Massachusetts Review; The Sun; Waxwing; Witness, and many other journals. A Soto Zen priest and hospice grief counselor, he lives in California with his wife and two young children.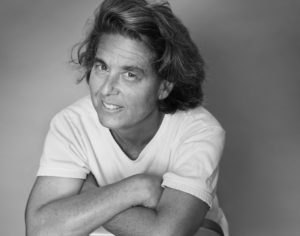 Hilary Zaid, a 2017 Tennessee Williams Scholar at the Sewanee Writers' Conference, is also an alumna of the Squaw Valley Community of Writers and the Tin House Writers' Workshop. Her short fiction has appeared in print and online venues including Lilith Magazine, The Southwest Review, The Utne Reader, CALYX, The Santa Monica Review, and The Tahoma Literary Review, and has been twice nominated for the Pushcart Prize. Her brand new book Paper is White was just published by Bywater Books (February 2018). An alumna of Harvard and Radcliffe, she holds a Ph.D. in English from the University of California, Berkeley, and works as a freelance editor.
Why There Are Words (WTAW) is an award-winning national reading series founded in Sausalito in 2010 by Peg Alford Pursell, now expanded to six additional major cities in the U.S. with more planned in the future. The series draws a full house of Bay Area residents every second Thursday to Studio 333. The series is a program of the 501(c)3 non-profit WTAW Press.