Join Why There Are Words (WTAW) on June 8th, 2017, at Studio 333 in Sausalito as seven acclaimed authors explore the theme Arrivals. Doors open at 7pm; readings begin at 7:15. Entry fee is $10 at the door, though donations to WTAW, a 501(c)3 nonprofit, are always welcome.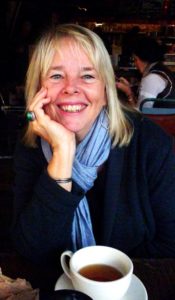 Elaine Fletcher Chapman (formerly Elaine Walters McFerron) is the author of the volume of poems, Hunger for Salt, published by Saint Julian Press in May 2017. She holds an MFA from The Bennington Writing Seminars, Bennington College, where she has worked on the staff since 1999. She founded The Writer's Studio where she teaches poetry and nonfiction, provides editing services, and organizes Poetry Readings and Crossing Over Reading Retreats on the Eastern Shore of Virginia. Her poems have been published in The Tishman Review, The EcoTheo Review, The Cortland Review, Connotation, The Sun, Calyx, Poet Lore, 5AM, Salamander, and others. She was guest blogger on The Best American Poetry Blog. Green River Press published her letterpress chapbook, Double Solitude. For the last 38 years she has worked as a therapist in private practice and also teaches iRest Yoga Nidra Meditation. She lives mostly on the west side of the Chesapeake Bay in Newport News, Virginia.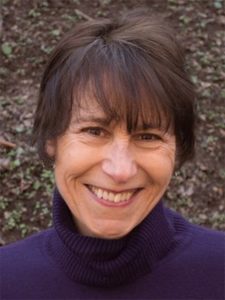 Barbara Edelman's first full-length poetry collection, Dream of the Gone-From City, came out from Carnegie Mellon University Press in February of 2017. Her poems and short prose have appeared in journals including Raleigh Review, Askew, Prairie Schooner, and Cimarron Review, and in several anthologies. The author of two poetry chapbooks, Edelman has received an individual artist grant in poetry from the Pennsylvania Council on the Arts as well as residency fellowships to Hambidge, Virginia Center for the Creative Arts, and Vermont Studio Center. She teaches writing and literature at the University of Pittsburgh, where she coordinates the Writers' Cafe.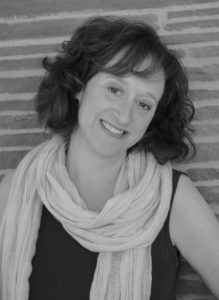 Rachel Hall is the author of Heirlooms (BkMk Press, 2015), selected by Marge Piercy for the G.S. Sharat Chandra book prize. Her stories and essays have appeared in a number of journals and anthologies, including Bellingham Review, Crab Orchard Review, Fifth Wednesday, Gettysburg Review, Natural Bridge, and Water~Stone. She has received awards and honors from publications such as Lilith, Glimmer Train, and New Letters, and from the Bread Loaf Writers' Conference, Saltonstall Foundation for the Arts, Ragdale, and the Ox-Bow School of the Arts. She teaches creative writing and literature at the State University of New York at Geneseo, where she holds two Chancellor's Awards for Excellence—one in teaching and one for her creative work.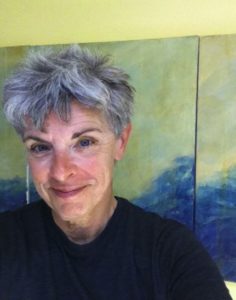 Toni Mirosevich is the author of six collections of poetry and prose, including her most recent The Takeaway Bin (Spuyten Duyvil, 2010), a book of nonfiction stories, Pink Harvest (Mid-List Press, 2007), winner of the First Series in Creative Nonfiction Award and Lambda Literary Award finalist, and My Oblique Strategies (Thorngate, 2007), recipient of the Frank O'Hara Chapbook Award for LGBQT poets. Her multi-genre work has been anthologized in Best of the Bellevue Literary Review, Best American Travel Writing, AutoBioDiversity: True Stories from Zyzzyva, The Impossible Will Take A Little While: A Citizen's Guide to Hope in A Time of Fear, and elsewhere. Literary honors include fellowships with the MacDowell Colony, the Astraea Foundation Emerging Lesbian Writer in Fiction Award, and multiple Pushcart Prize nominations. She is a professor of Creative Writing at San Francisco State University.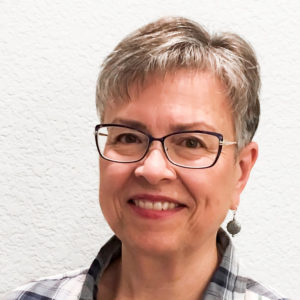 Lisa Rizzo is the author of Always a Blue House (Saddle Road Press, 2016) and the chapbook, In the Poem an Ocean (Big Table Publishing, 2011). Her work has appeared in a variety of journals and anthologies such as Calyx Journal, Naugatuck River Review, and DoveTales "Nature" An International Journal of the Arts (Writing for Peace, May 2015). Two of her poems received 1st and 2nd prizes in the 2011 Maggi H. Meyer Poetry Prize competition. She blogs at Poet Teacher Seeks World. She manages to combine her love of words and poetry with her day job as an instructional coach, helping teachers improve their reading and writing instruction, after a twenty-three year career as a middle school English/Language Arts Teacher. Born in Texas, she grew up in Chicago and moved to the San Francisco Bay Area 36 years ago. Even though she has almost settled down, she still travels as often as she can.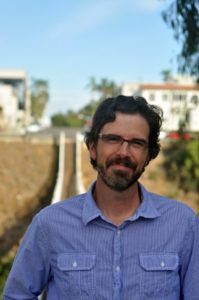 Andrew Roe is the author of The Miracle Girl (Algonquin Books, 2016), a Los Angeles Times Book Award finalist. His brand new short story collection, Where You Live, was published by Engine Books in May 2017. His fiction has been published in Tin House, One Story, The Sun, Glimmer Train, Slice, The Cincinnati Review, and other publications, as well as the anthologies 24 Bar Blues (Press 53) and Where Love Is Found (Washington Square Press). His nonfiction has been published in the New York Times, San Francisco Chronicle, Salon.com, Writer's Digest, and elsewhere. He lives in Oceanside, California, with his wife and three children.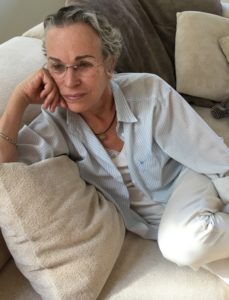 Renate Stendhal is the award-winning author of the photo biography Gertrude Stein: In Word and Pictures (Algonquin Books, 1994), and her latest, Kiss Me Again, Paris: a Memoir (IFSF, May 2017). After growing up in Berlin and Hamburg, she lived in Paris for almost two decades, pursuing ballet and underground theater, translating American women authors and writing cultural reviews for the German radio and press. Stendhal has published several books in Germany and in the United States, three of them co-authored with her life companion Kim Chernin. Her articles and essays have appeared internationally. She has a passion for country living with Kim, two dogs, and a small orchard, and she still loves to opine about opera and ballet, reviewing culture for diverse magazines.
Why There Are Words takes place every second Thursday of the month in Sausalito, when people come from all over the Bay Area to crowd the house. The brainchild of the author Peg Alford Pursell, (Show Her a Flower, A Bird, A Shadow, ELJ Editions 2017), this literary goodness celebrates seven years of presenting voices that need to be heard. Why There Are Words is, of 2017, a national neighborhood of readings, taking place in NYC, LA, Pittsburgh, Portland, and Austin. Its publishing arm is WTAW Press.
Save