Why There Are Words-Los Angeles is pleased to present A Summer Solstice Literary Offering on June 15, at 7pm. Join host and emcee, the acclaimed author Patrick O'Neil, at KaffeBaren, 1000 South Olive St. Los Angeles, CA 90015 (at Olympic Blvd.) for an unforgettable night with the following amazing authors.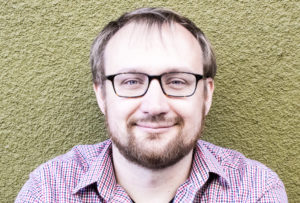 Seth Fischer's work has appeared in PANK, Guernica, Buzzfeed, Best Sex Writing, and other journals and anthologies. His essay work was also selected as notable in The Best American Essays, and he has attended residencies at Ucross, Lambda Literary, Jentel, Woodstock Byrdcliffe, and elsewhere. He was the first Sunday editor at The Rumpus, and he is also a professional developmental editor of novels and memoirs. He teaches at Antioch University Los Angeles and Writing Workshops Los Angeles. "Bow And Arrow" first appeared in The Rumpus.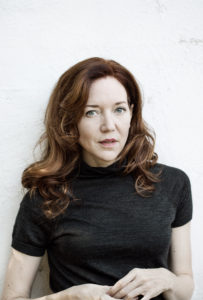 Meg Howrey is the author of three novels: Blind Sight, The Cranes Dance, and most recently, The Wanderers. Her non-fiction has appeared in Vogue and The Los Angeles Review of Books.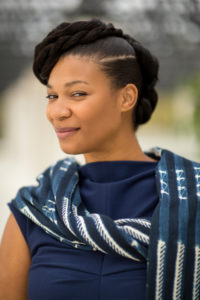 Ashaki M. Jackson is an alumna of Cave Canem (a poetry retreat and fellowship for Black poets) and VONA (a multi-genre retreat for writers of color). Her work has appeared or is forthcoming in Prairie Schooner, Pluck!, 7×7 LA, ​Obsidian​ and Faultline, among others. She serves on the VIDA: Women in Literary Arts board, mentors for the PEN USA Emerging Voices program,​ and is also co-founder of Women Who Submit, a community that supports women and nonbinary writers in submitting their literary works to top tier publications. Jackson is author of two chapter-length collections — Surveillance (Writ Large Press), which is a perpetual fundraiser for nonprofits working to eliminate police brutality, and Language Lesson (Miel), ​a manual on loss written in remembrance of her paternal grandmother. She earned her MFA (poetry) from Antioch University Los Angeles and her doctorate (social psychology) from Claremont Graduate University.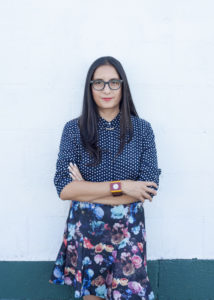 Lilliam Rivera is an award-winning writer and author of The Education of Margot Sanchez, a contemporary young adult novel from Simon & Schuster available now in bookstores everywhere. She is a 2016 Pushcart Prize winner and a 2015 Clarion alumni with a Leonard Pung Memorial Scholarship. She has been awarded fellowships from PEN Center USA, A Room Of Her Own Foundation, and received a grant from the Elizabeth George Foundation. Her short story "Death Defiant Bomba" received honorable mention in Bellevue Literary Review's 2014 Goldenberg Prize for Fiction, selected by author Nathan Englander. Rivera was also a finalist for AWP's 2014 WC&C Scholarship Competition. Her work has appeared in Tin House, Tahoma Literary Review, Los Angeles Times, Latina, USA Today, Cosmo for Latinas, Sundog Lit, Midnight Breakfast, Bellevue Literary Review, The Rumpus.net, and Los Angeles Review of Books.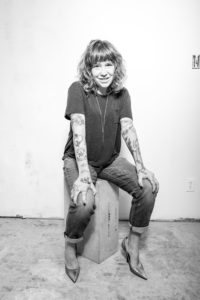 Michelle Tea is the author of the cult classic Valencia, the illustrated Rent Girl, the speculative memoir Black Wave, the brand new Modern Tarot, and other books.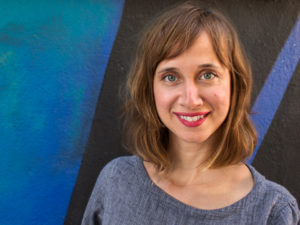 Margaret Wappler has written about the arts and pop culture for the Los Angeles Times, Rolling Stone, Elle, Cosmo, New York Times, and several other publications. Her debut novel, Neon Green, published by Unnamed Press in July 2016, has been praised as "witty and entertaining" by the Los Angeles Times and a depiction of "life in the nineties as it was actually lived " by Electric Literature. She lives in Los Angeles and can be heard weekly on the pop culture podcast, Pop Rocket.
Why There Are Words-Los Angeles debuted February 2017 and takes place bimonthly on third Thursdays.  Patrick O'Neil with Ashley Perez coordinate the series.