Why There Are Words – Austin presents Thresholds and Borders on June 21, 2017, at 7 pm at Malvern Books (613 W. 29th St., Austin, TX 78705). Hosted and emceed by Alison Moore  this night is sure to be one you won't forget, with the following authors and musicians.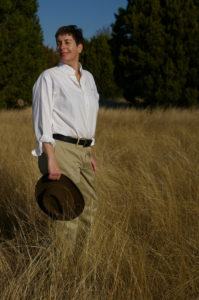 M. M. Adjarian is a critic, essayist, freelance writer and occasional poet. She earned a BA in comparative literature from the University of California and a PhD in the same field from the University of Michigan. She has published her creative work in such journals as the Baltimore Review, Verdad, South 85, Serving House Journal, The Missing Slate, The Mulberry Fork Review, Crack the Spine and Poetry Quarterly. Her other articles and reviews have appeared in Arts + Culture Texas, Bitch Magazine, Kirkus Reviews, Library Journal, and the Dallas Voice. Additionally, she has produced studies for a number of academic journals and compendiums, one book of literary criticism, Allegories of Desire: Body Nation and Empire in Modern Caribbean Literature by Women (Praeger, 2004), and maintains a commercial writing website at Words To Say It: Business Writing + MS Consulting. Adjarian also works as an educator. Her most current position is as a faculty member in the Humanities Division at St. Edwards University in Austin, Texas. An avid amateur photographer, she enjoys shooting film with vintage and toy cameras.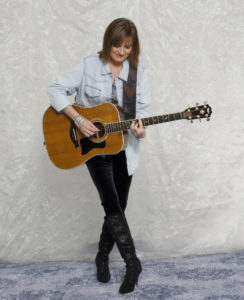 After almost four decades making her living as a singer/songwriter, the Austin, Texas-based musician Christine Alpert has evolved into an artist whose philanthropic work is at the core of who she is. In 2005 Alpert founded Swan Songs, an Austin area non-profit that fulfills musical last wishes by organizing private concerts for individuals with a terminal illness, and guides the organization as Founder/President Emeritus and primary spokesperson. Alpert continues to take the stage both as a solo artist and as one half of the powerful folk/Americana duo Alpert and Gage, in which she co-stars with husband and musician extraordinaire Chris Gage, bringing an energetic mix of originals, covers by Texas songwriter friends and show-stopping Edith Piaf chansons (yes, in French!) to audiences across Texas, the US and overseas. Since teaming up in 1997, the duo has released six CDs.
Albert's latest 6th solo CD, "Everything's Beautiful Now," a collection of songs that explore the transformation and growth that can come from loss, was inspired by her processing the experience of losing over a dozen close friends and family members in the last several years. She has appeared on the nationally-syndicated PBS series Austin City Limits and was awarded "Female Vocalist of the Year" by the Kerrville Folk Festival Music Awards and "Superstar of Austin Music" for her community service work. Alpert is the co-founder of The Austin Songwriters Group, and hosts the "Mystery Monday" songwriter series at El Mercado's Backstage. 3rd Coast Music noted that Christine Alpert has "one of the best and purest female voices in Austin."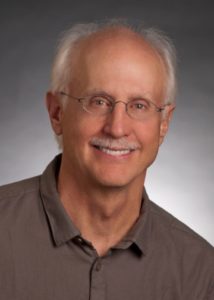 Michael DiLeo has lived in Austin since 1994 and has taught English and creative writing at the Austin Waldorf High School since 2001. He has an MFA from the Warren Wilson Writers Program in North Carolina and has written for magazines such as Texas Monthly and Mother Jones – where he also worked as an editor – Rolling Stone, and American Way. He has co-authored two non-fiction books, Two Californias and Headwaters: Tales of the Wilderness. His writing has been awarded the Lowell Thomas Travel Writing prize, and the Dallas Press Club Katie award, and his essay on deer hunting and his relationship with his father-in-law for Texas Monthly was anthologized in Best American Sportswriting of 2001. He is currently completing a novel and working on a collection of linked short stories.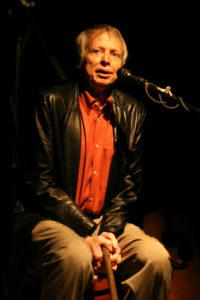 Born in Abilene, Texas in 1945, Jan Reid grew up in Wichita Falls. After graduating from Midwestern University, he took a master's degree in American studies at the University of Texas in Austin. While working as a reporter for the New Braunfels Herald-Zeitung, in 1973 he became one of the lead contributors of the newborn Texas Monthly. Reid has written seven nonfiction books including The Improbable Rise of Redneck Rock, Let the People In: The Life and Times of Ann Richards, a memoir, The Bullet Meant for Me. Though he is best known for his nonfiction, Reid's first love has always been fiction. Comanche Sundown, driven by the last Comanche war chief, Quanah Parker, and Bose Ikard, a freed slave cowboy, won the Texas Institute's fiction of the year for 2010, and now in a dramatic change of themes and settings, his third novel and twelfth book is Sins of the Younger Sons, a ranch-reared Texan's love story that unfolds amid the exotic history and conflict of the Basque provinces in Spain. In 2013 the Texas Institute of Letters honored Reid with its Lonn Tinkle award for career achievement.
Why There Are Words-Austin takes place quarterly the last Wednesday of the month at Malvern Books, a unique bookstore and community space. The lovely and talented Alison Moore is the Coordinator for Why There Are Words-Austin.
Save
Save