Why There Are Words – Los Angeles presents This Is Not a Christmas Reading, December 9, 2018 (Sunday) 6:30pm, at KaffeBaren, 1000 South Olive St. Los Angeles, CA 90015 (at Olympic Blvd.) Join host and emcee, Patrick O'Neil and co-host Ashley Perez for an unforgettable evening when the following amazing writers will read from their works.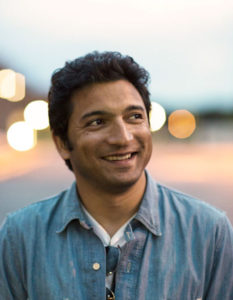 Sanjiv Bhattacharya is originally from London, though he's lived in LA for 18 years now. He's the US Correspondent for Esquire (UK), a member of the non-fiction faculty at the Pacific University MFA program in Oregon, and a general freelancer for various UK titles, such as the Telegraph and the Sunday Times.  He was nominated three times for the UK's PPA Consumer Magazine Writer of the Year – in 2017, 2015 and 2013.  His first book is an investigation into Mormon polygamy titled Secrets and Wives. He's currently writing a memoir about moving to LA to work for a hip hop label.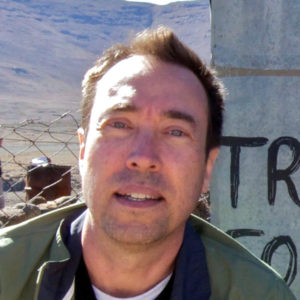 Devin Galaudet is the editor and publisher of the In The Know Traveler and In The Know Bride, which chronicles his endeavor to marry his wife in 100 countries around the world. (20 times in 15 countries, so far). Devin has written for the Huffington Post, The Good Men Project, and many others. A frequently sought-after guest expert on relationship and travel, he has appeared on FOX-TV, NBC-TV, Reinvention Radio, the California Writers Coalition, JohnnyJet.com, the Jewish Journal, and hundreds of podcasts. His memoir, 10,000 Miles with my Dead Father's Ashes, is available everywhere.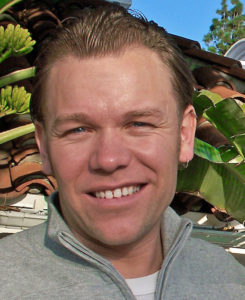 Eric J. Guignard is a writer and editor of dark and speculative fiction, operating from the shadowy outskirts of Los Angeles, where he also runs the small press, Dark Moon Books. He's won the Bram Stoker Award, been a finalist for the International Thriller Writers Award, and a multi-nominee of the Pushcart Prize. Outside the glamorous and jet-setting world of indie fiction, he's a technical writer and college professor.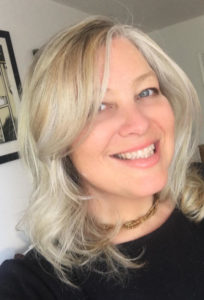 Shawna Kenney is the author of I Was a Teenage Dominatrix (Last Gasp), Imposters (Mark Batty Publisher), Book Lovers (Seal Press), and Live at the Safari Club: A History of Hardcore Punk in the Nation's Capital (Rare Bird Books). Her work has appeared in The New York Times, Playboy, Creative Nonfiction, Vice, and more. She rides her bike all over LA on a quest for vegan food.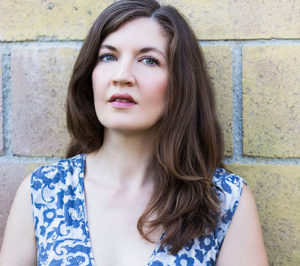 Anne-Marie Kinney is the author of the novels Radio Iris and Coldwater Canyon. Her short fiction has appeared in Joyland, Fanzine, The Collagist, Alaska Quarterly Review, Black Clock, and elsewhere. She co-curates the Griffith Park Storytelling Series, and lives in Los Angeles.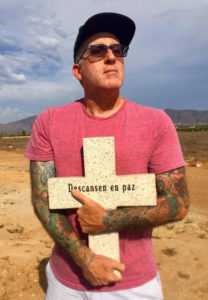 Jim Ruland is the author of the novel Forest of Fortune and the short story collection Big Lonesome, and the co-author of My Damage with Keith Morris, founding member of Black Flag, Circle Jerks, and OFF! He is a columnist for San Diego CityBeat and Razorcake, and runs the Southern California-based reading series Vermin on the Mount, now in its fifteenth year. He is currently working on a book with Bad Religion.
Celebrating its second year of providing quality live readings, Why There Are Words-Los Angeles takes place bimonthly on second Sundays at KaffeBaren. Authors Patrick O'Neil and Ashley Perez coordinate the LA branch of Why There Are Words, an integral program of WTAW Press.