Join Why There Are Words on December 13, 2018, at Studio 333 in Sausalito for the last event of 2018 when the following authors will read from their works on the theme of "Ultimate." Doors open at 7pm; readings begin at 7:15. $10 entry fee at the door.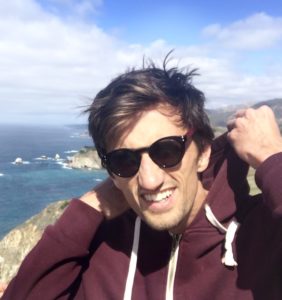 C Dylan Bassett is a poet and playwright with an MFA from the Iowa Writers' Workshop. A PhD student in Creative Writing at UC Santa Cruz, he is the author of The Invention of Monsters / Plays for the Theater (Plays Inverse Press, 2015) and co-translator of A Failed Performances: Selected Plays and Sketches of Daniil Kharms (Plays Inverse Press, August 2018).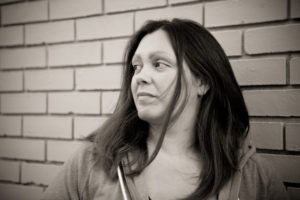 Rae Gouirand is the author of two collections of poetry, Open Winter (Bellday Books, Inc., 2011), winner of the Bellday Prize; and Glass is Glass Water is Water (Spork Press, 2018); and the chapbook Must Apple (Educe Press, 2018), winner of the Oro Fino Competition. She has founded several longrunning workshops in poetry and prose in northern California and online, and lectures in the Department of English at UC-Davis.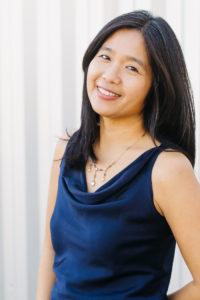 Vanessa Hua is a columnist for the San Francisco Chronicle, the author of a short story collection, Deceit and Other Possibilities (Willow Books, 2016), and author of the novel A River of Stars (Ballantine Books, August 2018). For two decades, she has been writing, in journalism and fiction, about Asia and the diaspora. She has received a Rona Jaffe Foundation Writers' Award, the Asian/Pacific American Award for Literature, the San Francisco Foundation's James D. Phelan Award, and a Steinbeck Fellowship in Creative Writing, as well as honors from the Society of Professional Journalists and the Asian American Journalists Association. Her work has appeared in publications including The New York Times, The Atlantic, and The Washington Post.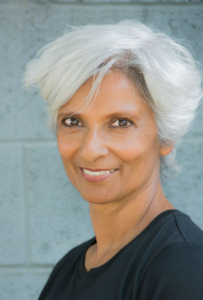 Sandra Hunter is the author of the novel Losing Touch (Oneworld Publications, 2014), the chapbook Small Change (Gold Line Press, 2016), and the story collection Trip Wires (Leapfrog Press, June 2018). Her fiction has won the 2017 Leapfrog Press Fiction Contest, 2016 Gold Line Press Chapbook Prize, October 2014 Africa Book Club Award, 2014 H.E. Francis Fiction Award, and three Pushcart Prize nominations. She is a 2018 Hawthornden Castle Fellow and a 2017 MacDowell Fellow. She teaches English and Creative Writing at Moorpark College and runs writing workshops in Ventura and Los Angeles. Favorite dessert: Angry Samoa from Donut Friend.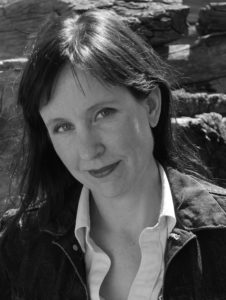 Carrie La Seur is the award-winning author of two critically acclaimed novels, The Home Place (2014) and The Weight of an Infinite Sky (January 2018), both from William Morrow. She is also the author of dozens of essays, book reviews, poems, and law review articles published and forthcoming in publications including Daily Beast, Grist, The Guardian, Harvard Law and Policy Review, Inscape, Kenyon Review Online, Mother Jones, Proximity's TRUE blog, Rumpus, and Salon. She completed the Iowa Writers' Workshop summer graduate session, was a Susannah McCorkle Scholar at the 2016 Sewanee Writers' Conference, and is headed to the 2019 Tin House Winter Writers' Workshop. She lives in Billings, Montana with her family and three New Hampshire white hens named Neo, Trinity, and Morpheus.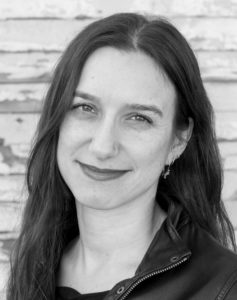 Melissa Stein is the author of the poetry collections Terrible Blooms (Copper Canyon Press, April 2018) and Rough Honey (American Poetry Review, 2010), winner of the APR/Honickman First Book Prize. Her work has appeared in Ploughshares, Tin House, Harvard Review, New England Review, American Poetry Review, Best New Poets, and others, and she has received fellowships from the NEA, the Bread Loaf Writers' Conference, Yaddo, the Djerassi Resident Artists Program, and the MacDowell Colony, among others. She is a freelance editor in San Francisco.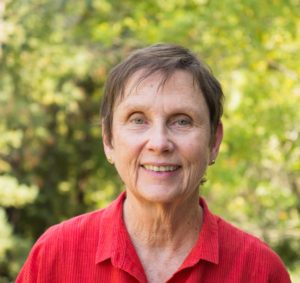 Nancy Tingley has written literary fiction in the closet for decades and has only just come out with the publication of the Jenna Murphy Mysteries. A Head in Cambodia (Swallow Press, 2017), which was nominated for a Lefty Award for best debut mystery, is the first in the series, and A Death in Bali (Swallow Press, March 2018) is the second. She has also published flash fiction. When she isn't writing, she throws pots. She is a specialist in Southeast Asian art and was formerly a curator at the Asian Art Museum, San Francisco. In recent years, she has worked as an independent curator (Crocker Art Museum, Sacramento; Asia Society, New York; Houston Museum of Fine Arts, Houston) and art consultant. She lives in Marin on a hill.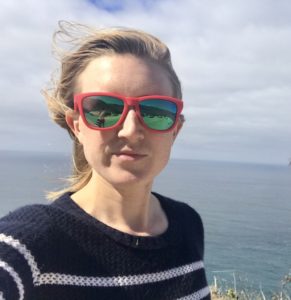 Emma Winsor Wood, originally from New York City, is a poet and essayist, with an MFA from the Iowa Writers' Workshop. She edits Stone Soup, the literary and art magazine for kids, and is co-translator of A Failed Performance: Selected Plays and Sketches of Daniil Kharms (Plays Inverse Press, August 2018). She lives in Santa Cruz with her husband, C Dylan Bassett, and their two dogs.
Why There Are Words (WTAW) is an award-winning national reading series founded in Sausalito in 2010 by Peg Alford Pursell, now expanded to six additional major cities in the U.S., with more planned in the future. The series draws a full house of Bay Area residents every second Thursday to Studio 333, located at 333 Caledonia Street, Sausalito, CA 94965. The series is a program of the 501(c)3 non-profit WTAW Press, publisher of award-winning exceptional literary books.