Why There Are Words Los Angeles presents A Pre-Total Solar Eclipse Celebration August 17th (Thursday) 7pm, at KaffeBaren, 1000 South Olive St. Los Angeles, CA 90015 (at Olympic Blvd.) Join host and emcee, the acclaimed author Patrick O'Neil, and co-host Ashley Perez for an unforgettable evening with the following amazing authors.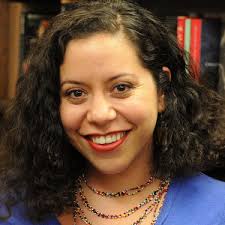 Xochitl-Julisa Bermejo is the author of Posada: Offerings of Witness and Refuge (Sundress Publications, 2016), a 2016-2017 Steinbeck Fellow, a former Poets & Writers California Writers Exchange winner, and a Barbara Deming Memorial Fund grantee. She's received residencies from Hedgebrook and Ragdale Foundation, and is a member of the Macondo Writers' Workshop. Her work is published in Acentos Review, CALYX, crazyhorse, and The James Franco Review. A short dramatization of her poem "Our Lady of the Water Gallons," directed by Jesús Salvador Treviño, can be viewed at latinopia.com. She is a cofounder of Women Who Submit and the curator of HITCHED.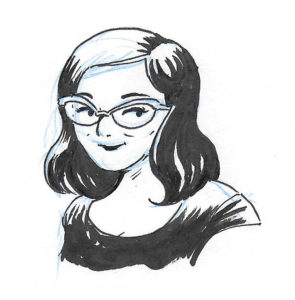 Cecil Castellucci is the author of books and graphic novels for young adults including Boy Proof, The Plain Janes, The Year of the Beasts, Tin Star, and the Eisner nominated Odd Duck. In 2015 she co-authored Moving Target: A Princess Leia Adventure. She is currently writing Shade, The Changing Girl, an ongoing comic on Gerard Way's Young Animal imprint at DC Comics. Her newest graphic novel is Soupy Leaves Home. Her short stories and short comics have been published in Strange Horizons, Tor.com, Womanthology, Star Trek: Waypoint, and Vertigo SFX: Slam! She is the Children's Correspondence Coordinator for The Rumpus, a two time Macdowell Fellow, and the founding YA Editor at the LA Review of Books. She lives in Los Angeles.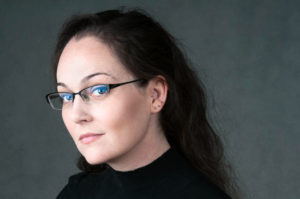 CLS Ferguson, PhD is a communication professor who paints, sings, acts, models, produces independent films, and she has earned awards for her academic research, and published many academic articles and two academic books.  Her portrayal of The Black Rose in Silence, which she also co-wrote and produced, earned her a best actress award and a best film award at the LA Neo Noir Festival. Her music video, Secrets & Lies, recently earned accolades on the indie film circuit. CLS has published poetry in Shangri-La Shack, Still Points Quarterly, PQLeer, Dirty Chai, Sheepshead Review, Drunk Monkeys, and other places. Her poetry collection, God Bless Paul, is out from Rosedog Books; her co-authored chapbook, The Way We Were, with JC Jones, is out from Writing Knights Press; and her collection, Soup Stories, is out from Portage Press. She and her husband, Rich, are raising their daughter, Evelyn, and their Bernese Mountain Border Collie Mutt, Sadie, in Alhambra, CA.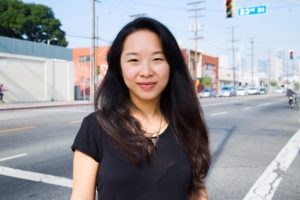 Jian Huang's parents brought her to the United States from Shanghai, China, when she was six years old. She grew up in South Los Angeles through the LA Riots and eventually earned her degree in Art History from the University of Southern California. She has worked for several social service organizations, including DSTL Arts, LA Conservation Corps, Homeboy Industries, and the LA County Arts Commission. Her work has appeared in Dirty Laundry Lit, Los Angeles Review of Books, ALOUD, Entropy, Angel City Review, and Tongue & Groove, among others. She is the recipient of a 2016 PEN Emerging Voices and a 2017 Idyllwild Arts Writers Week fellow. She is currently finishing her first memoir about the lonely journey of the American Dream.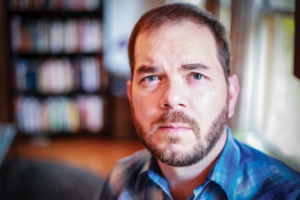 J Ryan Stradal works as the fiction editor at The Nervous Breakdown, is a an editor-at-large at Unnamed Press in Los Angeles, and volunteers for and is on the advisory board of the educational nonprofit 826LA. He is also the author of the New York Times bestselling novel Kitchens of the Great Midwest, and his shorter writing has appeared in Hobart, The Guardian, and The Rumpus, among other places. He likes wine, sports, root beer, and peas.
Why There Are Words-Los Angeles debuted February 2017 and takes place bimonthly on third Thursdays. Patrick O'Neil with Ashley Perez coordinate the series. You can reach them at wtawlosangeles AT gmail Dot com.