Join Why There Are Words – Sausalito on August 10th, 2017, at Studio 333 in Sausalito as seven acclaimed authors explore the theme of Singularities. Doors open at 7pm; readings begin at 7:15. Entry fee is $10 at the door, though donations to WTAW, a 501(c)3 nonprofit independent publishing press, are always welcome.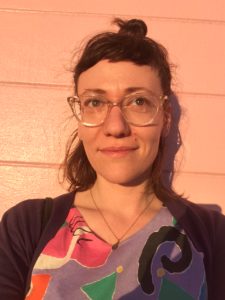 Amy Berkowitz is the author of Tender Points, the host of the Amy's Kitchen Organics reading series, the founding editor of Mondo Bummer Books, and the administrator of the Alley Cat Books residency program. This fall, she'll be a writer in residence at the Kimmel Harding Nelson Center for the Arts in Nebraska City, Nebraska.
Jessica Barksdale's fourteenth novel, The Burning Hour, was published by Urban Farmhouse Press in April 2016.  Her novels include Her Daughter's Eyes, The Matter of Grace, and When You Believe. Her chapbook It Was Would All Happen in Barcelona was published by ELJ Publications in 2014. She has been a nominee for the Pushcart Prize, Million Writers Award, and Best-of-the-Net, and her short stories, poems, and essays have appeared in or are forthcoming in the Waccamaw Journal, Salt Hill Journal, Little Patuxent Review, Carve Magazine, Palaver, and So to Speak. She is a Professor of English at Diablo Valley College in Pleasant Hill, CA, and teaches novel writing online for UCLA Extension.  She holds an MA in English Literature from San Francisco State University and an MFA from the Rainier Writers Workshop at Pacific Lutheran University.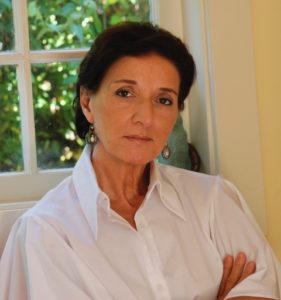 Lynn Freed's books include seven novels, a collection of stories, and two collections of essays. Her short fiction and essays have appeared in Harper's, The New Yorker, and The Atlantic Monthly, among many numerous others. She is the recipient of the inaugural Katherine Anne Porter Award from the American Academy of Arts and Letters, two PEN/O. Henry Awards, and has received fellowships and grants from the National Endowment for the Arts and The Guggenheim Foundation, among others. Having grown up in South Africa, she came to the U.S. as a graduate student at Columbia University, and now lives in Northern California.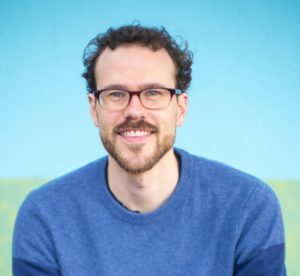 Ben Jackson is the director of The Writing Salon, a San Francisco Bay Area creative writing school for adults. He has taught at several colleges including, most recently, the University of San Francisco. His poems have appeared in Southern Review, New England Review, FIELD, Hudson Review, Poetry Daily, The Collagist, and elsewhere. His awards include the 2015 Robinson Jeffers Tor House Prize for Poetry as well as residencies from Vermont Studio Center, Jentel Artist Residency Program, and Brush Creek Foundation for the Arts.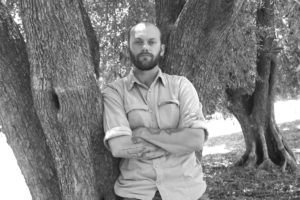 Michael Mohr is a Bay Area writer, former literary agent's assistant, and freelance book editor. His fiction has been published in the following: Freedom Fiction Journal; Full of Crow; Fiction Magazines; Tincture; Flash: The International Short Short Story Magazine; Aaduna; MacGuffin; Gothic City Press; Alfie Dog Press; Milvia Street; and more. His blog pieces have been included in Writers' Digest, The Kimberley Cameron & Associates blog; the San Francisco Writers Conference Newsletter and MASH.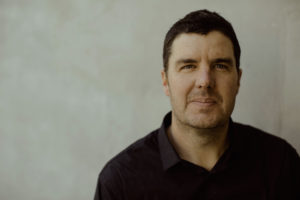 Dean Rader's debut collection of poems, Works & Days, won the 2010 T. S. Eliot Poetry Prize and Landscape Portrait Figure Form (2014) was named by The Barnes & Noble Review as a Best Poetry Book of the year. He was won numerous awards for his writing, including the 2016 Common Good Books Prize, judged by Garrison Keillor, and the 2015 George Bogin Award from the Poetry Society of America, judged by Stephen Burt. He has written or co-edited three scholarly books and was the editor of the 2014 anthology 99 Poems for the 99 Percent: An Anthology of Poetry, which hit #1 on the Small Press Distribution Bestseller list. He writes and reviews regularly for The San Francisco Chronicle, Kenyon Review, Ploughshares, and The Huffington Post. Two new collections of poetry appeared in 2017: A book of collaborative sonnets written with Simone Muench, entitled Suture (Black Lawrence Press) and Self-Portrait as Wikipedia Entry (Copper Canyon), about which, Publisher's Weekly writes "few poets capture the contradictions of our national life with as much sensitivity or keenness."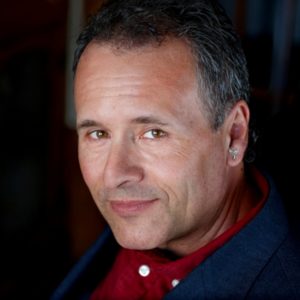 Ransom Stephens is a scientist and novelist. In describing Ransom's new book, The Lancet Neurology said, "Imagine a book all about hard science, which is littered with metaphors and stories, jokes and quips, ideas and assumptions, and crammed with knowledge. Ransom Stephens delivers this medley and concoction in his latest book, The Left Brain Speaks The Right Brain Laughs," from Viva Editions. He's written hundreds of articles on subjects ranging from quantum physics to parenting teenagers and produces events for Litquake. His first novel, The God Patent, was "the first debut novel to emerge from the new paradigm of online publishing," according to the San Francisco Chronicle. His second novel, The Sensory Deception, puts readers in the points of view of endangered animals. His next two novels coming in 2018 are: The 99% Solution and Too Rich to Die. Dr. Stephens is a beer-drinking, cussing, Raider fan.
Why There Are Words takes place every second Thursday of the month, when people come from all over the Bay Area to crowd the house. The brainchild of Peg Alford Pursell, this literary goodness celebrates seven years of presenting voices that need to be heard. Why There Are Words is, of 2017, a national neighborhood of readings, taking place in NYC, LA, Pittsburgh, Austin, and more cities soon. Its publishing arm is WTAW Press.