Why There Are Words – PDX presents "Pollinate" May 20, 2018 (Sunday) at 4pm, at  Leach Botanical Garden in SE Portland, with the following seven acclaimed authors. Doors open at 4pm; readings begin at 4:15. $10 suggested donation at the door.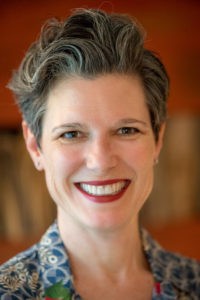 Meredith May is an award-winning journalist, author, and fifth-generation beekeeper. Her memoir, The Honey Bus: A Girl Saved By Bees, will be published in 2019 by Park Row/HarperCollins and translated into eleven languages. Her first book, I, Who Did Not Die, is the true story of a 13-year-old Iranian child soldier in the brutal Iran-Iraq War, who risked his life to save an enemy fighter with whom he was reunited twenty years later. Her Operation Lion Heart series for the San Francisco Chronicle, about a war-wounded Iraqi boy, won the PEN USA Literary Award for Journalism and captured the Pulitzer Prize for photography. Her investigation of sex trafficking at San Francisco massage parlors earned writing awards from the Society of Professional Journalists and the Associated Press, and was turned into a graphic novel; her work has also appeared in Best Newspaper Writing 2005. She cares for several beehives at a community garden in San Francisco and gives talks on urban beekeeping.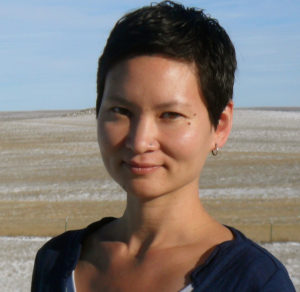 Jennifer Perrine is the author of three books of poetry: No Confession, No Mass; In the Human Zoo; and The Body Is No Machine. Her poetry and fiction appears or is forthcoming in Pleiades, Valparaiso Fiction Review, Salt Hill, Literal Latte, and Cream City Review, as well as in Broadsided Press' special folio, "Bearing Arms: Responding to Guns in American Culture." Recent honors include the 2017 K. Margaret Grossman Fiction Award, the 2016 Publishing Triangle Audre Lorde Award, and the 2015 Bisexual Book Award for Poetry. Her work has been anthologized in Nasty Women Poets: An Unapologetic Anthology of Subversive Verse; Bared: Contemporary Poetry and Art on Bras and Breasts; The Golden Shovel Anthology: New Poems Honoring Gwendolyn Brooks; Political Punch: The Poetics of Identity; St. Peter's B-List: Contemporary Poems Inspired by the Saints; and Dead Inside: Poems and Essays on Zombies.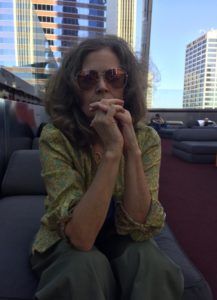 Peg Alford Pursell is the author of Show Her a Flower, A Bird, A Shadow (ELJ Editions, March 2017; Second Edtion: WTAW Press, September 2017), a collection of flash fiction, microfictions, and hybrid prose featured in Poets & Writers magazine's second annual "5 over 50." Her second book, A GIRL GOES INTO THE FOREST, will be published by Dzanc in 2019.  Her work has appeared in or is forthcoming from Scoundrel Time, Permafrost, the Los Angeles Review, Joyland Magazine, and many other journals and anthologies. She is founder and director of the national reading series Why There Are Words and of WTAW Press.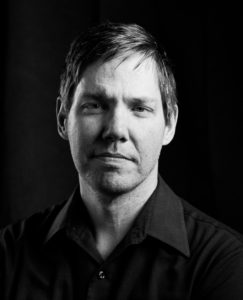 Keith Rosson is the author of the novels Smoke City and The Mercy of the Tide; his short fiction has appeared in Cream City Review, PANK, Redivider, Phantom Drift, and other journals. The Mercy of the Tide was recently nominated for a Bram Stoker Award; Jason Heller of NPR called it "a beautifully gloomy meditation on how lives tangle around each other, then tighten in the face of terror—and how modern destructive evils displace the ancient ones embedded in our bones." Kirkus Reviews called Smoke City "an offbeat, strangely satisfying adventure through a land full of (literal) ghosts." He is also a legally blind illustrator—which can sometimes be as tough as it sounds—with clients including Green Day, the Goo Goo Dolls, and Against Me. He is an advocate of both public libraries and non-ironic adulation of the cassette tape.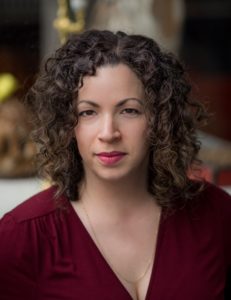 Natalie Singer is the author of the memoir California Calling: A Self-Interrogation (Hawthorne Books, 2018). Her writing has been published or is forthcoming in Proximity; Hypertext; Literary Mama; The Washington Post; The Seattle Times; ParentMap; Alligator Juniper; Brain, Child; Largehearted Boy; The Nervous Breakdown; The Cut; Full Grown People; and the 2015 anthology Love and Profanity. She has been the recipient of several awards, including the Pacific Northwest Writers Association nonfiction prize and the Alligator Juniper nonfiction prize. California Calling was first runner-up for the Red Hen Press nonfiction prize and a finalist for the Autumn House Press nonfiction prize. She has taught writing inside Washington State's psychiatric facility for youth and Seattle's juvenile detention center, and has worked as a journalist at newspapers around the West. She is a 2017–2018 writer-in-residence at On the Boards, a contemporary performing arts collective in Seattle. She holds an MFA in creative writing and poetics from the University of Washington. Originally from Montreal, she lives in Seattle. @Natalie_Writes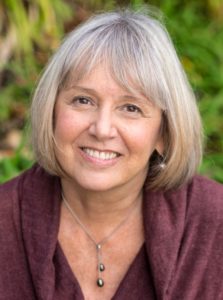 Mary Jo Thompson is the author of Stunt Heart (Backwaters Press, 2017), winner of the 2016 Backwaters Poetry Prize selected by Henri Cole. Her poetry has been anthologized in The Best American Poetry 2011 and Another and Another, and has appeared in Beloit Poetry Journal, Field, Prairie Schooner, The Missouri Review, The North American Review, Rhino, The Journal, Indiana Review, Spillway, Water-Stone Review, and The American Poetry Journal, among others. She earned her MFA in creative writing from the Program for Writers at Warren Wilson College and teaches teachers and arts managers at two Minneapolis universities, and lives on an island in the Mississippi River.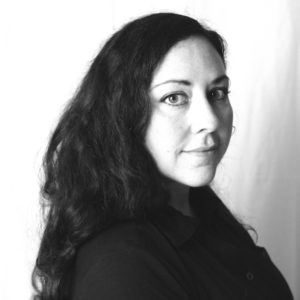 Leni Zumas is the author of the novel Red Clocks (Little, Brown, 2018), a New York Times Book Review Editors' Choice, an Indie Next selection, and a Publishers Weekly Top 10 Literary Fiction pick. She has also published the story collection Farewell Navigator (Open City, 2008) and the novel The Listeners (Tin House, 2012), a finalist for the Oregon Book Award. Her stories and essays have appeared in The Cut, The Collagist, Columbia: A Journal of Literature & Art, The Elephants, Lenny Letter, New Orleans Review, Open City, Quarterly West, The Sunday Times (UK), Tin House, Two Serious Ladies, and elsewhere. She has received grants and fellowships from the Lower Manhattan Cultural Council, the Barbara Deming Memorial Fund, the Regional Arts & Culture Council, and the New York Foundation for the Arts, and teaches in the MFA and BFA programs at Portland State University.
A program of WTAW Press, a 501(c)3 nonprofit, WTAW PDX is hosted by curators Lisa Gluskin Stonestreet and Virginia Bellis Brandabur. More information here.