Why There Are Words – Pittsburgh presents "Roots" on Friday, March 8, 2019 at the White Whale Bookstore when the following authors will be reading from their works on the theme. Readings begin at 7 pm. A suggested donation of $10 to WTAW, a 501(c)(3) nonprofit, will be greatly appreciated, but all are welcome, regardless.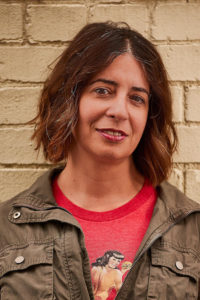 Daniela Buccilli is a poet and a public high school teacher. Some of her poems can be found at Paterson Literary Review, Cimarron Review, Cider Press Review, Italian Americana, US 1 Worksheets, and Free State Review. She holds an MFA in fiction and is currently finishing one in poetry. A member of the Madwomen in the Attic, she is co-editing the upcoming anthology Show Us Your Papers. Her chapbook is What it Takes to Carry (Main Street Rag, 2019).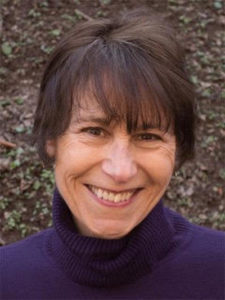 Barbara Edelman's first full length poetry collection, Dream of the Gone-From City, came out from Carnegie Mellon University Press in February 2017. She's the author of two poetry chapbooks and recipient of a PA Council on the Arts grant in poetry. Her poems and short prose have appeared in journals nationally, including Raleigh Review, Prairie Schooner, and Arts & Letters, and in various anthologies. She's a lecturer in English at Pitt, where she coordinates the Writers Café.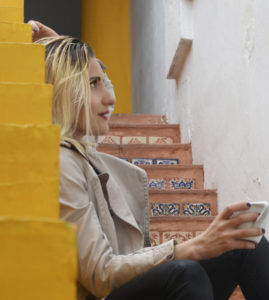 Kimberly Kruge is a poet and translator based in Mexico. She is the author of Ordinary Chaos (Carnegie Mellon University Press, 2019) and High-Land Sub-Tropic (Center for Book Arts, 2017; translation: Impronta Press, 2019), which won the Center for Book Arts annual chapbook prize. Her poems have appeared in Ploughshares, The Iowa Review, The Missouri Review, RHINO, Copper Nickel, and many other publications. She is the recipient of a residency from the Millay Colony for the Arts and a graduate of the Warren Wilson MFA Program for Writers. She founded and coordinates Comala Haven, a retreat and workshop in Mexico for women writers. She works to bring poetry in English and Spanish to new readers through translation and the organization of collaborative projects between writers from different countries.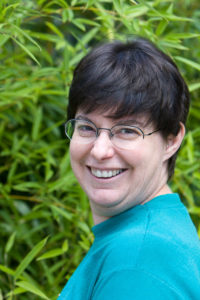 Wendy Scott's first book of poems, Soon I Will Build an Ark, was published by Main Street Rag. Her poems have appeared in Green Mountains Review, Painted Bride Quarterly, Harpur Palate, among others. She is one of the editors of the Pittsburgh Poetry Journal, and has an MFA from the University of Pittsburgh. She, Daniela Buccilli, and Cherise Pollard are editing Show Us Your Papers, an anthology of poetry about being permitted, documented, and categorized, for publication by Main Street Rag. She has taught creative writing and composition at universities, elementary schools, and halfway houses. She has also worked as a social worker, a legal assistant, a cashier and a waitress. Wendy Scott is a proud member of the Madwomen in the Attic creative writing groups at Carlow University.

Why There Are Words, founded in the SF Bay Area in 2010, is a national neighborhood for writers & poets to share their words in premiere live venues. Readers represent a diverse range of working writers from emerging to well published, each sharing the common criterion of excellence. Thoughtful curation is a hallmark. The series is a program of WTAW Press, a 501(c)(3) nonprofit independent publisher of exceptional books, with a commitment to publishing essential voices that may be otherwise overlooked. Nancy Koerbel is the curator and host.