Join Why There Are Words on April 11, 2019, at Studio 333 in Sausalito for a familiarly spectacular night of readings as the following six acclaimed authors read on the theme of "Familiar." Doors open at 7pm; readings begin at 7:15. $10 entry fee at the door. Cash bar.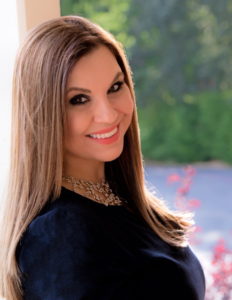 Jasmin Darznik's debut novel Song of a Captive Bird was a New York Times Book Review "Editors' Choice" and appeared on several "Best Of" lists in 2018, including Booklist, Reader's Digest, and Newsweek. She is also the author of the New York Times bestseller The Good Daughter: A Memoir of My Mother's Hidden Life. Her books have been published in seventeen countries and her essays have appeared in the New York Times, Washington Post, and Los Angeles Times. Her next book, a historical novel set in 1920s San Francisco, is forthcoming from Ballantine. She teaches in the MFA in Writing Program at California College of the Arts.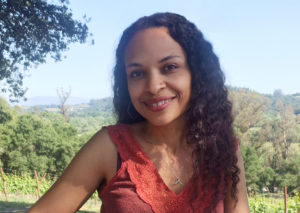 Yalitza Ferreras is a recent Steinbeck Fellow in Creative Writing at San Jose State University. Her writing appears in Best American Short Stories 2016,Colorado Review, Aster(ix) and the anthologies: Wise Latinas: Writers on Higher Education (University of Nebraska Press, 2014) and Daring to Write: Contemporary Narratives by Dominican Women (University of Georgia Press, 2016). She received an MFA in Creative Writing from the University of Michigan where she won the Thesis Prize, and is the recipient of fellowships and awards from Yaddo, Djerassi Resident Artists, Blue Mountain Center, Barbara Deming Memorial Fund for Women, San Francisco Writers' Grotto, and Voices of Our Nation.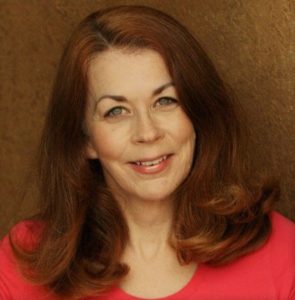 Christina Hoag is a former journalist for the Miami Herald and Associated Press. She was a foreign correspondent in Latin America for nearly a decade, writing for Time, Business Week, Financial Times, New York Times, Sunday Times of London, Houston Chronicle, and other publications. Her noir crime novel Skin of Tattoos (Martin Brown Publishing, 2016) was a finalist for the Killer Nashville Silver Falchion Award for suspense, while her thriller Girl on the Brink (Fire and Ice YA, 2016) was named to Suspense Magazine's Best of 2016 YA list. She also writes nonfiction, co-authoring Peace in the Hood: Working with Gang Members to End the Violence (Turner Publishing, 2014), a groundbreaking book on violence intervention used in several universities. Christina makes her home in Los Angeles.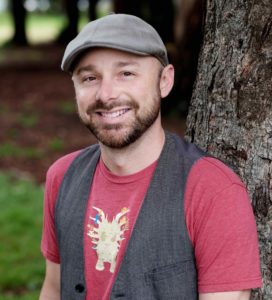 Miah Jeffra is author of the collections The First Church of What's Happening (Nomadic Press, 2017) and The Fabulous Ekphrastic Fantastic! (forthcom-ing, Sibling Rivalry Press 2019). Awards include the New Millennium Prize for fiction, the Sidney Lanier Fiction Prize, The Atticus Review Creative Nonfiction Prize, the Alice Judson Hayes Fellowship, a Lambda Literary Fellowship, and finalist for the St. Lawrence Book Award. Recent publications include The North American Review, Fourteen Hills Review, The Nervous Breakdown, and Fifth Wednesday. Miah is founding editor of queer literary collaborative, Foglifter Press.
Kimberly Kruge is a poet and translator based in central Mexico. She is the author Ordinary Chaos (Carnegie Mellon University Press, 2019) and High-Land Sub-Tropic (Center for Book Arts, 2017; translation: Impronta Press, 2019), which won the Center for Book Arts annual chapbook prize. Her poems have appeared in Ploughshares, The Iowa Review, The Missouri Review, RHINO, Copper Nickel, and many other publications. She is the recipient of a residency from the Millay Colony for the Arts and a graduate of the Warren Wilson MFA Program for Writers. She founded and coordinates Comala Haven, a retreat and workshop in Mexico for women writers. She works to bring poetry in English and Spanish to new readers through translation and the organization of collaborative projects between writers from different countries.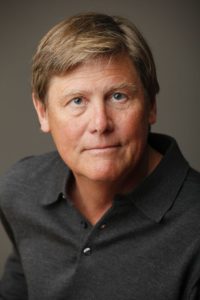 Rolf Yngve's first collection Dog Watches was recently published in December of 2018 by Saddle Road Press. He first published short stories in the 1970s, when his work appeared in journals and anthologies including Best American Short Stories. After retiring from thirty-five years in the US Navy, he returned to the arts with publication in a number of journals, including ZZYZYVA, Kenyon Review, Five Points, and the War, Literature and the Arts Journal, with prize stories published in Indiana Review, Glimmer Train, Bosque Journal, and Proud to Be –Writing by American Warriors. He holds an MFA in fiction from the Warren Wilson Program for Writers and has been a MacDowell Fellow. He lives in Coronado, California, where he is active in the literary community and coaches resumé writing for veterans in recovery at the Veteran's Village of San Diego.
Why There Are Words (#WTAW) is an award-winning national reading series founded in Sausalito in 2010 by Peg Alford Pursell, now expanded to seven additional major cities in the U.S. The series draws a full house of Bay Area residents every second Thursday to Studio 333, located at 333 Caledonia Street, Sausalito, CA 94965. The series is a program of the 501(c)3 non-profit WTAW Press, a publisher of exceptional literary books.