The AWP Conferences are always a frenetic time of literary abundance that we at #WTAW look forward to. This year, at AWP19 in Portland, in addition to our booth at the Bookfair, 8096, and the panels that our WTAW Press authors and our director will participate in, we'll host an offsite reading. You can see #WTAW's schedule of activities on the WTAW Press website here.
WTAW Press and Friends will take place March 29 from 6 to 7:30 pm at the Portland Northwest Hostel Cafe, our new venue for regular WTAW-PDX readings this year. The Hostel Café offers scratch made classic American Fare, kombucha, cider, beer and wine. We look forward to socializing with new friends and old there. Our featured readers are Jimin Han, Anita Felicelli, Louise Marburg, Angela Mitchell, Barbara Roether, Sarah Stone, Naomi J. Williams, and Olga Zilberbourg. WTAW Director Peg Alford Pursell will emcee.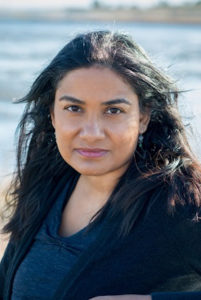 Anita Felicelli is the author of the short story collection Love Songs for a Lost Continent (Stillhouse Press), which won the 2016 Mary Roberts Rinehart Award, and of the novel, Chimerica, forthcoming from WTAW Press in September 2019. Her essays and reviews have appeared in the New York Times (Modern Love), Slate, SF Chronicle, the Los Angeles Review of Books, Electric Literature, and elsewhere. She graduated from UC Berkeley and attended UC Berkeley School of Law, and has worked as a litigator in diverse fields, including arts, criminal defense, civil rights, clergy abuse, and construction litigation. A member of the National Book Critics Circle and Voices of Our Nations (VONA), she is a two-time recipient of the Greater Bay Area Journalism award, as well as multiple Pushcart Prize nominations. She was born in South India and grew up in the Bay Area, where she currently lives with her spouse and three children.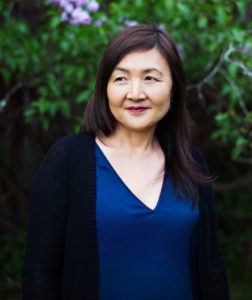 Jimin Han was born in Seoul, Korea, and grew up in Providence, Rhode Island; Dayton, Ohio; and Jamestown, New York. A Small Revolution, her first novel, was among Entropy's Best Fiction of 2017, Pleiades Editors' Choice 2017, Redbook Magazine's 20 Books By Women You Must Read This Spring, Buzz-feed's 6 Binge-worthy Literary Books of May, CNN's Summer Beach Reads, and Electric Literature's list of 34 Books By Women of Color To Read This Year and list of Ten Galvanizing Books About Political Protest. She teaches at The Writing Institute at Sarah Lawrence College and lives outside New York City with her husband and children.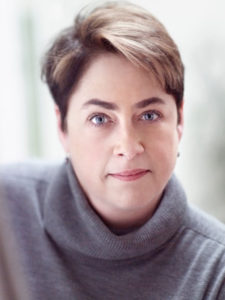 Louise Marburg is the author of the collection of stories, The Truth About Me (WTAW Press, 2017), which was named by the San Francisco Chronicle and Entropy magazine as a best book of 2017. The story collection was a Foreword Indie Finalist and a William Saroyan International Fiction Award Finalist. Her stories have appeared in Ploughshares, Narrative, The Pinch, Carolina Quarterly, and elsewhere. She holds an MFA in Fiction from Columbia University's School of the Arts, and lives in New York City with her husband, the artist Charles Marburg.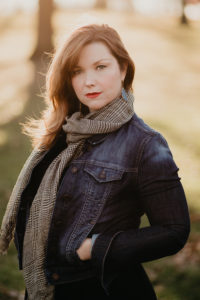 Angela Mitchell is the author of Unnatural Habitats and Other Stories (WTAW Press, 2018). Her stories have appear-ed in Colorado Review, New South, Carve, Midwestern Gothic, storySouth, and other journals. Her story, "Animal Lovers," was awarded Colorado Review's Nelligan Prize for Short Fiction and given special mention in The Pushcart Prize XXXV. She directs a community writing workshop and serves as an associate editor for december magazine. An eighth generation native of the Ozarks of southern Missouri, she now lives in St. Louis with her husband and sons.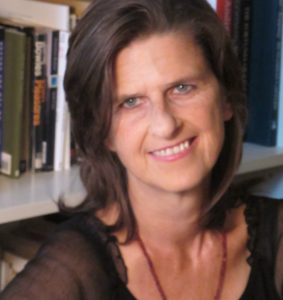 Barbara Roether is the coordinator for Why There are Words – Asheville. A recent transplant from San Francisco to Asheville, NC, she is the author of the novel This Earth You'll Come Back To (McPherson & Company, 2015), an Indie Press Award winner; a poetry collection The Middle Atlas; and most recently Saraswati's Lament, poetry, from Wet Cement Press. Essays, book reviews, and feature articles on Buddhism, education, poetry, and art, have appeared in magazines large and small. She worked for many years in publishing, including stints at Harper Collins and Publisher's Weekly. More recently, she has worked as a progressive teacher in Morocco, Bali, Japan, and California, where she helps to design humanities programs for peace education. She is married to the journalist Mark MacNamara and holds an MFA from Bard College.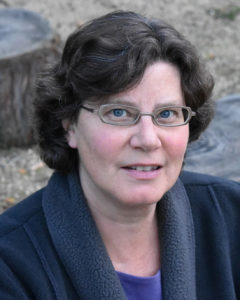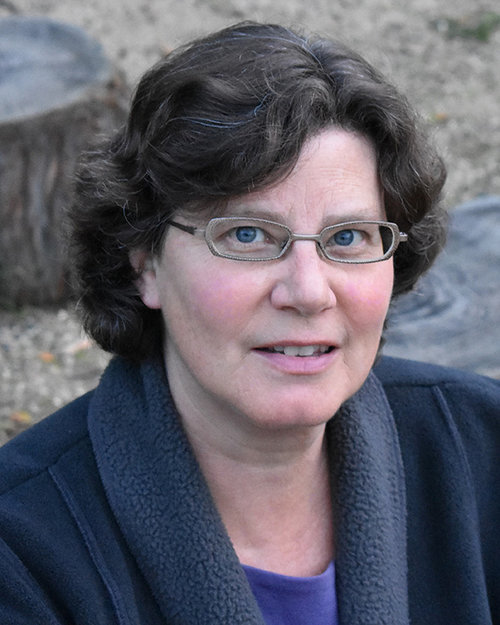 Sarah Stone is the author of the novel Hungry Ghost Theater, (WTAW Press, October 2018), which appeared on The Millions Most Anticipated list for October and LitHub's 21 Books You Should Read This October. Her novel The True Sources of the Nile has been taught in courses on literature, ethics, and the rhetoric of human rights. It was a BookSense 76 selection, has been translated into German and Dutch, and was included in Geoff Wisner's A Basket of Leaves: 99 Books That Capture the Spirit of Africa. She's the co-author, with her spouse and writing partner Ron Nyren, of the textbook Deepening Fiction: A Practical Guide for Intermediate and Advanced Writers. Her stories, essays, and reviews have appeared in Ploughshares; StoryQuarterly; The Believer; The Millions; The Writer's Chronicle; Dedicated to the People of Darfur: Writings on Fear, Risk, and Hope; and A Kite in the Wind: Fiction Writers on Their Craft, among other places. She teaches creative writing for Stanford Continuing Studies and the Warren Wilson MFA Program for Writers.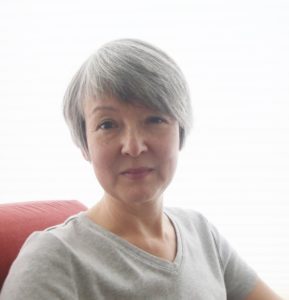 Naomi J. Williams is the author of Landfalls (FSG), long-listed for the Center for Fiction First Novel Prize and the National Book Critics Circle's John Leonard Award. Her short fiction has ap- peared in numerous literary journals, including Zoetrope: All-Story, A Public Space, One Story, The Southern Review, and The Gettysburg Review. A five-time Pushcart Prize nominee and one-time winner, Naomi has received fellowships from Hedgebrook, Djerassi, and the Sustainable Arts Foundation. New writing projects include a col- lection of short stories inspired by Japanese ghost stories and folktales, and a novel about the early 20th-century Japanese poet Yosano Akiko. She teaches with the low-residency MFA program at Ashland University and serves as co-director of the literary series Stories on Stage Davis. She makes her home in Sacramento, California.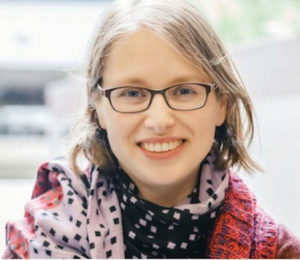 Olga Zilberbourg is the author of three Russian-language story collections, the most recent of which was published in Moscow in 2016, and of her debut English-language book, Like Water and Other Stories, forthcoming from WTAW Press in September 2019. Her English-language fiction has appeared in Alaska Quarterly Review, World Literature Today, Feminist Studies, Tin House's The Open Bar, Epiphany, Santa Monica Review, and other print and online publications. Her criticism has appeared in the San Francisco Chronicle, The Common, and Electric Literature. Born in Leningrad, USSR, she came of age during the country's disintegration, when the fall of the Iron Curtain created unprecedented travel and educational opportunities. Among the first in a wave of post-Soviet youth to study abroad and in the United States, she attended the Rochester Institute of Technology, the Goethe Institute in Germany, and San Francisco State University, where she earned an M.A. in Comparative Literature. She has worked as an associate editor at Narrative Magazine and serves as a co-facilitator of the San Francisco Writers Workshop. She currently lives in San Francisco with her husband and children.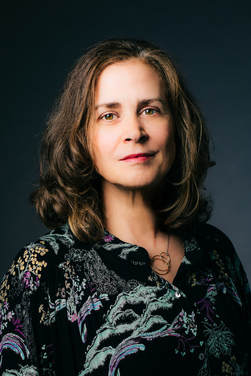 Peg Alford Pursell is the founder and director of #WTAW: Why There Are Words, the reading series, and WTAW Press. She also curates and hosts the monthly Sausalito WTAW reading events. The author of Show Her a Flower, A Bird, A Shadow, the 2017 INDIES Book of the Year for Literary Fiction, and of A Girl Goes Into the Forest (forthcoming July 2019 from Dzanc), she has published work in Permafrost, Joyland Magazine, RHINO, the Cortland Review, the Journal of Compressed Creative Arts, and many other journals and anthologies. She holds an MFA from the Warren Wilson MFA Program for Writers and is a member of the San Francisco Grotto.
Founded in 2010 by Peg Alford Pursell, Why There Are Words (WTAW) is an award-winning literary reading series that takes place in the San Francisco Bay Area every second Thursday. In 2016, WTAW began expanding to other cities, and can now be found in seven more national locations: New York City, Los Angeles, Pittsburgh, Portland, Austin, New Orleans, and Asheville. In 2016, Peg Alford Pursell launched WTAW Press, a 501(c)3 non-profit independent publisher of exceptional literary books, springboarding off the tradition of excellence of the reading series. For more information, see the WTAW Press website and sign up for the newsletter.