Join Why There Are Words (WTAW) on July 13th, 2017, at Studio 333 in Sausalito as seven acclaimed authors read from their works, exploring the theme of Portents. Doors open at 7pm; readings begin at 7:15. Entry fee is $10 at the door, though donations to WTAW, a 501(c)3 nonprofit, are always welcome.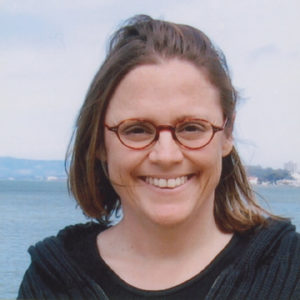 Elizabeth Block is the author of the books, A Gesture Through Time (Spuyten Duyvil, 2006) and Celluloid Salutations (BlazeVOX, 2014). She is the recipient of a Doris Roberts/William Goyen Fiction Fellowship from the Christopher Isherwood Foundation among other awards, residencies, and fellowships. A Gesture Through Time was sought for feature film development by VOX 3 Films. She is also the author, director, and producer of the published play "Exposing We" (based on the Japanese rope play photography of David Levinthal), and many short works of fiction, poetry, essays, TV spec scripts, and screenplays. Penguin Signet Classics commissioned to write a new (feminist) foreword to The Confessions of St. Augustine. Her most recent reviews were published in the SF Chronicle and The Brooklyn Rail (May 2017). Also a distributed filmmaker, her short films have screened internationally in festivals, museums, art house cinemas, film archives, and curated tours. Elizabeth is currently working on both short and feature-length screenplays about the complexities and detritus of biracial/interracial A.R.T.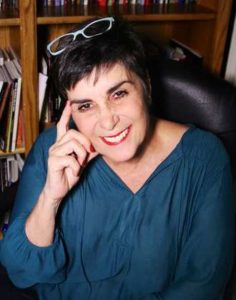 Lois Roma-Deeley's fourth collection of poems, The Short List of Certainties (Franciscan University Press, 2017), won the 2016 Jacopone da Todi Book Prize and will be published by Franciscan University Press in 2017. She is the author of High Notes (Benu Press 2010), her third collection, which was a 2011 Paterson Poetry Prize Finalist. Her first and second collections are Rules of Hunger (Star Cloud Press, 2004) and northSight (Singularity Press, 2006). She has published poems in numerous anthologies, including Political Punch: Contemporary Poems on the Politics of Identity Anthology, Villanelles (Random House/​Everyman's Library, Pocket Poets Series and others. Her poems has been featured in numerous literary journals including Spillway, Juked, Bellingham Review, Water~Stone, and many others. Lois Roma-Deeley has worked as poetry editor of a national magazine for more than 10 years, served as a judge for local, state and national creative writing contests and has taught creative courses at the graduate and undergraduate level. She was named the U.S. Professor of the Year, Community College, by the Carnegie Foundation for the Advancement of Teaching and CASE, 2012. She is a recipient of an Arizona Commission on the Arts 2016 Artist Research & Development Grant.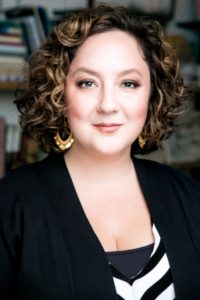 Julia Fierro is the author of the novels The Gypsy Moth Summer, published by St. Martin's Press on June 6th, and Cutting Teeth (St. Martin's Press, 2014). Her work has been published in The New York Times, Buzzfeed, Glamour, The Millions, Poets & Writers, and other publications, and she has been profiled in The Observer and The Economist. A graduate of the Iowa Writer's Workshop, Julia founded The Sackett Street Writers' Workshop (SSWW) in 2002, which has grown into a creative home to 4,000 writers in NYC, Los Angeles, and online. SSWW was named "Best Writing Classes" by The Village Voice, Time Out New York, Brooklyn Magazine, the L Magazine; and "Best MFA-Alternative" by Poets & Writers. She lives in Brooklyn and Los Angeles.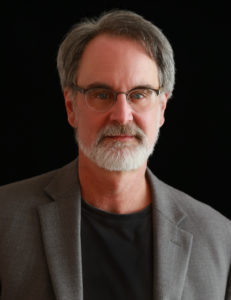 Cary Groner's debut novel, Exiles, was published by Spiegel & Grau / Random House in 2011, and went on to become a Chicago Tribune "best book" of that year. His short stories have won numerous awards, including the Glimmer Train Fiction Open, and have appeared there and in other venues that include American Fiction, Mississippi Review, Salamander, Southern California Review, Sycamore Review, Tampa Review, and Zymbol. He received his MFA from the University of Arizona in 2009 and now teaches at the Writing Salon in Berkeley.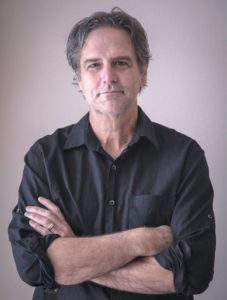 David Hicks grew up in New York, moved to Colorado in his thirties, and is now a professor at Regis University in Denver, where he co-directs the Mile-High MFA in Creative Writing. He has published stories in such fine journals as Glimmer Train, Colorado Review, and Saranac Review. White Plains (Conundrum Press, 2017), his first novel, has been called "a gorgeous and unforgettable debut" by Kathy Fish, "an extraordinary novel" by David Lazar, and "a captivating debut" by Leni Zumas. Hicks, who also plays saxophone for a rock band called the Plagiarists, lives with his wife Cynthia in Colorado, and his two grown children live nearby.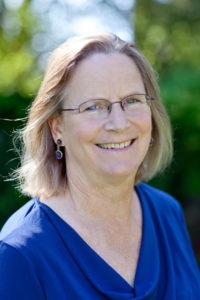 Susanna Solomon is the author of Point Reyes Sheriff's Calls, (HD Media Press, 2013) and a second collection, More Point Reyes Sheriff's Calls (Susanna Van Leuven, 2016). Her stories have been published in the Point Reyes Light, The MacGuffin Literary Review, Meat for Tea – the Valley Review, Foliate Oak Magazine, in the Redwood Anthology (five times) and online in the Mill Valley Literary Review and Harlot's Sauce Radio. She is an electrical engineer and has operated her own business for sixteen years. She gets her inspiration from actual sheriff's calls in the Point Reyes Light and makes up wild and wacky stories. Lately she's been writing ghost stories set in Paris.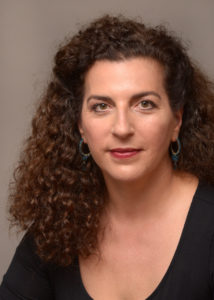 Kendra Tanacea holds an MFA in writing and literature from Bennington College. Her collection of poetry, A Filament Burns in Blue Degrees (Lost Horse Press, 2017), was a finalist for the Idaho Prize for Poetry, and was published by Lost Horse Press in 2017. Her second book, Garbage Heart, was a semifinalist for The Elixir Press 17th Annual Poetry Award and the Two Sylvias' 2016 Wilder Series Poetry Book Prize. Kendra's poems have appeared or are forthcoming in North American Review, Poet Lore, 5AM, Rattle, Moon City Review, and The Coachella Review, among others. In March 2017, Garrison Keillor read two of her poems on his radio show, The Writer's Almanac.
Why There Are Words takes place every second Thursday of the month, when people come from all over the Bay Area to crowd the house. The brainchild of Peg Alford Pursell, this literary goodness celebrates seven years of presenting voices that need to be heard. Why There Are Words is, of 2017, a national neighborhood of readings, taking place in NYC, LA, Pittsburgh, Portland, and Austin. Its publishing arm is WTAW Press. The reading period for WTAW Press opens June 15 and runs through September 15, 2017.
Save