Please join us for the first event offered by the Pittsburgh branch of the renowned Bay Area reading series Why There Are Words (WTAW) on Saturday, March 25, 2017, at the White Whale Bookstore. The following six acclaimed authors will be reading from their works that inspire "Hope." The evening begins at 7 pm. Contributions of a suggested donation fee of $10 are welcome at the door, with all proceeds going to WTAW, a 501 (c)3 nonprofit.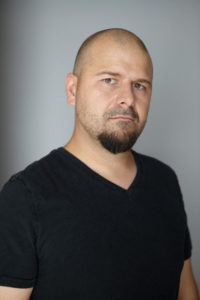 Gint Aras is the author of two novels, Finding the Moon in Sugar (Infinity, 2009) and The Fugue (Tortoise Books, 2016), a finalist for the 2016 Chicago Writers Association Book of the Year Award. His prose and translations have appeared in the St. Petersburg Review, Quarterly West, Curbside Splendor, STIR Journal, ReImagine, and elsewhere. He's a community college instructor and currently lives in Oak Park, Illinois, with his family.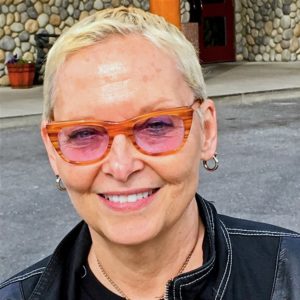 Jan Beatty's book, Jackknife: New and Selected Poems, was published by the University of Pittsburgh Press in 2017. Her last book, The Switching/Yard, was named by Library Journal as one of "…30 New Books That Will Help You Rediscover Poetry." The Huffington Post called her one of ten "advanced women poets for required reading." Books include Red Sugar, Boneshaker, and Mad River (winner of the Agnes Lynch Starrett Prize), published by University of Pittsburgh Press. She directs the creative writing program at Carlow University, where she runs the Madwomen in the Attic writing workshops and teaches in the MFA program.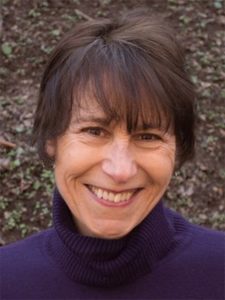 Barbara Edelman's first full length poetry collection, Dream of the Gone-From City, came out from Carnegie Mellon University Press in February, 2017. She's the author of two poetry chapbooks and recipient of a PA Council on the Arts grant in poetry. Her poems and short prose have appeared in journals nationally, including Raleigh Review, Prairie Schooner, and Arts & Letters, and in various anthologies. She's a lecturer in English at Pitt, where she coordinates the Writers Café.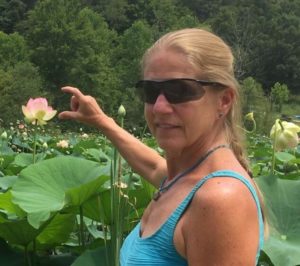 For 35 years, Sandra Kolankiewicz's poems and stories have appeared in reviews and anthologies, most recently in London Magazine, New World Writing, BlazeVox, Prairie Schooner, Bellingham Review, Gargoyle, and others. Her novel Blue Eyes Don't Cry won the Hackney Award in 2008. That same year, Turning Inside Out won the 2008 fall Black River contest at Black Lawrence Press. Finishing Line Press published The Way You Will Go in 2014 and will release Lost in Transition in March 2017.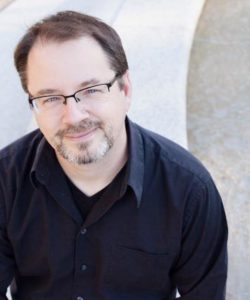 Jeff Oaks is the author of four chapbooks, Mistakes with Strangers, Shift, The Moon of Books, and The Unknown Country. He has published poems in literary magazines including Field, Barrow Street, Tupelo Quarterly, Ploughshares, and Mid American Review. His essays have appeared in At Length, Creative Nonfiction, Kenyon Review Online, and in the anthologies My Diva: 65 Gay Men Write about the Women Who Inspire Them and Brief Encounters: A Collection of Contemporary Nonfiction.  He's the recipient of three fellowships from the Pennsylvania Council on the Arts and an Individual Artist fellowship from the Pittsburgh Foundation.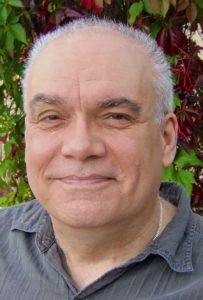 A native of the Pine Barrens region of southern New Jersey, John Repp is a widely published poet, fiction writer, essayist, and book critic. In his only foray into organized sports, he batted .200 for the 1963 Sasdelli Oilers of the Minotola Farm League. His latest of fifteen collections of poetry is Fat Jersey Blues, published in 2014 by the University of Akron Press, and he has taught writing at Edinboro University since 1991.
WTAW-Pittsburgh takes place quarterly on the last Saturday of the month at the White Whale Bookstore. Nancy Koerbel is the coordinator and host. Why There Are Words, founded in the SF Bay Area in 2010, is a national neighborhood for writers & poets to share their words in premiere live venues. Readers represent a diverse range of working writers from emerging to well published, each sharing the common criterion of excellence. Thoughtful curation is a hallmark and also of WTAW Press, a 501(c)3 nonprofit independent publisher of exceptional books, with a commitment to publishing essential voices that may be otherwise overlooked, underlies the reading series.
Save