Join Why There Are Words – Sausalito on September 14, 2017, at Studio 333 in Sausalito (333 Caledonia Street) for a special reading with six captivating authors, including Louise Marburg and Mike Smith, who will launch their books with WTAW Press.
To celebrate the launch of WTAW Press' inaugural titles a special gala will be held before the readings, beginning at 6pm. A limited number of tickets are available online here for $50, which includes the gala and the reading.  Join all six authors for champagne, delicious treats, and delectable conversation. Doors will open as usual at 7pm for the readings that begin at 7:15, for the usual admittance fee of $10. (Cash or check made to Studio 333).
Lyndsey Ellis is a St. Louis-born writer who lives and works in Oakland. She received her MFA in Writing from California College of the Arts in San Francisco, and is a VONA/Voices and Squaw Valley Writers' Community alumna. She's a recipient of the 2016 Henry Joseph Jackson award from the San Francisco Foundation. Her work has been anthologized in Golden State 2017: Best New Writing from California and appears in several journals. She's an avid fan of Afro-Samba dance, Jolly Rancher candies, and thrift stores.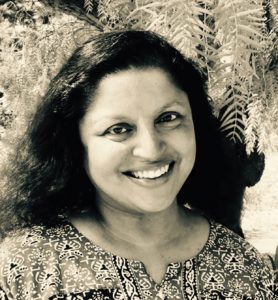 Devi S. Laskar is a native of Chapel Hill, NC. She holds an MFA from Columbia University in New York, an MA in South Asian Studies from the University of Illinois at Urbana-Champaign, and a BA in journalism and English from the University of North Carolina at Chapel Hill. A former newspaper reporter, she is now a poet, photographer, and artist. Her photographs include the cover of The Florida Review; and in the pages of Tiferet Journal and Blue Heron Review. Her poems have appeared or are forthcoming in The Atlanta Review, Fairy Tale Review, Noyo River Review, and The Raleigh Review, which nominated her for Best New Poets 2016. She is an alumna of both TheOpEdProject and VONA/Voices, and poetry workshops at the Community of Writers at Squaw Valley. In 2016, she won first prize in poetry at the 27th Mendocino Coast Writers Conference contest. Finishing Line Press published the first of two poetry chapbooks, Gas & Food, No Lodging in March 2017, and will publish Anastasia Maps in January.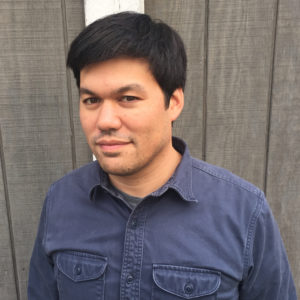 Keith Lesmeister is the author of the story collection We Could've Been Happy Here (MG Press, 2017). His most recent work has appeared or is forthcoming in Gettysburg Review, North American Review, Sycamore Review and elsewhere. He lives in rural northeast Iowa.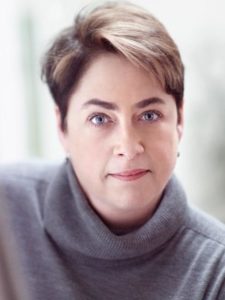 Louise Marburg is the author of The Truth About Me: Stories, launching from WTAW Press September 14. Her stories have been published in Cold Mountain Review, The Lascaux Review Prize Anthology, Necessary Fiction, and others. She holds a Master's Degree in Fiction from Columbia University's School of the Arts, and lives in New York City and Connecticut with her husband, the artist Charles Marburg.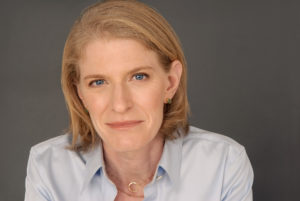 Marisa Silver is the author, most recently, of the novel, Little Nothing. Her other novels include Mary Coin, a New York Times Bestseller and winner of the Southern California Independent Booksellers Association Award for Fiction, The God of War, which was a finalist for the Los Angeles Times Book Prize for fiction, and No Direction Home. Her first collection of short stories, Babe in Paradise was named a New York Times Notable Book of the Year and was a Los Angeles Times Best Book of the Year. When her second collection, Alone With You was published, The New York Times called her "one of California's most celebrated contemporary writers." In 2017, Silver was awarded a Guggenheim Fellowship. She made her fiction debut in The New Yorker when she was featured in that magazine's first "Debut Fiction" issue. Winner of the O. Henry Prize, her fiction has been included in The Best American Short Stories, The O. Henry Prize Stories, as well as other anthologies.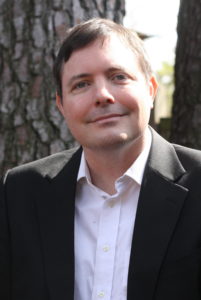 Mike Smith is the author of And There Was Evening and There Was Morning: Essays on Illness, Loss, and Love, launching from WTAW Press on September 14. He has published three collections of poetry and a translation of the first part of Goethe's Faust, and is co-editor of the anthology, Contemporary Chinese Short-Short Stories: A Parallel Text, forthcoming from Columbia University Press. He is a professor of English and directs the Honors Program at Delta State University in Mississippi.
Why There Are Words is an award-winning reading series founded in Sausalito by Peg Alford Pursell. Over its seven years of presenting quality author readings, the series draws a full house of Bay Area residents every second Thursday to Studio 333, located at 333 Caledonia Street in Sausalito, and as of 2017, has expanded to become a national neighborhood of readings in five major locations across the nation, with more planned in 2018. WTAW Press, a 501(c)3 non-profit, is the new publishing arm of Why There Are Words, and will publish its first titles on September 14.